Long-time La Scena Musicale board member Holly Higgins Jonas passed away on April 30, 2018 at the age of 81.
Holly authored the award-winning book In their Own Words: Canadian Choral Conductors and wrote several articles for La Scena Musicale including "Concerto Della Donna and Iwan Edwards".
Info on the book
Winner of the 2002 National Choral Award for Outstanding Choral Publication
They are at the heart of every community in Canada, whether they be singing in concert or rehearsal, in a worship service or at a special event. They are Canada's choirs, and their dedication to their craft is a source of both entertainment and inspiration. And at the heart of every choir, there is a choir master who, through talent and commitment, brings the voices together.
In Their Own Words relates the stories of Canada's most distinguished and innovative choir masters. In their own words, each tells of their life in music, and shares their thoughts on music and the role of the choir. Many of those profiled have gained international recognition, winning prizes overseas. All have helped to bring the vocal heart-pourings of enthusiastic singers to audiences across the country.
Below is the obituary published in the Montreal Gazette.
---
Obituary –  Holly Higgins Jonas (02/07/1937 – 04/30/2018)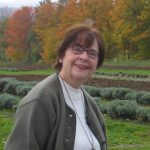 It is with considerable sadness that we announce the passing of Holly Higgins Jonas, on April 30, 2018.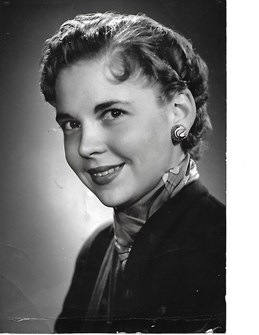 Loving wife to John, mother to Jennifer, Jeremy, Jonathan, and Jodie. Sister to Tory, Ean, and the late Ben Higgins. Grandmother to Nicholas, Gabriel, Chloe, Ella, Juliet, and Florence.
She will be remembered as a mother, world traveller, hostess, chorister, chef, author, rascal, teacher, music therapist and loyal friend.
Family and friends are invited to a celebration of her life on Saturday, May 5, at the McGill Faculty Club, 3450 McTavish Street, Montreal, 4 pm.