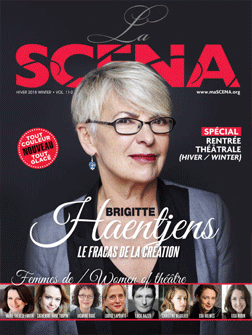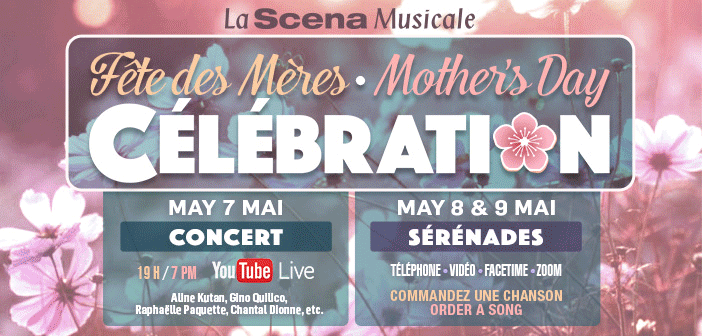 This page is also available in / Cette page est également disponible en:

Francais (French)
Originally published on November 15, 2007 in The Music Scene, Winter 2008
Hvorostovsky was a sex symbol in 1998 and he still makes women swoon today, as viewers of last February's Met's Live Telecast of Tchaikovsky's Eugene Onegin would attest. As Anson reported, "Hvorostovsky is more than just another 'barihunk.' He is a serious artist struggling to balance artistic and commercial pressures at 'a very difficult time for classical music' he said, 'when even excellent musicians are being dropped by record companies.' " At the time, Hvorostovsky was a Philips Classics artist. Seven years ago, for artistic reasons, he signed with the Delos label. While times are still difficult for the classical music recording industry, Hvorostovsky has thrived with a string of successful CDs.
As a child growing up in Krasnoyarsk, Hvorostovsky was interested in sculpture, making horses and animals as toys for amusement; a hobby which he continued until the age of 12. The defining moment in his life took place when he was 7; his father showed the director of the local arts school pictures of his work. Although Hvorostovsky was accepted for admissions, "The director's reaction didn't have the degree of excitement that my father expected and he took me to the music school instead," laughed Hvorostovsky. "That's how he decided my destiny. If I wasn't a singer, I could definitely be a sculptor."
Lessons in piano, choral music and solfege followed. "When I turned 16, I went to chorus conducting school, where I began singing in the choir," recalled Hvorostovsky, who also began voice lessons as a tenor with a former opera singer who had taught his father. His desire to be an opera singer grew, but "at 16 and 17, my voice was very green and flexible and very fragile. Soon, I realized that training as a tenor would take me nowhere and I withdrew from those lessons." Although Hvorostovsky continued lessons with the school's teacher, he began to work on his own. "My best universities were recordings. I always admired the great Italian tenors, starting with Enrico Caruso, Pertile, Benjamino Gigli, Mario Del Monaco, Di Stefano, Franco Corelli, to Luciano Pavarotti, Domingo and Carreras." Among the baritones, Hvorostovsky was really fascinated by the voice of Ettore Bastianini, "His was one of the most golden voices ever; the most vibrant and beautiful I've ever heard in my life."
After graduation, Hvorostovsky studied for 5 years with Ekaterina Yoffel at the Krasnoyarsk Conservatory. "My teacher taught me about performing and phrasing. She kept me singing for one year in a certain repertoire and a certain diapason [range](from C to E flat) where I didn't have to hit any high notes. She darkened my voice and let it darken naturally in this diapason and then in the second year, she let me hit the higher notes, bit by bit, up and down by semitones so that I would not damage the quality of my voice." The challenge for any young voice is to develop the passaggi or the turn of the voice. "I've had it naturally but when my voice darkened during the first year of studies, I started to lose it. We paid a lot of attention to the turn of the voice during the second year. After that I was ready to go." Ready he was – Hvorostovsky soon joined the Krasnoyarsk Opera Theatre as its youngest member.
From the start, audiences have been bowled over by Hvorostovsky's innate sense of musical line and his natural legato, which were on display when he won the 1989 Cardiff Singer of the World Competition (check out YouTube) over Bryn Terfel. "The legato was a natural thing, and I used scales to develop the breath control to keep it, to keep the vocal chords connecting equally in all the diapason. It is essential to control the passaggi by the breath and it is essential that the connection of the vocal chords be the same way in the high register as in the chest register."
Hearing Hvorostovsky discuss technique, one feels the confidence of someone used to working on his own. "I don't trust anyone except myself. It's a very intimate process. I work alone. Luckily, I've survived, and hopefully I'll be safe in 20 years." And how has his voice changed over the years? "It's darkened and become much bigger and freer in the high and low register. I can follow my music ideas and the mood of my heart and soul and my thoughts. It's the perfect instrument, which I have to cherish and take great care of. With travelling, it's quite a difficult task."
Repertoire
Although he is the leading Russian male singer today, Hvorostovsky's sound is clearly more Italian than Russian, and shows the singer's preference for the Italian – Verdian repertoire. "I rarely sing in French except Valentine in Faust, although a lot of people say that my voice is well suited for it. I agree but it just hasn't happened yet. There is really not much in Russian for me to sing except for Onegin and Yeletsky in the Queen of Spades, which I don't do any more. I've enjoyed War and Peace. I would love to do a Boris, which is written for a bass-baritone – which I'm not. My timbre is dark enough, but still, most of the recitatives are written very low and very dramatic." Due to the thickness of the orchestration and the role's low tessitura, Hvorostovsky doubts he will be able to do it on a large stage like the Metropolitain Opera, but he might do it in a movie. "The role of Boris can really be an actor and singer at the same time. This is why I enjoy Rigoletto or Simon Boccanegra. Simon is equal to Boris. Verdi was ordered to write about Czar Boris; he turned it down and he wrote Simon instead. It absolutely fascinated me when I found out about it, because the complexity, direction and similarities in both operas and leading roles are extremely close. If I never hit the heights of Boris Godounov, I would always be kind of happy doing Simon Boccanegra. And it consoles me a great deal." The inclusion of Wagner's baritone aria from Tannhauser in his latest CD Heroes and Villains (see review) suggests a new direction in repertoire, but Hvorostovsky is quick to refute this, "I liked the tune and am familiar with this music, but I don't think it will be a direction I would like to go into." When pressed, he exclaims, "Wotan is a great role" Then he notes, "It would never be done by me."
Richard Bradshaw
Hvorostovsky had a close working relationship with Richard Bradshaw and the Canadian Opera Company in 2000 when they worked together on the film Don Giovanni Unmasked by Rhombus Media. It was a surprise when during the course of our interview, I had to break the news of Bradshaw's sudden death. Hvorostovsky was taken aback. After a moment, Hvorostovsky spoke emotionally about Bradshaw, "He was like sunshine. It was always such a fantastic and fascinating experience being around him, working under his baton. He was a great man, a noble spirit, one of the most professional singer's conductors I've ever worked with. He kept telling me that I should do a concert there on the new opera stage, which I always wanted to do."
www.hvorostovsky.com
This page is also available in / Cette page est également disponible en:

Francais (French)