Advertisement / Publicité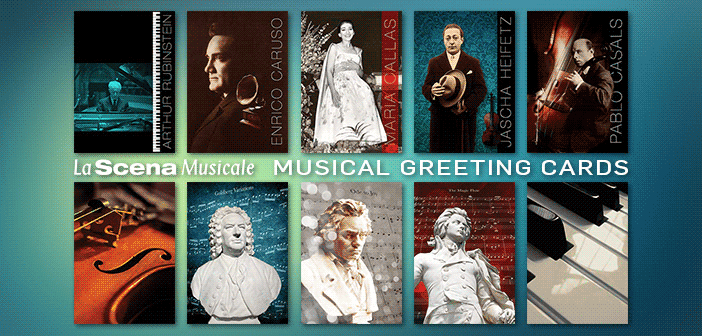 This page is also available in / Cette page est également disponible en:

Francais (French)
The summer of 2018 was almost perfect for Canadian mezzo Emily D'Angelo. Heading into the 2018 CMIM, La Scena predicted D'Angelo as the front runner for the Aria division given her pedigree as 2016 Met Audition winner and seconds in numerous competitions in 2017.
"When preparing for a competition, I try to program the repertoire in other performances during the season. I learn a lot about a piece every time I perform it, so it is really an advantage before showing up to a competition where you may only have a 10 minute rehearsal with orchestra before performance."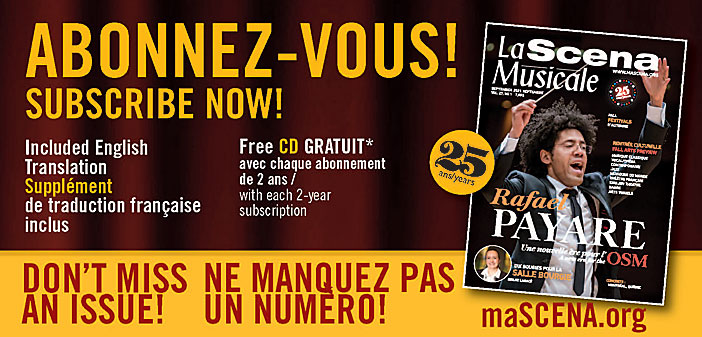 Her first disappointment happened in the CMIM blind auditions. For some reason, the first jury did not select her to compete in the Art Song Division, accepting her only for the Aria Division.
Ever so humble, when I saw her after the first round on May 30, she seemed a bit apologetic for her performance, which wowed the audience. I did detect a bit of tiredness in her voice. Five days later, she gave a show-stopping performance in the semifinals of arias from Cosí fan tutte, Ariodante and Berg Lieder. After the finals, many felt that she should have saved this program for the next round as her program choice for the finals was rather boring, resulting in the second prize.
For the main part of the summer, D'Angelo was in Glimmerglass in her debut as Rosina in The Barber of Seville to great reviews. "Quite the cunning vixen herself, a saucy soubrette of lusciously creamy voice and unassailable comedic chops," wrote Charles Geyer in mySCENA.org.
The morning after her last Barber, D'Angelo's travelled to Lisbon for Placido Domingo's Operalia, where she competed against 39 other singers. Unlike Montreal, Operalia demands fewer arias, and in the finals, the contestants only sing one piece. D'Angelo didn't make the same mistake and performed her signature Ariodante aria and Zarzuela aria to take home four prizes including top female singer, the Zazuela Prize and sharing the Birgit Nilsson Prize – probably a record.
"It was also very cool – for both CMIM and Operalia ––– that the performances were live-streamed. It was really special to know that family and friends were able to watch from all over the world."
This fall D'Angelo returns for a second year in the Lindemann Young Artist Program at the Metropolitan Opera, makes her Berlin State Opera debut in October as Cherubino in The Marriage of Figaro and will debut as Dorabella in Cosí fan tutte at the COC in February 2019.
This page is also available in / Cette page est également disponible en:

Francais (French)