This page is also available in / Cette page est également disponible en:

Francais (French)
La Scena Musicale's December/January issue returns to a bilingual format and is combined with the La SCENA arts news magazine: two magazines and two covers in one. The music cover features the Quartom male vocal quartet, and the arts cover subject is award-winning novelist Madeleine Thien who shares her ­passion for music.
The issue also includes full-page articles on the different arts ­sections, including topics on French Theatre, English Theatre, Dance, Visual Arts and Film, as well as an Arts Events High­lights Calendar. With the ­approaching holidays, we have a section devoted to gift ideas and a Guide to Winter Festivals. When combined with our music regional calendar, which includes all holiday concerts in December plus listings until February 7, this issue is the most complete guide to the arts.
In addition to our regular Jazz section, we celebrate the 60th anniversary of Opera McGill, meet tenor Antoine Bélanger, and look back at 2016 in music and the arts.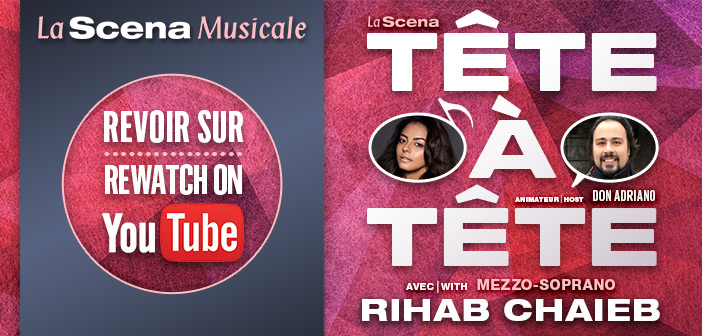 20th Anniversary Fundraising and Subscription Campaign
Last month, we celebrated the 20th anniversary of La Scena Musicale with Gala LA RELEVE / RISING STARS on November 24 at the Centre Pierre-Péladeau showcasing the talents of soprano Chelsea Rus, baritone Hugo Laporte, clarinetist David Dias da Silva, violinist Joshua Peters, pianist Emily Oulousian and Piano Caméléons (Matt Herskowitz and John Roney), supported by pianists Michael McMahon, Philip Chiu and Olivier Hébert-Bouchard. Quartom provided humorous moments as MC. See pictures and credits here.
In addition to a celebration of past and present staff responsible for the production of the magazine, the event launched our 2016-2017 fundraising and subscription campaign. With changing and uncertain habits, we are experiencing decreasing advertising revenues, which traditionally accounted for 80% of our budget, and we must therefore turn to fundraising and subscriptions.
All subscribers get full translations in either English or French, a monthly Discovery CD download, discounts on tickets and a chance to win free concert tickets and recordings. This would make a great holiday gift for parents and grandparents, or musicians or music students. Our goal is to reach 1000 subscribers by the end of 2017. See the subscription page on page 13.
Beginning this month, La Scena Musicale begins publishing every two months. Keep on top of classical music news and events by visiting our web platform mySCENA.org for the daily news roundup and This Week in Montreal posts, or like us our Facebook page at www.facebook.com/LaScenaMusicale for daily updates, or sign up to for our weekly e-newsletter at [email protected] for the latest news, promotions and contests.
Have a great musical artistic holiday season!
—Wah Keung Chan
Founder and Editor-in-Chief
This page is also available in / Cette page est également disponible en:

Francais (French)