This page is also available in / Cette page est également disponible en:

Francais (French)
20 Years of Promoting Music and the Arts
How do you sum up 20 years and do it justice? The answer may lie in the hundreds of faceless contributors who have passed through the 13,000 pages in the history of La Scena Musicale. One of them and current advisor Jean-Sébastien Gascon told me that he often meets people who say "oh, you also worked at La Scena?" These alumni are the ones who helped made the magazine possible.
La Scena Musicale started off as a 2-page 300-copy hand-folded newsletter, but it would not have grown to a 24-page magazine within the first year were it not for the help of my first co-editor Philip Anson, a brilliant writer, copy editor and the Mirror classical music columnist, whose passion for classical music and opera rivaled my own. From Philip, I learned to be a better writer and editor. Back in the 1990s, Philip, myself and Eric Legault, who became our calendar coordinator, were amongst legends of fans passionate about classical music and opera, listening to and criticizing different live and recorded performances. How times change. Today, instead of trading LPs, cassettes and CDs, we can probably find those versions on YouTube.
After Voir's Dominique Olivier came on board for two years as French editor, pianist Lucie Renaud, who first volunteered as a writer in June 1999 with a portrait of pianist Mitsuko Uchida, became assistant editor in 2000 until 2003 when she left to work for the Montreal Symphony, though still taking on some choice assignments. Those were creative and innovative times and I'm now saddened that as I write this, Lucie has lost her battle with cancer. We have a lost an eloquent writer, pianist and teacher, known for her passion for music and the arts.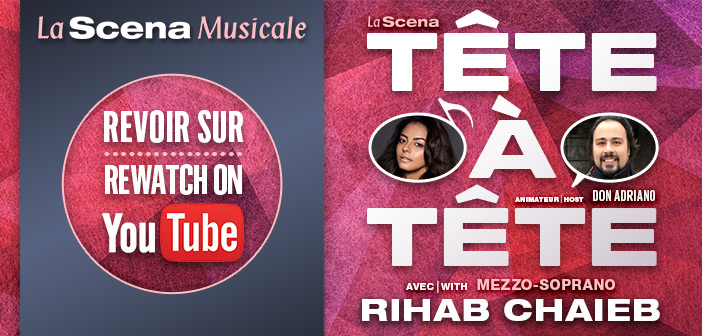 Réjean Beaucage's tenure was from 2003 to 2008, and together, we investigated more contemporary music with help from intern Isabelle Picard. Until 2012, I was assisted by Laura Bates and Crystal Chan, before La Presse regular Caroline Rodgers came on board in 2013 as co-editor. Marc Chénard celebrates 14 years as Jazz editor. The content wouldn't be as polished if not for our team of copy editors including Annie Prothin and Alain Cavenne, who have been with us from the start. And we are indebted to our team of mostly volunteer translators from Lise Pelletier, Michele Gaudreau, Jane Brierley to Anne Stevens and Dwain Richardson.
The look of LSM has evolved through the years thanks to the many graphists and art directors including myself, Christa Fairchild, Alain Lemieux, Ingrid Donnisaint, Albert Cormier, Martin L'Allier, Alexandre Saint-Jalm, Jean-Francois Gauthier, Bruno Dubois, Adam Norris and Tom Inoue.
We are also indebted to many volunteer photographers, including Filipe Estrele and Alain Lefort. And today, the magazine wouldn't be able to come out without the dedication of the production team of ­Rebecca Clark, Camilo Lanfranco, Brigitte Objois and Kiersten van Vliet.
These are but a few of the hundreds of alumni who have contributed to La Scena Musicale. On the occasion of the 20th anniversary concert, we invite all of our alumni to join us on stage for a well-deserved round of applause and a group photo which we will publish in the December/January issue.
In this issue, you will find the program for Gala LA RELEVE/RISING STARS, the November 24 benefit concert celebrating our 20th anniversary at Salle Pierre-Mercure, Centre Pierre-Péladeau. Each of the featured young musicians and duo have been featured in LSM and have graciously accepted to perform for free in a program of their favourite works, and they explain why the program is so special on pp. 18-19. Tickets are $130 for VIP ticket (including reception and a $100 donation receipt), $30 and $20 students. In the next few pages, you will find congratulation messages, and memories from Réjean Beaucage, Marc Chénard, Caroline Rodgers and myself.
Our cover artists are conductor Alexander Shelley of the NAC Orchestra (English Edition) and harpist Valerie Milot (French Edition), and this issue includes our 17th annual Higher Education Guide. The 100th anniversary of the birth of composer Jean Papineau-Courture is celebrated with a two page spread in the French edition. As this is a national issue, we include a six-page section on the State of Opera in Canada. One of the recurring themes is the need to improve arts education. As a national media, we have a chance to make a difference through the pages of La Scena Musicale, and we are working on a new initiative aimed at improving arts education. Stay tuned.
La Scena Musicale was launched twenty years ago amidst uncertainty about the future of classical music, with a mission to inform, educate, and inspire. To promote classical music meant to reach beyond the experts to the public, to inflame the imagination of each interested reader, from novice to professional musician. Since then, we have expanded our mission to include all arts through the La SCENA arts magazine and the mySCENA.org platform.
La Scena Musicale was born humbly, with limited financial resources. Today it still lives humbly. As we celebrate our 20th anniversary, we embark upon a fundraising and awareness campaign to ensure that as long as there is music and the arts, La Scena Musicale will continue to be its champion.
As I look back over our 20 years of promoting music and the arts, the sum total of our efforts has resulted in much more than just 212 issues reaching 12 million readers. Each day at LSM is a labour of love, and I want to thank my loving wife, Lilian, and my family, friends, a dedicated team of staff and volunteers, board members, LSM ambassadors, advertisers, donors, subscribers and you our readers for your constant support.
Wah Keung Chan
Founder and Editor-in-Chief
This page is also available in / Cette page est également disponible en:

Francais (French)