Advertisement / Publicité
This page is also available in / Cette page est également disponible en:

Francais (French)
by Wah Keung Chan & Lilian I. Liganor
Art historian and interior designer by training, jewelry-maker by necessity, and opera singer by passion, soprano and philanthropist Dr. Sharon Azrieli, who holds a doctorate in music, has always had a creative itch. An avid fan of estate sales, she took on more than she could ever imagine one fateful day in 2011 by stumbling upon, and ultimately purchasing, a neglected historic house in Westmount known as Braemar House. "It just felt right the moment I walked in," recalled Azrieli of the building's magnetic draw. "Instead of asking myself where am I, the question was when am I?"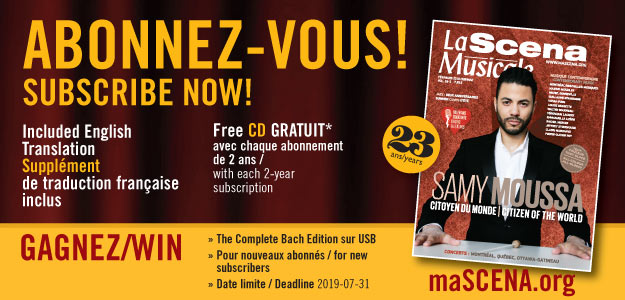 The 1847 Regency-style plantation house is one of the oldest homes in the area, atop a hill in upper Westmount. It was originally owned by William Footner, architect of Bonsecours Market. When Azrieli bought Braemar, it was suffering from 30 years of disrepair, but she saw a diamond in the rough in the wraparound balcony, 11- to 13-foot ceilings, original shutters and solid pine floorboards. With loving care, and respect for the house's historical significance, she proceeded to research, restore, replicate, and re-design most of the building to new glory, joyfully uncovering various untold structural treasures, such as the basement windows hidden behind cinderblock. The refurb turned out to be a four-year process costing more than the purchase price, but earning Azrieli a master class in renovation and Westmount's complex bylaws.
As you walk through the rooms of the main floor, the sumptuous palette of colours (from butter yellow and cobalt blue to tangerine  orange and vibrant turquoise) create a bold and cheerful statement about the owner's personality and artistic talent. Natural light streaming through the tall windows from all sides highlight the harmony of rich colours.
One of Azrieli's favourite spots is found at the landing of the east stairs, reworked to turn 180 degrees to allow more space for the music studio area and clear the path to the room's window view. A honey-brown baby grand that has sentimental value from bygone days sits proudly in the centre of the room with framed family photos resting on top of it, while an ethereal turquoise chandelier  and a fireplace with a mantelpiece of detailed woodwork complete the room. This sunny atrium is just across the predominantly turquoise library (with shelves and cabinets custom-designed by Azrieli), and can accommodate an intimate private concert for 40. A discrete sound system can broadcast to the salon next door, a room with butter-yellow walls bordered in cream white, decorated with Azrieli's eclectic collection of paintings and furniture from estate sales, online shops and IKEA. The salon's elegant windows offer a stunning panorama of the city below, but the vivid warm colours inside reflect Azrieli's determination to bring Braemar House back to life with her creative vision and sensibility. She is finally home.
---
Azrieli makes her debut as Giaconda, in Ponchielli's La Giaconda, New Jersey Verismo Opera, April 17, www.verismopera.org
Azrieli sings with the McGill Chamber Orchestra, June 7, www.ocm-mco.org
See the full spread of this article with additional pictures on pages 64-65 of our April-May 2016 issue here: bit.ly/sm21-6pdf
This page is also available in / Cette page est également disponible en:

Francais (French)