Advertisement / Publicité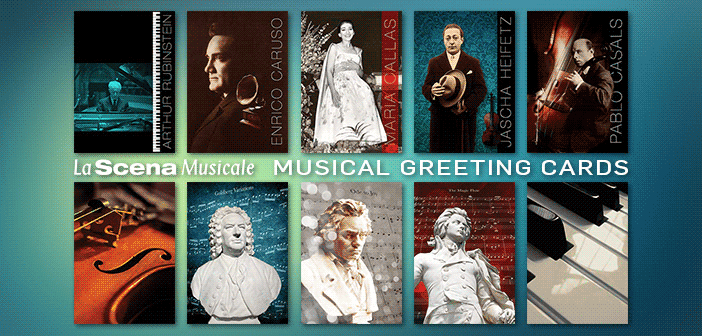 This page is also available in / Cette page est également disponible en:

Francais (French)
Last November was hectic for Markham, ON native Andrea Núñez. The 28-year-old soprano went from competing in the Opera de Montréal's inaugural young artist competition, Talent 2017, to jumping the very next day into the weeklong Jeunes Ambassadeurs Lyriques. "I was running on coffee," said Núñez, whose father is Peruvian and mother Chinese.
On the stage of Salle Wilfrid-Pelletier at Talent 2017, Núñez sang a polished "Caro Nome" from Verdi's Rigoletto. Although I found her interpretation a bit straight, her legato and floating high notes were astounding and set her apart from the rest of the field. So it's surprising that in person her speaking voice is quite low.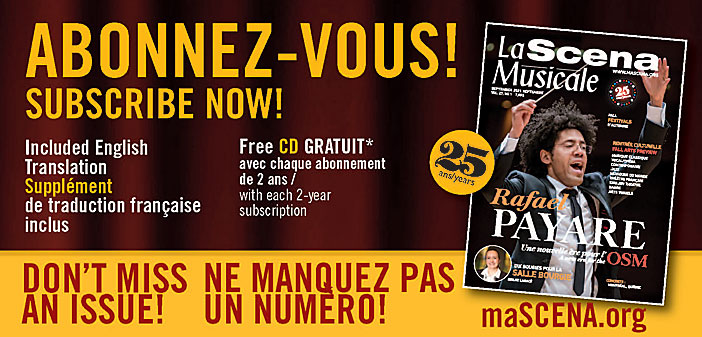 "I didn't really know I had a high extension to my voice until first year university," said Núñez of her first voice lesson with Jackalyn Short at Western University. Núñez started voice lessons at age 8, drawn to musical theatre, and spent 11 years in competitive dance. "In high school musicals, I would be the mezzo belting out the big tunes." For university, she applied mostly to English programs as her parents suggested a safe career in journalism, and her only application to music was at WU. "I decided to go into music to pursue my passion."
After her bachelor's, Núñez completed a master's at the University of Toronto under Nathalie Paulin, whose career she admires. She then joined the Calgary Opera Emerging Artist Program, where in addition to performing smaller roles she covered the title role in Lakmé and the Queen of the Night in The Magic Flute. In 2016, she also covered the role of Die Fiakermilli in Arabella for the Canadian Opera Company, and won first prize in the Toronto Mozart Project.
Núñez also spent two years at the Opera Theatre of Saint Louis Gerdine Young Artist program, where this past summer she created the role of Private Sonia Gonzalez in the world premiere of An American Soldier. "The story of a Chinese soldier being hazed really hit home," said Núñez, who admits that she used to have trouble learning modern music. "The notes were not the problem. For me, the key was to count out the timing."
When I heard Núñez at the Gala finals of the Jeunes Ambassadeurs Lyriques, her performance was one of the highlights and her musicality came through in addition to her impeccable technique. Many European opera directors agree by awarding six prizes and engagements.
Núñez's ideal role is Lucia (her favourite recording is with Cheryl Studer) and hopes to sing Salome where she can put her dancing skills to good use.
For 2018, Núñez has signed on to the OdM's Atelier lyrique for the next two seasons, including the lead in the Atelier production of the chamber opera 27. She will also take on the Governess in Britten's The Turn of the Screw with the Orchestre symphonique de l'Agora on Feb. 9, 2019.
www.ancnunez.wixsite.com/andrea-nunez-soprano
This page is also available in / Cette page est également disponible en:

Francais (French)