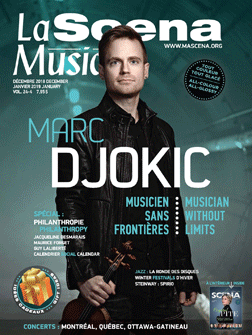 On Nov. 14 the Foundation of Greater Montreal hosted a panel discussion on current trends in philanthropy and giving. Mediated by Karen Macdonald, news director and station manager of Global TV Montreal, the event was attended by representatives from Montreal-based nonprofits.
They heard the thoughts of three leading specialists: Hillary Pearson, president of Philanthropic Foundations of Canada; Lilli-Anna Pereša, president and executive director of Centraide of Greater Montreal; and Jean-Marc Fontan, a researcher at UQAM and co-director of the Canadian Philanthropy Partnership Research Network.
One of the key trends in the area is that there has been a drop in giving since 2008. While there has been a decrease in giving, Pearson stated she would like to remain an optimist, because many young people give in non-traditional ways and are more spontaneous givers. However, disruptive technologies have made it more difficult to actually measure the volume of giving.
There are a few trends, which Canadian nonprofits should be aware of. One of the most telling figures is that Canadians are increasingly open to using online methods for donating to their preferred causes by either credit or debit card. This represents 62% of Canadian donors, where 20% rely on the more traditional means of using the post. Only 7% use PayPal.
Pereša was a little more pessimistic about the drop in giving and its causes. Unlike the baby-boomer generation, in her view, millennials have different attitudes towards giving. One important point that nonprofit organizations have to understand is that the pools of possible donors is constantly changing.
Philanthropy is behind the times, Pereša argued, when it comes to employing technology in their fundraising efforts. Investments are needed to catch up. According to Fontan, there seems to be a fundamental ethical problem within the sector when it comes to using technology.
Generation Z, those born after 1998, are also very engaged, Pearson noted, as they are used to swimming in the ocean of technology. Unlike boomers, who have a local focus, they are ready to act and give to global causes, resulting in a loss of monies donated locally. Fontan added that it is very clear that nonprofits have to find a way in which to become closer to those who give.
Technology has clearly played a role in some of the most prevalent trends. When it comes to the area of crowdfunding, Pereša noted that crowdfunding sites are private businesses making a profit on individuals and organizations. Fidelity Investments found its way into the philanthropy game by setting up Fidelity Charitable. In 2016 it was the largest charitable organization in the United States, with $4.5 billion provided by the public, a 20% increase from the previous year; while the United Way had received about $3.75 billion in donations, a 5% decrease.
Fontan noted that the philanthropic community has to educate the public about what it means to give, and researchers have to identify the long-term benefits of philanthropy to the public. Of prime importance for nonprofits, Pereša said, is to diversify their income streams. Pearson agreed and concluded that all nonprofit organizations must think more strategically. That means discovering and converting those who are not donors into donors rather than spending all their time on traditional givers.
Editor's Note: While the above results are interesting, our experience is different: only 10% of La Scena Musicale's donors give online, meaning the other 90% donate by mail or by phone.