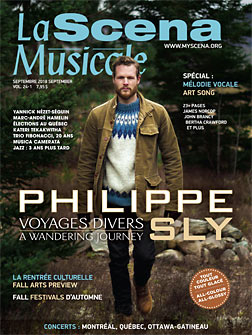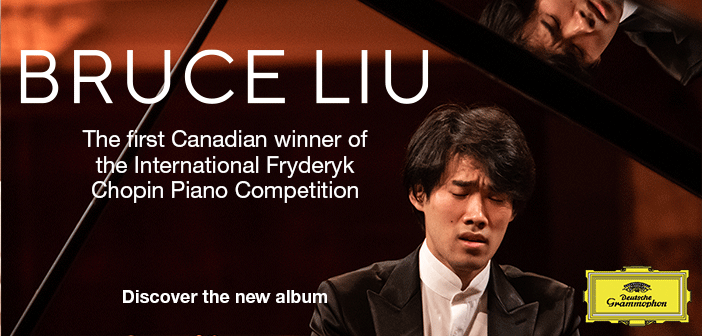 This page is also available in / Cette page est également disponible en:

Francais (French)
Maureen Forrester, contralto
In February 1955, Maureen Forrester, with pianist John Newmark, made her Paris recital debut at Salle Gaveau. A New York recital debut followed in November 1956; her Carnegie Hall debut under conductor Bruno Walter in 1957 launched an international career. Forrester became associated primarily with German Lieder but was also celebrated in the English and Canadian repertoires. Indeed, she created works by a horde of Canadian composers, including Charpentier, Papineau-Couture, Fleming, Glick, Morawetz, Schafer and Coulthard. Forrester sang art-song recitals throughout the world, from Europe and North America to Russia, Australia and Asia. At the peak of her career, she performed 120 times a year.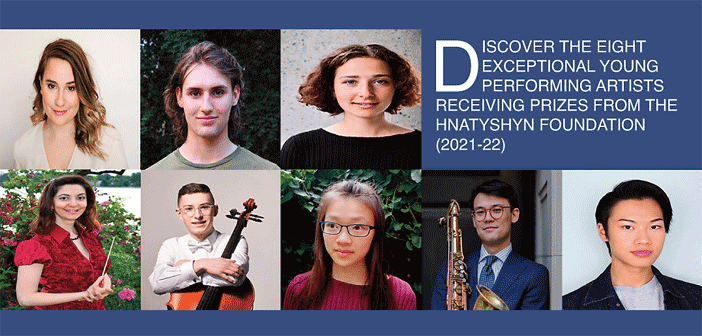 Forrester's singing was marked by an innate musicality and sophisticated musicianship. Her voice was a sumptuous contralto with a darkly coloured timbre and a flexible and integrated technique. Renowned for her limpid phrasing and vocal control, Forrester commanded virtually the entire Lied repertoire. Among her most memorable interpretations and recordings are those of Mahler's Das Lied von der Erde, Brahms's Lieder and Elgar's Sea Pictures, in which she remains the benchmark.
Kathleen Ferrier, contralto
The British contralto Kathleen Ferrier, who died at the tragically early age of 41, achieved a remarkable international reputation in a 12-year career, with a repertoire extending from folk song and popular ballads to the classical art songs of Brahms, Mahler and Elgar. Bruno Walter first worked with her in 1947 on Mahler's Das Lied von der Erde and later proclaimed, "I recognised with delight that here potentially was one of the greatest singers of our time." She became known internationally through her three tours to the United States between 1948 and 1950 and her many visits to continental Europe.
Ferrier's instantly recognisable timbre – richly creamy and dark-hued – and equally personal manner of communicating words and music in such a direct and intensely moving way make her interpretations of Brahms's Alto Rhapsody and Vier Ernste Gesänge, Schumann's Frauenliebe und Leben and especially Mahler's Das Lied von der Erde, memorable. But it is perhaps in the songs of her native Britain; those of Quilter, Warlock and particularly the legendary Northumberland folk song, Blow the Wind Southerly that one realises the depth of her communicative powers.
Camille Maurane, baritone
A student of the admirable Claire Croiza, the French baryton-Martin (light baritone) Camille Maurane was the leading exponent of French mélodie of his generation. Generations of music lovers discovered (or rediscovered) the mélodies of Gabriel Fauré by way of Maurane's 1959 recording. It was singing of admirable clarity and elegance, without any artifice. With impeccable phrasing and breath control, Maurane seemed not to "sing" but to give vocal substance and coherence to the text. As the venerable tenor Michel Sénéchal once wrote, "Where he was without equal and was and remains a master, was in the singing of Fauré." His perfect diction and clear baryton-Martin voice were also a revelation in mélodies by Chabrier, Ravel, Poulenc, Franck, Gounod, Bizet, Hahn, Massenet and Duparc (with the fabulous pianist Lily Bienvenu). As Sénéchal said, "French mélodie is a very subtle art form, and he had the secret of it."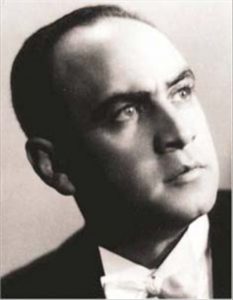 Pavel Lisitsian, baritone
Although he is rightfully regarded as one of the greatest opera singers of the 20th century, Armenian baritone Pavel Lisitsian was also one of the legendary proponents of art song.  His repertoire is reported to have included over 1,000 songs and during the Second World War he gave more than 500 concerts on the front lines. He sang mostly in Russian but there are also fine versions of Schumann and Schubert. His version of Du bist die Ruh offers "one of the most impressive examples of pure messa di voce technique on record" according to one contemporary.
Lisitsian is unsurpassable is in his singing of Russian art song. He set a standard that has never even been approached and his singing of the songs of Rimsky-Korsakov, Dargomizhsky, Balakirev, Glinka, Rachmaninoff, Tchaikovsky and others represents a reference encyclopedia of Russian art-song. Several selections defy description but Rachmaninoff's In the Silence of the Secret Night displays his incredible breath control (especially the final phrase), musicality, perfect diction and glorious voice. The same is true for Rimsky-Korsakov's On the hills of Georgia. Simply put, one of the greatest singing artists in recorded history.
Gerhard Hüsch, baritone
Though he performed widely in opera, the German baritone Gerhard Hüsch concentrated instead on the art of Lieder singing in which his unfailingly smooth line, richly warm timbre and beautifully lucid diction were better displayed. According to critic John Rockwell, he was responsible for "some of the very best Schubert Lieder records ever made…. Mr. Hüsch emerges victorious in any comparison with his successor Dietrich Fischer-Dieskau, and the reason is that some of us prefer a less self-conscious artistry." Gramophone magazine added: "Hüsch owned one of the most sheerly beautiful baritone voices in the history of the gramophone; rounded, warm, easy in tone, perfectly focused without a trace of strain or wobble from top to bottom. He used it to create an ideal, seamless line on which the words were placed naturally and effortlessly… his aristocratic baritone takes the perfect weight of each word and line, pushing out its meaning through consonants and vowels exquisitely placed in legato arches'' In Die schöne Müllerin he brilliantly combines dramatic projection with inward reflection and his Winterreise is truly affecting. Wolf's Daß doch gemalt all deine Reize wären perhaps best reflects his greatness. Here, he catches just the right vocal colour and line to capture the amorous reverence and spiritual fervour of the text.
This page is also available in / Cette page est également disponible en:

Francais (French)