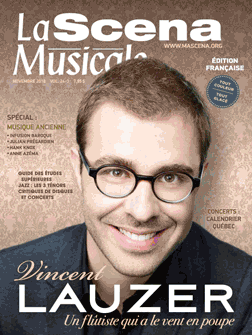 Bach's Magnificat
As a kind of pre-holiday-season celebration, the Caelis Ensemble and Ottawa Baroque Consort under Matthew Larkin will present an all-Bach program highlighting the Magnificat in D. Caelis bills itself as Canada's (and Ottawa's) newest choir of child choristers and adults, presenting concerts and sacred music events in the cathedral tradition. Seven vocal soloists will be headlined by bass-baritone Philippe Sly. Among the other works on the program are the motet Singet dem Herrn and the Orchestral Suite No. 3 with its famous air.
Southminster United Church, Nov. 14 at 7:30 p.m. www.ottawabaroque.ca
National Arts Centre Orchestra
One of the most intriguing concerts of the season, this program encompasses the old and the new. The old is represented by Mendelssohn's Fingal's Cave and Symphony No. 4 "Italian." Although not old in age, Amanda Forsyth was principal cellist of the National Arts Centre Orchestra for many years and is well known to Ottawa music lovers. She will present the world premiere of Marjan Mozetich's Cello Concerto. A young conductor making her NACO main series debut, Elim Chan is a native of Hong Kong and a past fellow of the Summer Music Institute Conductors Program.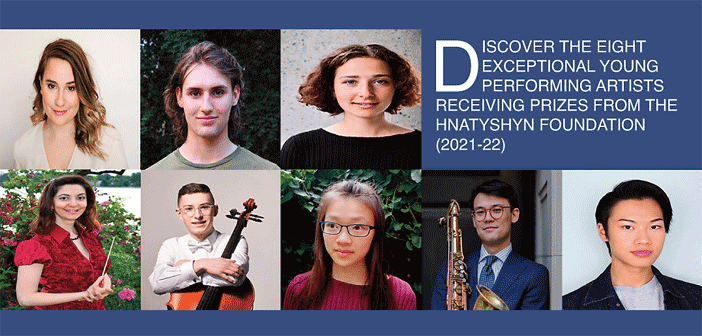 Southam Hall, National Arts Centre, Nov. 14 and 15 at 8 p.m. www.nac-cna.ca
The Poet's Pilgrimage: Jeanne Amièle, piano
Amièle, CBC's No. 1 2016 30-under-30 musician, will offer music from the late classical to the early modern. The former is represented by Beethoven's penultimate sonata, Opus 110, the latter by Janáček's Piano Sonata 1.X.1905 and Ravel's Gaspard de la nuit (1908), one of the most challenging pieces technically in the standard piano repertoire. In between comes Liszt's Years of Pilgrimage, First Year (Switzerland).
Southminster United Church, Nov. 16 at 7:30 p.m. www.upbeatproductions.ca
New Orford String Quartet
This is another concert that will contrast the old and the new. It will include Haydn's The Seven Last Words of Christ. Haydn invented the string quartet as we understand it and there is a natural authority to the work in this setting. The new (more or less) is represented by George Crumb's 1970 Black Angels. This work is the very embodiment of the so-called avant-garde. It is scored for amplified string instruments and each player also has a variety of percussion instruments to manage.
National Gallery of Canada, Nov. 17, 7:30 p.m. www.chamberfest.co.
I Sing of a Maiden
This Seventeen Voyces concert will be made up of carols reflecting on Mary and the Virgin Birth. There will be organ and harp accompaniment. The program is given twice, in separate venues.
St. Matthew's Anglican Church, Dec. 8 at 7:30 p.m.; Ashbury College Chapel Dec. 9 at 4 p.m. www.seventeenvoyces.ca