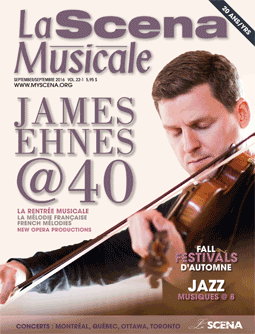 This page is also available in / Cette page est également disponible en:

Francais (French)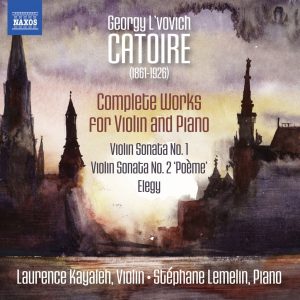 Catoire has long been overshadowed by great Russian composers of his time, though he was part of Tchaikovsky's circle and enjoyed his support. Catoire's works for violin and piano, however, are of high quality: they are generously written, compelling, and profound, prefiguring works by Rachmaninoff and Debussy.
Catoire has French ancestry, and indeed his work closely resembles that of Debussy in many ways. The jeux d'eaux by the Montreal-based pianist are worthy of note; he does excellent work with smooth and eloquent phrasing. (The pianist and Kayaleh are both at McGill University's Faculty of Music.) Lemelin's performance is flawless and draws us in through the music's extreme Romanticism.
Unfortunately, the violin seems at times impersonal, remote from the drama suggested by the score. A sensitive ear will detect some uncomfortable tuning problems. Worse, the sound recording exposes the artist's slightest defects. She recovers beautifully, however, in the reflective passages of "Guarneri" from the Elegy in D minor, Op. 26. It's worth hearing the recording by Breuninger and Zassimova (CPO 2009) to fully understand and appreciate the musical drama of Catoire, a true Romantic composer we are rediscovering today.
Translation: Dwain Richardson
This page is also available in / Cette page est également disponible en:

Francais (French)