This page is also available in / Cette page est également disponible en:

Francais (French)
Much has been said about Charles Dutoit and the Montreal Symphony Orchestra. The beginnings, the consecration, and the abrupt end of a relationship that lasted almost 30 years. And then, the unexpected yet long-dreamt-of return to the Maison symphonique in February 2016. Two concerts later, we still remember that kiss on Martha Argerich's forehead, an affectionate sign that we can understand as a final reconciliation with the musicians and the audiences that always idolized him.
The consecration came when Decca/London became interested in the MSO, in quest of an orchestra with a "French sound." Dutoit, already renowned for the quality of his direction, was put under contract. The only problem was the poor acoustics of Place des Arts, which didn't meet Decca's requirements at all. In 1980, the Église Saint-Eustache, in a Montreal suburb, was chosen. For the sixty recordings that would be produced in the magnificent space, the surrounding streets had to be closed in order to avoid unnecessary noise.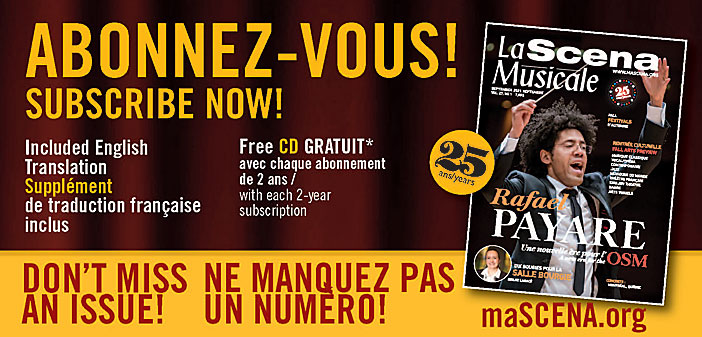 From this colossal work accomplished by the MSO, Decca squeezed out 35 CDs, each presented with care and chronologically ordered. The sleeves are all decorated with original images. The program contains many French composers, of course. Emphasis is put on Ravel, Debussy, Bizet, Berlioz, Saint-Saëns, Fauré, as well as a few Hispanics, a little Tchaikovsky, Mendelssohn, and Stravinsky. There's something for every music lover, as these discs have almost all remained references. We remember Dutoit for his elegant baton, his somewhat aristocratic looks, but especially for the approval and satisfaction felt in each measure. This is an indispensible box set.
Translation: Rebecca Anne Clark
This page is also available in / Cette page est également disponible en:

Francais (French)