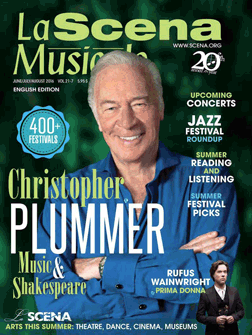 Advertisement / Publicité
This page is also available in / Cette page est également disponible en:

Francais (French)
Pardessus de viole
French Baroque Works
Mélisande Corriveau and Eric Milnes
Atma. 2016. ACD2 2729. 57 min 47 sec
The viol is a small, beautiful instrument. It looks like a child resting on noblewomen's knees when we look at it in old paintings. The pardessus gained momentum in France not only because of its sweet sound but also because of the great advantage it provided for aristocratic decency.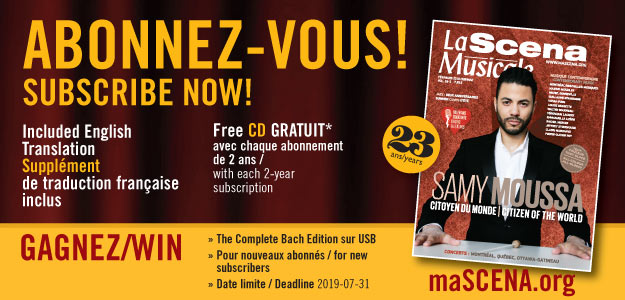 At the start of the eighteenth century, the Italian violin became increasingly popular in France. But the gentry still thought that the violin was commonplace and not as sophisticated as the viol. And yet, Italian music snuck its way into concerts; we could hear works by Corelli, to name but one of many composers. The public appreciated the pardessus de viole, since it was possible to play works at the same high pitch. Over time, however, preferences changed, and this instrument became a distant memory.
Mélisande Corriveau decided to feature the viol in concert halls. Most of the programmed works are personal, Italianate, and melodic. They symbolize a new era of preferences. The elegance of French Baroque style is still present with ornamentation, adding a great touch to the music.
Corriveau plays the pardessus with such finesse. It's as if it was always part of her life. She momentarily puts the bass viol's low range aside and accepts to play in a brighter, higher tessitura. She plays the viol at her will with tender and sweet melodies. Her natural brilliance continues to put a smile on our face. This small, discreet instrument has touched our hearts.
Translation: Dwain Richardson
This page is also available in / Cette page est également disponible en:

Francais (French)