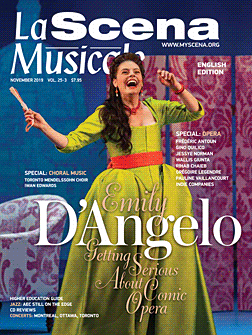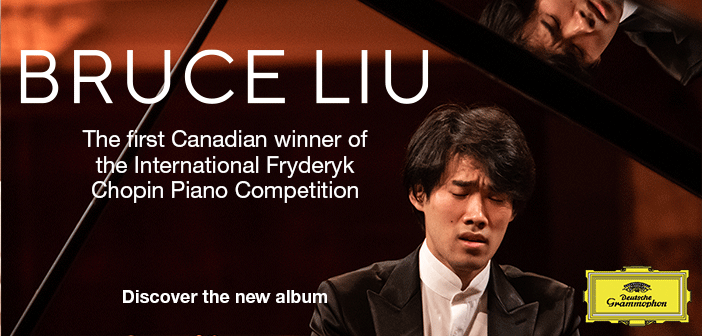 This page is also available in / Cette page est également disponible en:

Francais (French)
It has been a while since we last heard soprano Pauline Vaillancourt in Montreal. In fact, it was back in 2000 when she shared the stage with actor Jean Maheux in L'Enfant des glaces, an "electr'opera" that she designed and staged (music by Zack Settel, libretto by Quevedo and de Nerval). It was the ninth production of Chants Libres, the lyric creation company of which the singer is artistic director. To get a chance to hear Vaillancourt sing, you would have to go to Europe since it is there that she has been working with the Italian composer Maurizio Squillante these past few years. She played the main role in his experimental opera, The Wings of Daedalus, in 2003. In 2005, she also participated (along with Joelle Leandre on bass, Carol Robinson on clarinet, Marianne Schroeder on piano and Frances-MarieUitti on cello) in a series of concerts honouring Giacinto Scelsi (1905-1988).
This July, Vaillancourt returns to Italy to work on Maurizio Squillante's new opera. "I love to participate in experimental creations that force me to push my limits," she remarks, "but I have already done this a lot and I wonder if my body will be able to cope with the kind of staging that I prefer. There's no doubt that I'll manage to do it by concentrating to the maximum but I don't think I have much to prove any longer as a performer. On the other hand, as far as helping other performers evolve for my own creations is concerned, I still have many things to discover."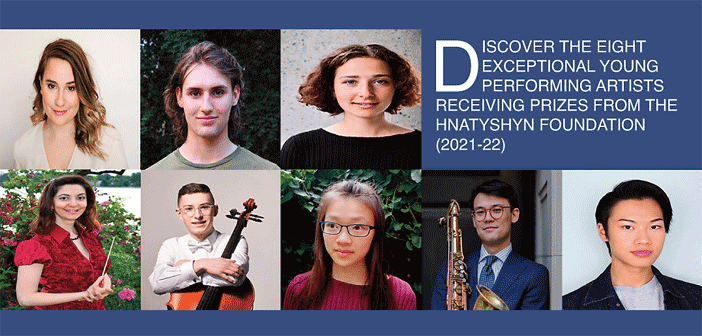 Indeed, new forms of opera can often prove to be very demanding for performers. Vaillancourt's productions aim to make opera performances dazzling and to exploit the singers' capacity in a way that one would not think of doing in classical opera. She explains: "The singer starts with the body and it would be foolish not to make use of the different possibilities that this tool offers. When the body is used adequately, one can accomplish extraordinary things. This is what my experience as a performer has taught me and this is what I seek to portray in the aesthetic quality that I characterize."
As such, the audience is not just watching a show but, as increasingly happens, it is in the show. This was already the case in the previous 2005 Chants Libres production, The Archangel, music by Louis Dufort, libretto by Alexis Nouss, which was designed and staged by Vaillancourt. The action was set on a raised platform surrounding the spectators who had to turn from side to side to follow the action. In the case of the 12th Chants Libres production, of the augmented opera Alternate Visions, the action is set at a bar where the public and the characters can mingle. "I find it very interesting that the audience is with us," says Vaillancourt, "because they are involved inside the story as opposed to watching the show with detachment. This is another challenge for the artists and the set design. It is not made of paper-maché, it is actually a high-tech bar."
Technological developments are frequently at the core of Chants Libres productions but the artistic director does not make them a sine qua non. The company's next production will be a fairy opera by Gilles Tremblay, "who writes his music on paper," and will be played live by a group of 26 musicians and 17 singers. "Nevertheless," notes Vaillancourt, "we are in 2007 now and the opera is still a complete art form so it would be very foolish to do without the existing instruments that are at our disposal."
For the production of Alternate Visions, Chants Libres has joined forces with Laboratoire DEII (Laboratoire de développement d'environnements immersifs et interactifs) and with Hexagram (Institute for Research/Creation in the Media Arts and Technologies, a result of a partnership between Montreal's two main universities for media-related arts, Concordia and UQAM, with the aim of integrating their expertise into this field. Needless to say, the technology applied to this production will showcase the finer points of what is currently being done. There is talk of miniature cameras being attached to some of the characters with direct re-transmission of virtual characters and of "interactive costumes."
The genesis of this new production goes back to 1999, at a time when Chants Libres was hosting the eighth edition of the international conference of lyric creation companies, NewOp. John Oliver, the composer, played excerpts from his current work and Vaillancourt was especially captivated by Genni Gunn's libretto. Of course, the work evolved considerably later through various collaborations which were started and then abandoned (notably, with European groups). Jean Décarie from UQAM's School of Media, who is also a researcher at Hexagram, took an interest in the project and different partnerships developed. The OBORO (Montreal) and the Western Front (Vancouver) art centres are among the partners for another part of the production. "The opera tells the story of characters that meet virtually through Internet and arrange to meet at a bar," Vaillancourt explains. "The last performance will be telecast directly through the Internet to the Western Front, where three musicians will improvise along with our performance." These musicians will join the Bradyworks ensemble of six musicians who will be in Montreal to interpret John Oliver's music.
Chants Libres has been working on the renewal of opera since 1991 (its first production: Ne blâmez jamais les bédouins, chamber opera for solo voice, music by Alain Thibault, libretto by René-Daniel Dubois). Among the company's great successes are Les Chants du Capricorne (1995, Giacinto Scelsi), Le Vampire et la Nymphomane (1996, Serge Provost/Claude Gauveau), Yo soy la desintegración (2000, Jean Piché/Yan Muckle/Pauline Vaillancourt), the new children's opera Pacamambo (2002, Zack Settel/Wajdi Mouawad) and L'Archange (2005). Chants Libres is not looking to be a gateway for the public to get to "the other opera." Vaillancourt explains: "I think that our work makes the public more demanding as far as opera is concerned and this is likely to force the big companies to demonstrate a little more creativity in their programming. The companies in Amsterdam and in Brussels have understood that it is in their interest to present contemporary work, but it is especially crucial during festivals when there is greater movement. For the moment, we are taking the risk of creating but we are also making a repertoire and we can only hope that the big companies might be interested in taking up some of these works."
To pursue her incessant work in creating new forms of opera, Vaillancourt must surround herself with performers endowed with certain vocal abilities that are not necessarily taught in the classic voice studios. In fact, most singers' training remains very traditional, which is why, during these past several years, Vaillancourt felt compelled to teach the different techniques often used in new forms of opera in her professional training workshops for singers. Above all, the magic ingredient in shaping a voice for new singing techniques is the singer's interest in this type of repertoire. For Vallaincourt, "love, curiosity and perseverance are needed in becoming more eager to work. Finally, since one has to learn new scores which are often difficult, one should be able to go onstage without always looking at the conductor while singing more technically difficult pieces…Therefore, people who have plenty of time are needed. To meet this need for complementary training, we offer workshops where the focus is on making the body work, and on movement, on exploring the extended voice and on discovering new technologies."
Pauline Vaillancourt received the 2019 Albert-Tessier Prize of the Prix du Québec
Translation by Parashmani Chandra
This page is also available in / Cette page est également disponible en:

Francais (French)