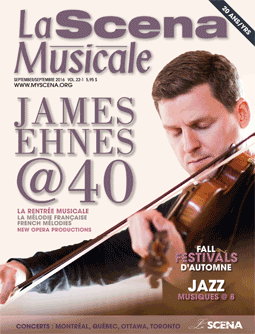 Graphic Novels
A slew of interesting graphic novels representing a variety of genres and tones come out this fall. Margaret Atwood's highly anticipated first graphic novel, Angel Catbird, is a humorous sci-fi story about a scientist experiencing identity issues after accidentally mixing his DNA with that of a cat and an owl. The all-ages tribute to superhero origin stories is illustrated by Johnnie Christmas and published by Dark Horse Comics. September.
Atwood also provided the introduction for Susanna Moodie: Roughing It in the Bush, a graphic novel version of Moodie's controversial 1852 memoir about a new life in Canada. Adapted by Carol Shields, Patrick Crowe, and Willow Dawson, illustrated by Selena Goulding, and published by Second Story Press, the paperback edition comes out September.
Celebrated cartoonist (and recent Eisner Award-winner) Kate Beaton is back with a second title from Scholastic, King Baby. While ostensibly a picture book, Beaton's hilarious insights about new arrivals will tickle adults as well as little ones. September.
American cartoonist Sarah Glidden follows How to Understand Israel in 60 Days or Less with Rolling Blackouts: Dispatches from Turkey, Syria, and Iraq, an illustrated account of a two-month long journey through the war-torn Middle East with two journalist friends. The novel raises questions not only about the effects of the Iraq War, but also about the nature of journalism and recounting the stories of others. Published by Drawn & Quarterly. October.
Fiction
Two-time Giller-nominated author Gail Anderson-Dargatz is back with her special blend of lore and magic realism with The Spawning Grounds, a novel that blends history, family, ethnicity, and tragedy. Set in B.C.'s Shuswap region, the story surrounds the imperiled Lightning River, at risk from encroaching industrial development, and the tensions between the Native and white neigbours who surround it. Published by Knopf Canada, September.
Canadian Shield, the second book from Kelley Aitken, is a collection of short stories united by the theme of the Canadian wilderness. These stories rethink the conventional survivalist theme; instead, Aitken "addresses that anxious paradox between our yearning for the wild and our need for security." Published by Tightrope Books. August.
You may have seen the newest Heritage Minute about Chanie "Charlie" Wenjack, the 12-year-old Ojibwe boy who died running away from a residential school in 1966 and whose death sparked an inquiry into the treatment of children at residential schools. Its writer, acclaimed author Joseph Boyden, has also written a novel on the subject: Wenjack, a magical-realism-infused account of Chanie's last days as he tries to make his way home. Published by Hamish Hamilton. October.
Behold the Dreamers, the debut novel by Cameroonian-American author Imbolo Mbue, has been drawing unanimous praise since its August release. A painful and beautiful look at the failing American Dream, Mbue updates the coming-to-America narrative by looking at the complex relationship between the Cameroonian Jonga family and the upper-class Edwards family as they weather the onset of the Great Recession. Published by Random House.
Nonfiction
Roméo Dallaire, the general and humanitarian who exposed the failures of the international community during the Rwandan genocide in Shake Hands With The Devil, revisits his experiences with the focus turned inward in Waiting for First Light: My Ongoing Battle with PTSD, in which he discusses his despair and psychological issues following his experiences, and how those experiences continue to motivate his humanitarian work. Published by Random House Canada. October.
In celebration of Canada's upcoming 150th birthday, iconic author and poet Jane Urquhart created A Number of Things: Stories of Canada Told Through Fifty Objects. With illustrations by Scott McKowen, known for his scratchboard art, Urquhart explores items ranging from a Beothuk legging to a Massey-Harris tractor to a Sikh RCMP turban to create "a symphonic memory bank" that imbues each object with meaning and memory. Published by Harper Collins, October.
Ever since retiring from her practice, forensic anthropologist-turned-writer Debra Komar has been examining unsolved historic murders using modern forensic science. In her fourth book, Black River Road, she looks at the scandalous murder case that shocked Victorian-era Saint John. The book gives an atmospheric account of events while raising philosophical questions about whether character is acceptable evidence in the courtroom. Published by Goose Lane Editions, September.
Acclaimed Japanese author Haruki Murakami is best known for his novels, in which music is often an important theme. In his first nonfiction tome, Absolutely on Music, Murakami transcribes two years' worth of conversations with his friend, former Boston Symphony Orchestra conductor Seiji Ozawa. Discussing everything from their favourite classical composers to record collecting, this book is sure to please both literature and music lovers with "an unprecedented glimpse into the minds of the two maestros." Published by Knopf. November.
For Kids
Who better than a celebrity astronaut to explain why the dark isn't so scary after all? In The Darkest Dark, Chris Hadfield recalls his own childhood to tell the story of a boy who feels afraid of the dark, until watching the moon landing and realizing that space is the darkest dark there is – and it's full of promise. Gorgeously illustrated by Eric and Terry Fan and published by Tundra Books. September.