Advertisement / Publicité
Luminato Festival (Toronto, June 6-15)
This packed ten-day festival is overflowing with too many events to even begin to mention here! Among the visual arts, performance art, music, dance, theatre, literary events, talks, films, food, and even magic, there is sure to be something for everyone. Highlights include Louise Lecavalier in high-voltage ballet duo So Blue (June 13-15), Rufus Wainwright joined by renowned male voices for an evening of Broadway love duets (June 14), literary walks through Toronto neighbourhoods hosted by novelists Cary Fagan, Andrew Pyper and Alissa York (June 15), a broadcast of CBC's Q Live at Luminato with Jian Ghomeshi (June 5), TIFF film screenings (June 7, 10 and 14), and sexy stage productions Green Porno (June 6-8) and All the Sex I've Ever Had (June 12-15), among many others. Enjoy the Festival Hub transformed by Los Carpinteros' installation Cardboard Beach, described as "the essence of a beach in a dry urban space," (June 6-15), and while you're there, don't miss Taste of the Beach, which pairs chefs and artists to serve you "delicious things on sticks" (June 7). www.luminatofestival.com
Banff Summer Arts Festival (Banff, June 14 to August 23)
This year, Canada's longest-running arts festival includes over 85 public events, including 30 free all-ages events. Fans of contemporary dance can catch Louise Lecavalier in her chorographical debut in So Blue, a ballet duo performed with Frédéric Taverini (June 18), or Heidi Strauss' Still Here (July 5). Bonemap (August 22 and 23) features artists from the 2014 Indigenous Dance Residency.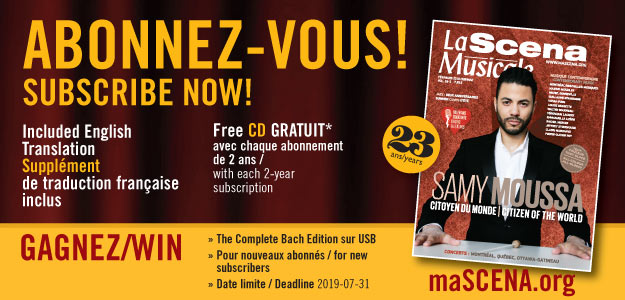 Documentary lovers won't want to miss Our Man in Tehran, the true story that inspired the film Argo. A Q&A with subject Ken Taylor follows the film (July 20).
The Walter Philips Gallery hosts Drawn to Nature / Watercolours, a free series of classes hosted by gallery staff and artists where those of all ages and skill levels are encouraged to draw and paint the scenery around them (June 14, July 12, and August 16). Andrea Büttner's Piano Destructions is exhibited at the gallery until July 20.
Other events include pop and indie rock performances, literary readings, visual arts lectures, indigenous arts, storytelling and spoken-word events, and an open-air opera inspired by Mozart's Don Giovanni. Many of the events are the results of the Banff Centre's residency and training programs or collaborations with other groups to create original works. For those who wish to make the festival part of their vacation, the Banff Centre offers accommodations and dining with discounts for ticket holders. www.banffcentre.ca
Alianait Arts Festival (Iqualuit, June 27 to July 1)
For its 10th edition, this festival features a wide variety of artists from both Canada's north and south as well as from Greenland, Russia, and New Zealand, performing music that runs the gamut of every kind of folk, pop, blues, and even swing. Authors, storytellers, and circus performers round out this exciting northern festival. www.alianait.ca
TD Sunfest (London, July 3-6)
Celebrating its 20th anniversary this year, TD Sunfest invites everyone down to Victoria Park in London, ON, for a packed schedule of music, food, and art. 35 world and jazz acts from no less than 18 countries will perform a wide-ranging selection of music on five stages, ranging from the traditional and time-honoured to the eclectic and contemporary. For the many fans that come to dance, Sunfest hosts a new series this year called "Salsa in the Sun", with nine artists performing different forms of contemporary salsa. For even more international flavour, check out over 275 vendors and exhibitors who will servee up tasty treats and show off unique crafts and visual arts to the 225,000 visitors who come to Sunfest annually. www.sunfest.on.ca
Hornby Festival (Hornby Island, July 31 to August 9)
This festival on an island in the Strait of Georgia, BC, includes literary readings, a folk art auction, and family programming in addition to the classical, folk, pop, and dance music performances. On August 2, hilarious CBC radio host Grant Lawrence will reads from his two bestsellers. The "Art in Unusual Places" series features festival performers giving impromptu shows in orchards and on beaches. A silent folk art auction will run the length of the festival, and for those who want to kick up their heels, Latin, folk, and soul dance music will be performed August 1 to 5 at Olsen's Farm. www.hornbyfestival.bc.ca