Vienna Symphony Orchestra: OK, But Not the Philharmonic
by Philip Anson / October 30, 2000
On the Aisle
Carnegie Hall, New York
Oct. 30, 2000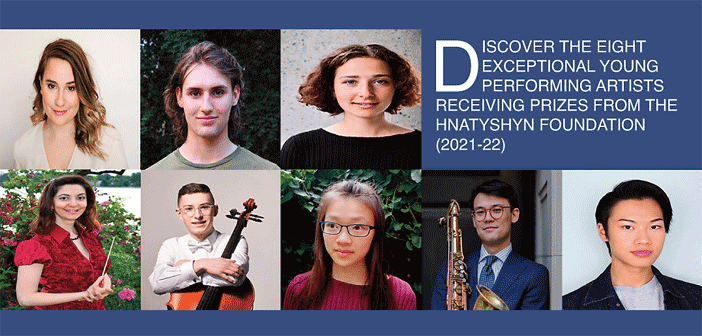 It was hard to explain the mob at the Vienna Symphony Orchestra (VSO) concert at Carnegie Hall on Oct. 30. The event was sold out, and scalpers who usually find Broadway shows and baseball games more profitable were working nearby streetcorners, a sure sign of ticket scarcity.
Such is the magic in musical circles of the name "Vienna," attached to even a second rate orchestra such as this one. Undoubtedly many ticket buyers had confused the utilitarian Vienna Symphony Orchestra with the sublime and fabled Vienna Philharmonic Orchestra (VPO). If so, they were quickly disabused when the music started. The VSO is a good ensemble, but it is by no means the VPO.
The concert opened with Richard Wagner's A Faust Overture (1840), a surprisingly subtle work from the composer of the Ring Cycle. The VSO played with refinement and restraint. The pure, steady flute tone of the final bars was perfect. So far, so good.
Alas, the restrained tastefulness of the Wagner turned into hesitation and confusion in Rachmaninov's Piano Concerto No. 2. To judge by this performance, the Austrians have never heard the lush, legato-rich, freely romantic Rachmaninov played by Van Cliburn, Rubinstein, or Rachmaninov himself. What we got was something else — either a glimpse of a uniquely Viennese tradition of Rachmaninov interpretation, or merely a desperate attempt to coordinate the orchestra and wayward soloist.
Austrian pianist Rudolf Buchbinder is well-known for his recording of Beethoven sonatas. Rachmaninov, however, does not seem to be his cup of tea. He produced some nice sonority and punched out impressive octaves, but overall his playing was marred by erratic phrasing and the Ivo Pogorelich style of micromanaged note-picking. Melodic phrases were played overly slowly, emerging as detached notes. By accenting unexpected notes he disrupted the familiar sweeping rhythm and gave Rachmaninov's well-loved work a strange, early Schoenberg quality, which turned into pure Scriabin in the frantic Allegro. One assumed that this was intentional. But there were also many wrong notes, a clumsy right hand descent to a mediocre trill, and serious lack of coordination with the orchestra in the final movement. If Buchbinder wasn't just 56, one would suspect he was losing his chops.
Conductor Vladimir Fedoseyev was not blameless. The Adagio was taken so monotonously slowly that the clarinettist ran out of breath in mid-phrase. And at times, the band played so loudly that Buchbinder's passagework was inaudible.
The best music of the evening came after the intermission with a Russian work more to the VSO's liking. Shostakovich's Symphony No. 9 (1945) is a short but bittersweet opus full of shy humour and reluctant optimism. The VSO played this chamberish work with a wry transparency closer to Stravinsky's lean Histoire du Soldat than some of Shostakovich's massive military symphonies. The taxing solo parts for oboe, flute, bassoon, and piccolo were superb. Tempos were again slow, with every line, phrase, and note teased out until it frayed. This trickery wrecked Rachmaninov, but the angsty Shostakovich is sterner stuff and survived the manipulation.
Encores were a Viennese waltz and an unidentified oom-pah number. The audience was thrilled and gave the VSO a standing ovation.