Mahler: Symphony No. 2
Gyorgy Kurtag: Gravestone in Memory of Stephan Stein
Vienna Philharmonic / Sir Simon Rattle, conductor
(heard Aug 29, 1999 at the Grosses Festspielhaus of the Salzburg Festival, Austria)
The Salzburg Festival has had its ups and downs over the decades (Nazi involvement, Herbert von Karajan's plutocratic regime, current Intendant Gerard Mortier's hit or miss modernism), but one thing never changes, the supremacy (at least in their own minds) of the Vienna Philharmonic Orchestra (VPO), which has been the Festival's house orchestra since 1922.
There is a local anecdote that illustrates the VPO's sense of its own importance. When asked how they liked working with Bernard Haitink, one of the world's great conductors, a VPO spokesman replied, 'Quite well. He's finally learning to follow us.'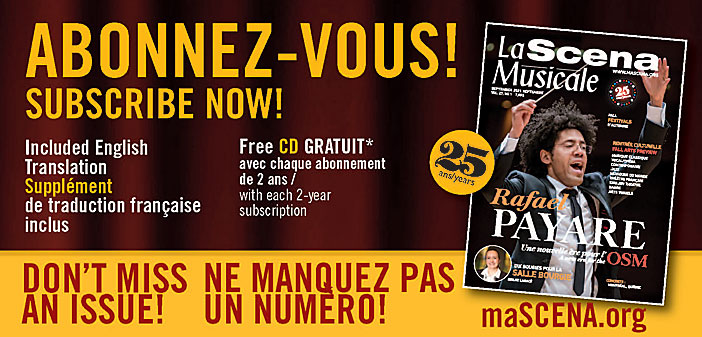 Since Gerard Mortier was appointed Festival boss in 1991, he has managed to break the VPO's monopoly by inviting foreign orchestras, and he has also reformed the old substitution system, which used to mean that some musicians could be playing unrehearsed. The offended VPO threatened to start their own summer festival elsewhere but, since every Salzburg performance brings each musician approximately $1000, they stay and play.
The 1999 Salzburg Festival closed this weekend with a stunning VPO performance of Gustav Mahler's monumental 'Resurrection' Symphony No. 2, under the charismatic leadership of Sir Simon Rattle.
Rattle is the classical music world's current top newsmaker since he was named chief conductor and artistic director of the Berlin Philharmonic (effective 2002), the top orchestral position in the world. As the 44 year old Brit sprang smiling onto the podium, it was easy to see why he is considered the hottest thing to come out of Liverpool since the Beatles. With his curly mane of white hair and boxy Kenzo-style suits, he's young enough to convey spirited optimism, yet old enough to inspire respect. Rattle is also box office gold, to judge by the many well-dressed women in the lobby with signs begging 'Besuche Karten – Ticket Needed !'
The concert opened with Hungarian composer Gyorgy Kurtag's 1979 Gravestone in Memory of Stephan Stein, a 12-minute elegy for the singer / husband of Marianne Stein, Kurtag's teacher in Paris after the 1956 Hungarian Revolution. The bittersweet piece started with simple open chords strummed on a guitar, climaxing with a deafening screech from electronic keyboard, tubular bells and gong, then subsiding back to solo guitar. It was a typically dark, Central European commentary on life. In Hobbesian terms : nasty, brutish and short.
Rattle moved without intermission into Mahler's Symphony No. 2., a vast choral masterpiece comparable to Beethoven's Ninth, but which Rattle conducted, like the Kurtag, as a series of exquisite snapshots rather than a continuous feature film. It was an interpretation closer to Boulez than Bernstein in its Socratic scrutiny and cerebral lack of schmaltz. This succeeded mainly thanks to the VPO's extraordinary detailing and its unique timbres. Many brief passages by the crisply incisive brass (positioned in the centre of the stage) and the rumbling doubles basses were more eloquent than entire movements played by lesser orchestras.
Rattle's conducting manner is extroverted. He grimaces, gasps and smiles at the band, treating each section like a mistress, caressing the first violins with one hand while winking at the cellos and blowing kisses to the trumpets. A real symphonic Don Juan, and the musicians seem to love it. His control over the huge forces was impressive, though truth be told there were a couple of sour notes from the brass and violins.
The Arnold Schoenberg Choir floated pure, gossamer pianissimi. The two vocal soloists Juliane Banse and Birgit Remmert were adequate. Even if the Mahler didn't come off as a unified emotional whole, the marvellous technique and tonality alone justified the entrance price, especially to a listener accustomed to the soupy, cinematic romanticism of many North American orchestras.
The Salzburg Festival Ticket Office: P.O. Box A5020, Salzburg, Austria. Tel. 011-43-662-80 45 579; fax: 011-43-662 80 45 760; E-mail: [email protected]
>.