Advertisement / Publicité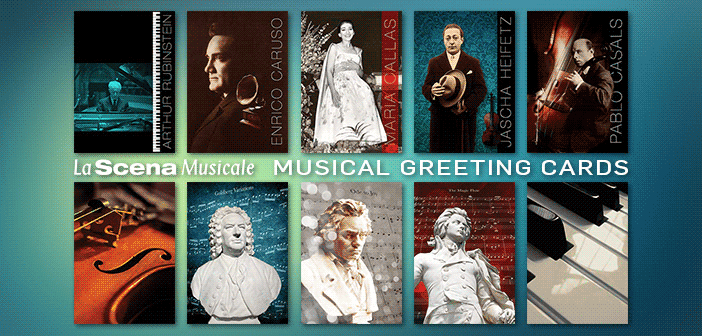 Struggling to break free of the past, the Salzburg Festival is poised to become truly contemporary with the millennium.
Sept. 1, 1999
Salzburg, Austria
The 1999 Salzburg Festival wound down last week with plenty of soul searching on stage and off. Barely had the dust settled on the July scandal of Festival artistic director Gerard Mortier accusing Austrian President Thomas Klestil of meddling, when local authorities banned under-16s from 'Schlachten! (Battles!)', a Shakespeare-inspired theater piece with full-frontal nudity. This summer Mortier caused a scandal by calling his enemies the Viennese critics fascists. In America these scandals would probably result in a resignation or lawsuit. In Austria, they seem to fulfil a basic psychological need to squabble, kiss and make up on a daily basis.
But after almost a decade in office, the festival's dynamic and controversial boss has announced that 2001 will be his last season. Mortier was brought to Salzburg in 1992 to sweep away the cobwebs of the stodgy, plutocratic Karajan era. In the last eight years he has radically updated the artistic profile of the festival, bringing in baroque specialists like Nikolaus Harnoncourt, young conductors like Esa Pekka Salonen and Sir Simon Rattle, provocative directors like Peter Sellars and Robert Wilson, and foreign orchestras like the Los Angeles Philharmonic. Along the way about 20 percent of the old Karajan audience has been replaced by new faces. But box office has steadily increased and the Salzbourgoisie who feared that Mortier would kill the economy are laughing all the way to the bank.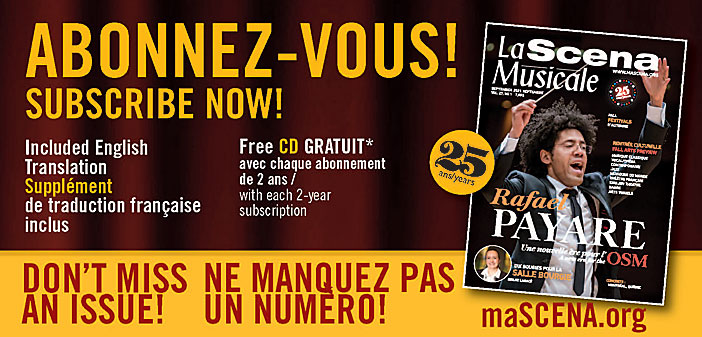 If the Mortier Era has been an unexpected financial success, the artistic report is mixed. Mortier cut his teeth at Brussels' Theatre de la Monnaie in the 80's, where he acquired a taste for the eclectic, postmodern and heavily theoretical stagings of Brook, Sellars, Wilson, Wernicke and other penseurs. Mortier remains loyal to his colleagues, but yesterday's shock of the new has become today's soporific. Salzburg is now something of an elephant's graveyard for costly productions by introspective regisseurs who give nary a thought to voices and acting.
As a textbook example of Directoritis, take this year's new Don Giovanni by Luca Ronconi and Margherita Palli, a chicly gorgeous postmodern production overlaid with a few smart ideas and countless silly ones. Conducting by Lorin Maazel was slack, direction non-existent, and singing by a galaxy of stars was ho-hum.
A promising-on-paper revival of Verdi's Don Carlo was smothered by set designer Herbert Wernicke's jungle of huge post-modern collonades pierced by thirty-foot Arp-like brass needles. It was an architect's wet dream, but a nightmare for the singers, who had difficulty finding their marks since the same abstract sets represented gardens, church, and cloister. Tenor Sergei Larin's pipsqueak voice neutered the title role, and geeky looking Anatoli Kotscherga was miscast as a Grand Inquisitor. Only the Elisabetta of soprano Marina Mescheriakova (familiar to COC audiences as Verdi's Luisa) and the Eboli of Russian mezzo Olga Borodina managed to project personality across the vast football field of the Festpielhaus stage.
A much-anticipated revival of Alban Berg's macabre expressionist opera Lulu by Peter Mussbach was visually stunning but dramatically inert. The singers, including Deutsche Grammophon poster girl Christine Schäfer, acted like neo-expressionist zombies.
The Salzburg opera season was saved by two brilliant new productions: Ferrucio Busoni's Doktor Faust and Hector Berlioz's La Damnation de Faust. Busoni's unfamiliar but worthy work was a co-production with the Metropolitan Opera where it will land (but without the great Chris Merritt) in 2001. Peter Mussbach did his best to ignore Busoni's wonderful stage directions, including the symbolic rebirth of Faust's dead child. The sets were beautiful but unrelated to the opera. Fortunately a great cast including American baritone Thomas Hampson and tenor Chris Merritt vigorously defended the music against Mussbach's notions. The wonderful Japanese American conductor Kent Nagano, who just recorded this opera for Erato, led the Vienna Philharmonic with intelligence and passion.
Berlioz's La Damnation de Faust, more oratorio than opera, is a devilishly tricky work to stage. In order to keep audience attention riveted during the many long but sublime choruses, Alex Olle and Carlos Padrissa of the Catalan avant-garde theatre troupe La Fura del Baus made Hell into an atomic power plant, with the extras all dressed in white safety suits. The opera opened with the chorus staring at an eclipse through safety glasses. Only Faust stares at the sun without protection, then stumbles (blinded or enlightened?) into his Mephistophelean nightmare.
Action was centered around a huge fifty-foot high plastic cylinder with translucent walls which was transformed by the magic of holograms into a fiery furnace and an alembic to distill human souls. The cylinder was filled with everyday objects – bikes, cars, babies, books, flowers, animals, cds, – which were boiled down into a red pulp which coalesced into a human being – Faust himself. Later the same cylinder becomes an inferno of gently falling, roasting souls. It was one of the most technologically seamless, visually convincing and poetically touching coups de theatre I've ever seen. The good news is that it was videotaped for release on DVD by Arthaus.
Mephistopheles (sung heartily by African-American baritone Willard White) was the chief engineer of this diabolical processing plant. American lyric tenor Paul Groves was a sweet-toned Faust. The locally worshipped but vocally uneven Bulgarian mezzo Vesselina Kasarova was Marguerite.
On another evening in a converted salt factory, La Fura del Baus staged a wild 90-minute cyberspace adaptation of Goethe's Faust, in which the necromancer-cum-hacker gets sucked through the looking glass / computer screen into a virtual world, half The Matrix, half Almodovar. This piece, the Berlioz, and Simon MacBurney/Theatre de Complicité's new play Mnemonic, which reconstructed the life of the Bronze Age iceman who was discovered in an alpine glacier not far from Salzburg, were the highlights of Salzburg 1999.
At a press conference last week Mortier announced that the 2000 and 20001 festivals will feature only new productions. The 2000 theme will be Troy and Love. The shows: Gluck's Iphigenie en Tauride, Mozart's Idomeneo and Cosi fan tutte, Wagner's Tristan und Isolde, Offenbach's La Belle Helene, a new commission by Kaija Saariaho staged by Peter Sellars, and Berlioz's massive 5 hour epic Les Troyens.
The enormous outlay is a financial gamble Mortier justifies by this year's strong financial showing (takings were 294 million Austrian schillings, up 11 million over last year, and the third highest total in festival history).
Say what you like about him, Mortier has guts and you can't blame him for wanting to go out with a bang.
The Salzburg Festival ticket office: P.O. Box A5020, Salzburg, Austria. Tel. 011-43-662-80 45 579; Fax: 011-43-662 80 45 760; E-mail: [email protected]