Advertisement / Publicité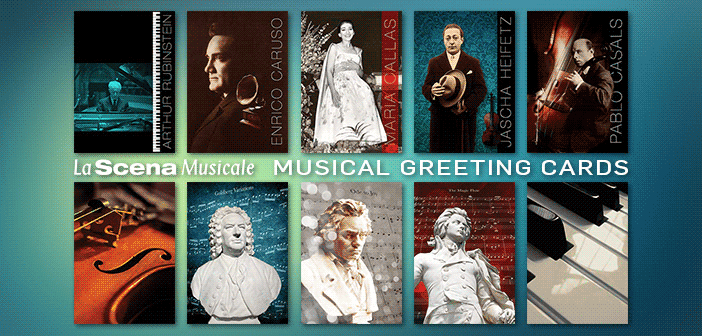 Montreux-Vevey International Music Festival 1999
Montreux, Switzerland
One of Europe's best kept classical music secrets is the Montreux-Vevey International Music Festival (MVIMF) in Switzerland, a 19 day celebration that presents top notch artists in a town of unequalled charm.
Bathed in the balmy microclimate between the vine-covered mountains and the calm blue waters of Lac Leman (Lake Geneva), the sleepy resort of Montreux is gorgeous and restful. Along the 11 km Quai des Fleurs, wealthy widows walk their Yorkies and tourists feed the swans in the shade of a thousand blooming subtropical plants. The pace is of yesteryear, as paddleboat steamers chug around the lake and tea is served on the terrace of the Montreux Palace Hotel, where Vladimir Nabokov spent his declining years – and the royalties from Lolita. Tax reasons aside, its easy to see why this genteel corner of Switzerland attracted artists as diverse as Noel Coward, Charlie Chaplin, and Freddy Mercury, who is commemorated by a life size bronze statue touchingly inscribed, 'Lover of Life, Singer of Songs.'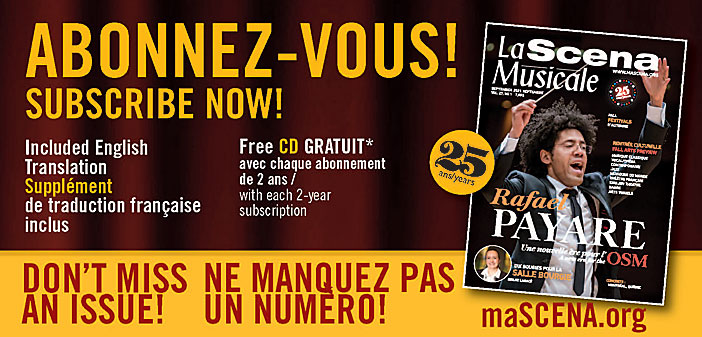 If music is in the air all summer long, credit goes in large part to the MVIMF, now in its 54th year, but essentially a brand new event under the artistic directorship of the French impresario Christian Chorier, who also runs the Theatre de Poissy near Paris.
When Chorier came on board in 1996 the MVIMF was losing the race against its traditional competitor, the Lucerne International Music Festival, an event with thrice the budget and number of events. Last year Lucerne sold 80,000 tickets, Montreux about 13,000. Chorier decided to create a new niche by phasing out expensive modern symphony orchestras and phasing in a combination of early music and vocal music, which he felt were not well-represented at any other Swiss festival.
This year's roster includes many of Europe's leading period instrument ensembles (the Orchestre Revolutionnaire et Romantique under Sir John Eliot Gardiner, the Berlin Akademie fur Alte Musik, the Orchestra of the Age of Enlightenment under Sir Andrew Davis, etc.) and instrumentalists like Jos van Immerseel, Ronald Brautigam and Canadian violinist James Ehnes.
To judge by the concerts I attended, the formula is a brilliant artistic success. Marc Minkowksi and the Musiciens du Louvre-Grenoble were as exciting in life as on their Deutsche Grammophon recordings. Korean nightingale Sumi Jo gave a solo recital with pianist Vincenzo Scalera that brought tears to the eyes of festival patron Dame Joan Sutherland, who rushed onstage to embrace the petite Asian singer. These exciting events, which would have sold out in Paris or New York, played to barely 400 people though tickets were as low as $12.
The modern, 1600-seat Stravinsky Auditorium was full for Frans Bruggen's Orchestra of the Eighteenth Century, which played Beethoven's Symphonies No. 1 and No. 3. Full houses applauded René Jacobs's authentically original version of Mozart's Cosi fan tutte, performed with almost the same forces as on his recent harmonia mundi recording.
At the nearby Chateau de Chillon, violinist Andrew Manze, cellist Jaap ter Linden and harpsichordist Richard Egarr played trio sonatas by Bach, Rebel, and Handel by candlelight under the coffered ceilings of the castle's medieval banquet hall. Given the romantic, atmospheric settings, the fine programming, and the reasonable prices, the Montreux Festival deserves to become a stop on every music loving tourist's itinerary.
 
The Montreux-Vevey International Music Festival ends with a concert of Paganini Caprices by Canadian violinist James Ehnes on Sept. 12 and the finalists of the Clara Haskil Piano Competition on Sept. 13.
Office: Rue du Theatre 5, Case postale 353, CH-1820, Montreux 2, Switzerland. Tel. 41 21 966 80 25. Fax: 41 21 961 10 12.