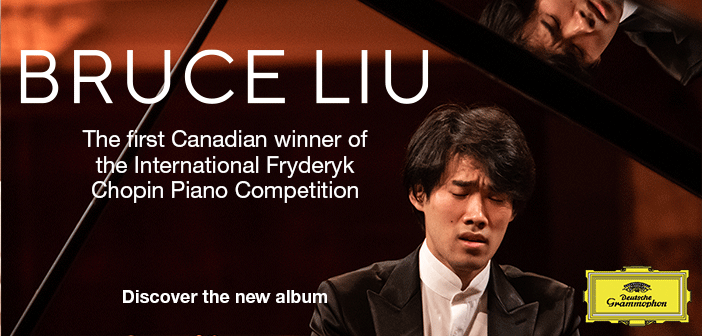 Montreal Symphony Orchestra
Carnegie Hall
Saturday, Oct. 21, 2000
by Philip Anson / October 25, 2000
On the Aisle
The Montreal Symphony Orchestra (MSO) under artistic director Charles Dutoit opened their annual Carnegie Hall weekend on Saturday night, presenting one choral work and one piano concerto — a mix of the formats which have wowed the MSO's New York audiences in previous seasons. To recap: the orchestra's 1997 and 1998 Carnegie Hall concerts with legendary Argentinean pianist Martha Argerich (playing concertos by Bartok and Prokofiev) were some of the New York season's hottest tickets. Last year, the MSO performed concert versions of two operas with massive choirs: Luigi Dallapiccola's Il Prigioniero (The Prisoner), and Karol Szymanowski's Krol Roger (King Roger). Critics agreed the venture was a brilliant success.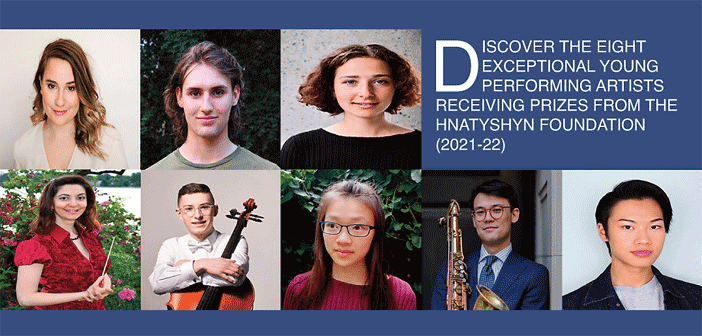 This year the MSO trotted out two warhorses: Ravel's Piano Concerto for the Left Hand and Carl Orff 's Carmina Burana. These favourites should have been sure-fire box office and critical hits. After all, the MSO has these works firmly in its repertoire, having recorded both of them, and played them in concert many times. Yet against all odds, the performances were sloppy and routine. After an unbroken three-year winning streak, the MSO proved human, all too human.
Strange also that there were so many empty seats in Carnegie Hall for Orff's popular Carmina Burana. Perhaps Orff's alleged Nazi leanings discouraged some of New York's Jewish concert-goers. A quick look around the hall suggested that many in the audience were Québécois and Canadian — one noted Quebec premiere Lucien Bouchard, Hydro Quebec boss, and folk singer Robert Charlebois. The chic American socialites and enthusiastic Juilliard students, who packed the hall for Argerich and the MSO in previous years, were absent.
The MSO played the Orff tolerably well, despite only about 15 mminutes of rehearsal (according to the Montreal Gazette) with some lovely woodwind and trumpet solos, but tempos and dynamics were stiff, predictable, and boring. Insufficient contrast made every section drag, except the ones taken at a breakneck pace. The MSO Chorus enunciated the Latin and Old German text with a prissiness that verged on parody, chopping every phrase into syllables. There was no sense of the lusty, homey, lived in essence of the piece.
Tenor Stanford Olson deployed a good, steady, high voice, but his roast swan routine failed to get a laugh, though Dutoit urgently signalled for more ham from this swan by desperately tugging his lapel. Soprano Nancy Allen Lundy was a soubrettish cipher until she nailed a laserlike high D in Dulcissime. But her " In trutina mentis dubia" was bland. Where is Sumi Jo when you need her?
Only baritone Mark Oswald, on his night off from rehearsing Schaunard in the Met's La Bohème, gave full satisfaction. He deployed a rich, large, expressive voice and radiated charm — a real Verdi baritone in the making.
The MSO sizzled and sputtered appropriately as it warmed up with Stravinsky's brief Fireworks, Op. 4 (1908).
French pianist Jean-Yves Thibaudet walked through the Ravel. The usually flamboyant musician was sartorially subdued: his formerly blond hair is now brown, his gaudy vests have yielded to simple black and white evening wear, and his trademark red socks were nowhere to be seen. As if to signal a new seriousness, Thibaudet played with unexpected timidity. Ravel's wickedly charming concerto was written in 1929-30 for the Austrian concert pianist Paul Wittgenstein, who lost his right arm in World War I. It offers every opportunity to show off, with passages of Debussian phosphorescence, perky Chinoiserie, a dollop of jazz, and brainy Brittenesque rigor. Yet Thibaudet played with more diligence than fantasy, and more grace than emotion. He dutifully punched out the notes, scampered across the chords, and thumbed the glissandos. Yet it all seemed inexplicably numb and casual.
Programming the Ravel at all was odd since the MSO had prepared and performed Leonard Bernstein's Chichester Psalms along with the Carmina Burana in Montreal in late September. Considering that the tenth anniversary of Bernstein's death falls on Oct. 31, and that the male alto soloist Daniel Taylor (soloist in the Montreal Psalms) was in New York rehearsing at the City Opera, the decision to replace Bernstein's sublime Psalms with routine Ravel seems perverse.
Copyright by Philip Anson (Questions or comments? [email protected]).