Maazel's 70th Birthday Concert at Carnegie Hall
by Philip Anson / November 6, 2000
On the Aisle
Maestro Lorin Maazel dropped in at Carnegie Hall on Nov. 6 to perform a 70th birthday concert with the Bavarian Radio Symphony Orchestra (BRSO), of which he has been music director since 1993. The evening's purpose was clearly to showcase Maazel's considerable abilities as a composer, arranger, violinist, and conductor. Unlike Isaac Stern, another birthday boy recently feted at Carnegie Hall, Maazel was not content to be passively honored. He actively demonstrated he is still a player, in every sense of the word.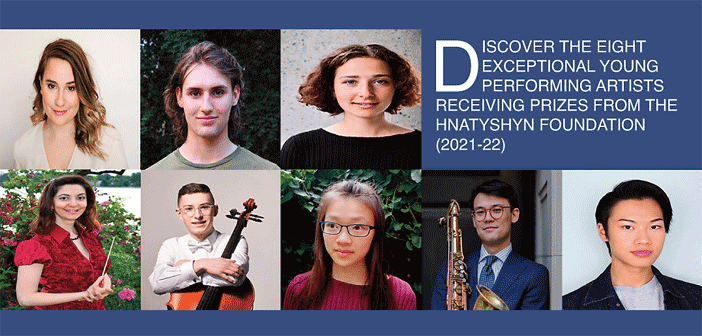 Since Maazel has become famous as the conductor of the Vienna New Year concerts through TV broadcasts, it is easy to forget that he started his career as a violinist. For the current concert, he gave us ample proof that his superb 1722 "ex-Artot" Stradivarius has not been gathering dust. He played this fine, sweet instrument in three works. Bartok's Portrait No. 1, from Two Portraits, Op. 5 (1907-1911) is a pretty, wistful fragment of an aborted violin concerto, depicting the "ideal" side of the composer's beloved Stefi Geyer. Maazel dispatched this fairly easy work with pleasing tone and discreet emotion (the New York Times called it "[playing]with fluency though not much flair"). The same was true of Fritz Kreisler's Gypsy Capriccio, in Maazel's own 1996 orchestration. This is a work Maazel can play until he retires, since it is not terribly taxing. The violin part is not Kreisler's most difficult, and Maazel coasted through it.
Maazel also gave the United States premiere of his own Music for Violin and Orchestra, Op. 12 (1996) — a full-fledged violin concerto in all but name, dominated by the solo violin part. It calls for a large orchestra with exotic instrumentation (slide flutes, odd percussion, and a Hungarian cembal d'amour). The work is loosely structured, defiantly contemporary, and somewhat reminiscent of Richard Strauss and Penderecki. The solo violin part is quite knotty and challenging, though without charm. The work meandered into byways of introspection and experimentation which were difficult to follow. It all seemed rather earnest and laboursome without much payoff.
After the intermission Maazel conducted Mahler's Symphony No. 1. I firmly disagreed with the New York Times's dismissive review. Mr. Oestreich opined that "the performance was basically fast and perfunctory ." On the contrary, the BRSO proved itself a crack ensemble, as powerful and sleek as a shiny new Mercedes Benz — definitely a step above the North German Radio Symphony Orchestra (NDRSO) heard at Carnegie Hall last month.
Mahler's Symphony No. 1 is too well-known for any orchestra to bluff its way through. The BRSO mastered all of Mahler's sonic effects and played with a secure, pure tone. The wind and brass soloists and sections sounded clean, shining, and pungent. For Mahler lovers, there were impressive stretches of sheer brilliant sound, though the truly human touch was somehow lost in the impressive machinery. To use a physical comparison, the sound was more muscular than graceful, and the interpretation more like gymnastics than ballet. There was no emotional catharsis — and Mahler's without emotion cannot be deemed a success. It was a frustrating experience, since Maazel lined up all the elements of a potentially superb performance. They just didn't gel. The encore — a suite from Der Rosenkavalier — was intense, lush, shamelessly overplayed, and frankly enjoyable.
My previous exposure to Maazel suggested to me that he was a rather specious and brainless showman. His extrovert stage manner seemed like a tasteless Leonard Bernstein imitation, without the results to justify such sacrilege. Now I can see that Maazel's willingness to take risks, to put it all on the line, in search of the grand effect, can pay off. This concert suggested that though Maazel doesn't always score a bull's eye, it is well worth hearing him try. His version of Richard Wagner's Ring "without Words" at the New York Philharmonic this month should prove interesting.