Advertisement / Publicité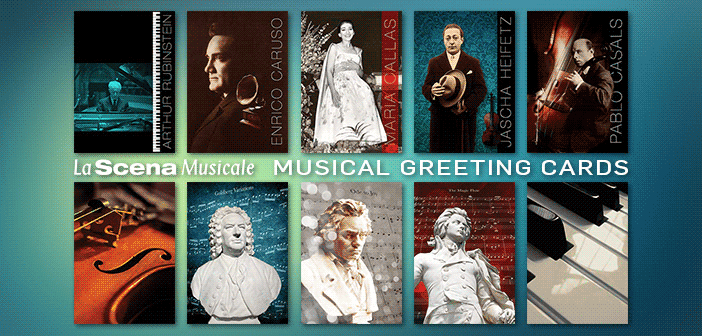 Lucerne International Festival of Music: Berlin Philharmonic
Lucerne Switzerland
(heard Aug. 31, 1999)
An almost tropical sun shines on Lucerne, Switzerland, now in the middle of its 61st annual International Music Festival. The quaint city, with its 200-year old wooden bridges spanning the swiftly flowing River Reuss, usually plays second fiddle to Zurich. But with all of Europe's top orchestras – including the Berlin Philharmonic, the Vienna Philharmonic, and the Concertgebouw Orchestra – stopping in this month, Lucerne takes back seat to no one in Switzerland.
The 4-week, 71-event Festival has a US $10 million budget and sold some 80,000 tickets last year. Modern music is not neglected : there are two cutting edge composers in residence, the Azerbaidjani Frangis Ali-sade and the Georgian Giya Kancheli. Even patriotism has a place: the festival will present a new composition for that underrated Swiss instrument the alphorn, performed by the Swiss Contemporary Alphorn Players.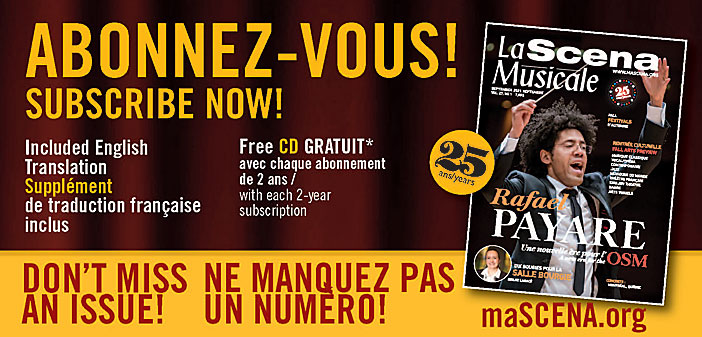 The Festival revolves around French architect Jean Nouvel's high tech, blue glass and metal lakeside Art and Congress Center, dubbed the second best classical music venue in the world (after Vienna's Musikverein) when it was inaugurated one year ago.
The main concert hall, where visiting orchestras perform, is a space age, 1840-seat facility designed by sound engineering wizards Artec Consultants, Inc. It features a suspended acoustical canopy, perforated wall tiles and a 7000 cubic meter reverberation chamber around the periphery.
My only chance to evaluate the new hall was during a performance of Mahler's Symphony No. 9 played by the Berlin Philharmonic Orchestra (BPO) under Claudio Abbado. For this concert the acoustic side panels were all opened like wings. One immediately noticed that the softest notes of each instrument were as clear and audible as the whole orchestra playing together. It was hard to accept the fact that one whispering oboe could have exactly the same dynamic impact as a 60-piece ensemble. Aside from this almost unnatural high fidelity, the hall was not particularly grateful, neither warming or smoothing the music. Listening became a cold and intellectual experience, as if the music was piped directly to the brain's rational neurons, bypassing the pleasure centre. I have no doubt that this hall delivers the most faithful possible reproduction of the music, but it is doubtful whether acoustical honesty is really the best policy. Under these conditions, the BPO's loud and fast performance of Mahler's Ninth Symphony was a bore.
By contrast, a Festival concert of Pergolesi's Stabat Mater by German countertenor Andreas Scholl and his soprano sister Elisabeth in Lucerne's gaudily decorated 17th-century Jesuit Church, was impaired by the venue's blurry acoustics. It was impossible to tell how well the Freiburg Baroque Orchestra played, but Scholl's clean, strong alto voice carried well, confirming that he is obviously the most reliable, if not the most colorful, countertenor on the market.
The Lucerne Festival ends Sept. 11. Tel. 41 41 226 44 00. Fax: 41 41 226 44 60.