Jane Eaglen in Recital: Art Versus Craft
by Philip Anson / November 29, 2000
On the Aisle
Jane Eaglen in Recital : Art Versus Craft
Alice Tully Hall
Lincoln Center
New York, NY
Nov. 29, 2000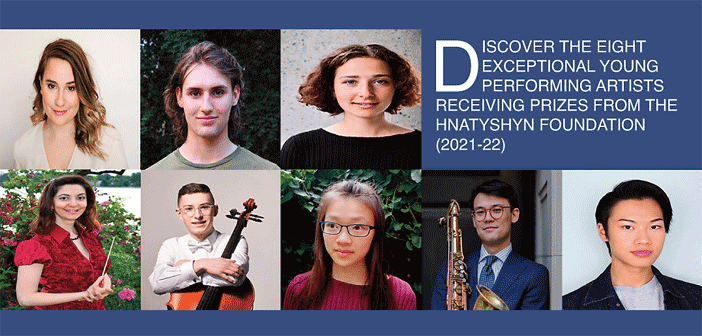 British soprano Jane Eaglen made her belated New York recital debut on Nov. 29, 2000, at Lincoln Center as part of the Art of Song Series. New York audiences know Eaglen well from her recent appearances as Turandot and Isolde at the Metropolitan Opera, but her local recital debut has been cancelled and rescheduled several times. In general, Eaglen is skittish about giving recitals. Her only warmup for New York was an Oct. 3, 2000, recital with identical material at the Royal Northern College of Music in manchester, England (and that was her only Uk recital this year). As a result, anticipation was high and Alice Tully Hall was packed. The generous program was a comprehensive sampler of song repertoire from Bellini to Berg. Unfortunately the variety of genres was not matched by variety of interpretation.
The concert opened with one of Schubert's Italian songs and three Lieder, basically a warm up set that showed little color or dramatic engagement.
Four ariettas by Bellini, including the ever-popular "Vaga luna", were not much more interesting. They weren't bad, just undeveloped. Numerous technical flaws – a hitch in the passagio, poor legato, etc. – had a distressing cumulative effect. Alban Berg's Seven Early Songs were well suited to Eaglen's edgy, two-dimensional voice, but she brought nothing personal to them. Even an easy, sentimental gem like "Im Zimmer" fell flat.
After the intermission, Eaglen returned, having changed from a brown gown covered with a glittery copper wrap, to a red dress with a red velvet vest. The costume change didn't inspire any alteration in her singing style. Four Lieder by Richard Strauss, including the masterpieces Zeugnung and Allerseelen, were unexpectely prosaic. On the other hand, the four Henri Duparc songs were the most successful of the evening. Eaglen stayed within the comfortable confines of her pleasant middle voice. Her French diction was very good, and (at last) she sounded like a woman connected to her material. Four British pastoral songs (of the so-called cow pat school) by Quilter, Vaughan Williams, Gurney, and Bridge amounted to little more than a bland act of patriotism. Eaglen's two Wagner encores, Dich teure Halle and Du bist der lenz, gave us something to chew on and almost made up for earlier boredom. Pianist Philip Thomas gave drab, routine accompaniment, with stolid, unvarying tempi.
Eaglen's voice is a very marketable opera asset, mainly in the roles of Turandot, Brunnhilde, and Isolde. She is obviously a nice person who genuinely tries her best. One felt sympathetic toward her, and she seemed touchingly grateful to the wildly enthusiastic audience. But like many great opera singers, Eaglen has difficulty adjusting her hefty voice to the nuances of son. Her disappointing Sony recordings have prepared us for this, so it comes as no surprise. She is not yet in the same category as brilliant recitalists like Jose van Dam, Barbara Bonney, and Matthias Goerne, who have all appeared in the same Great Perfomers recital series.
Program
Schubert Vedi quanto adoro
Gretchen am Spinnrade
Die Liebe hat gelogen
Auf dem Wasser zu singen
Bellini Ma rendi pur contento
Dolente immagine di Fille mia
Vaga luna, che inargenti
Per pieta, bell idol mia
Berg Seven Early Songs
Strauss Zueignung
Allerseelen
Heimliche Aufforderung
Cacilie
Duparc L'invitation au voyage
Au pays ou se fait la guerre
Chanson triste
Phidyle
Quilter Love's Philosophy
Vaughan Williams Silent Noon
Gurney Sleep
Bridge Love went a riding