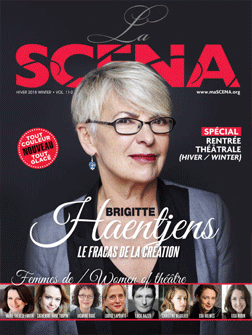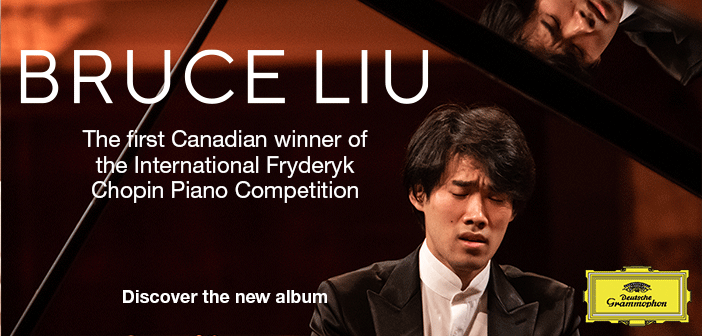 This page is also available in / Cette page est également disponible en:

Francais (French)
Canadian baritone Gerald Finley received his formative musical training in Ottawa, Ontario. Like singers Daniel Taylor, Kevin Reeves, and David Thompson, Finley obtained his introduction to choral music from Brian Law, choir director of St. Matthew's Church in Ottawa. After Finley's voice broke, he continued to sing in the Ontario Youth Choir, several local choirs, and the NAC Opera Chorus, where he got his first taste of opera.
Though Finley intended to study science, he auditioned in 1978 for David Wilcox, former director of London's Royal Conservatory of Music (RCM). Finley was accepted in 1979 and completed a final year of music school at Ottawa University before he left for England, where he now lives with his wife and two young sons.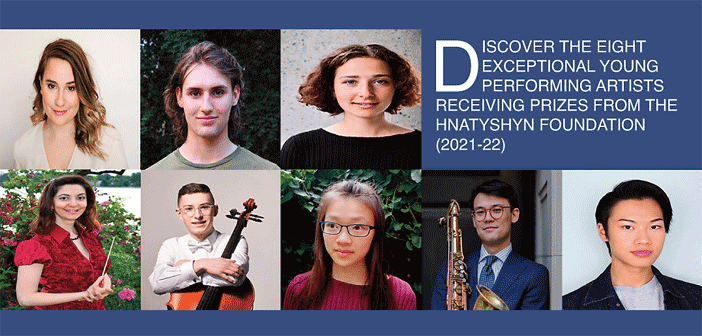 Finley found the RCM system ideal because students could perform on weekends with professional choirs and orchestras. "One day I'd be singing close harmony and Elizabethan madrigals at the Lord Mayor's Supper in the Guildhall, the next in a small opera chorus in the country. I can't imagine a better way to learn the profession." After the RCM, Finley sang with the Cambridge Singers during three years at the university, where he also studied French, Italian, and theology.
In 1986 Finley gave up his other choral work to join the Glyndebourne Opera chorus. Then as now, Glyndebourne's year was divided into the summer festival season, where Finley did chorus work and understudy roles, and the winter tour, where he sang the roles he had previously understudied. In 1988 he took on bit parts, as a sunglass vendor in Carmen or as Flora's servant in La Traviata. Meanwhile Glyndebourne paid his tuition at London's National Opera Studio, a private training institute. In 1989 Finley enjoyed a magical year. He was hired to sing Papageno in The Magic Flute, Finley's first big role and his professional debut in German. Soon after, he married English mezzo Louise Winter.
In 1994 Finley was given the honour of singing Figaro at the opening of Glyndebourne's new opera house. Nonetheless Papageno remained Finley's vehicle to international renown. In 1995 John Eliot Gardiner invited Finley to tour Europe with his Flute (recorded on DG Archiv). During that tour Metropolitan Opera administrator Jonathan Friend heard Finley and offered him his New York debut.
Lieder have also been important to Finley from the beginning of his career. His recent CBC disc Songs of Travel reveals a sensitive and experienced interpreter of art song. Finley loves lieder because they are challenging and have unlimited potential for refinement. "Lieder require superb technique, a huge resource of colour and depth of understanding. I learned so much from hearing Fischer-Dieskau, Prey and Schreier, who all had a marvellous span of colour, dynamics and intensity. I began by singing Wolf's very characterful songs. I sang my first Winterreise five years ago and I've done it a dozen times since then. I regard it as a dramatic piece, and I am a dramatic performer. I'm not one to invest Winterreise with delicate poetic inflections. My life experience is still naïve and raw, and that's how I sing it."
Finley regards the recent spate of lieder recordings by very young singers with bemusement. "Lieder interpreters get better with age. Older singers with a lifetime of experience interest me most. When singers reconstruct or deconstruct Schubert and perform new versions, that certainly adds a reason to listen to their recordings. In some cases it is the only reason. I suppose whatever attracts new audiences to classical music is good. After all, we are in the entertainment business."
Finley considers English song as difficult to perform as German lieder. "The English language is not easy to sing. If you are a native English speaker you have to overcome many habits of spoken English — stress, vocal production, and vowel formation. Spoken habits don't work for singing. You have to get the unique English flavour of our diphthong-rich language, the 'ings', the deep 'l's, 'd' and 'g' and so on, without corrupting the voice. This is achieved through modification and delay. But if you sing English the same way you learned to sing French or Italian, people will have the feeling it would have sounded better in French or Italian."
Does Finley feel threatened by the spate of excellent young German baritones such as Holzmair, Goerne, and Quasthoff? "Not really. There have always been many good German baritones. I am not German but I have excellent coaches in German diction. I have encountered resistance to me as an anglophone singing German roles. John Eliot Gardiner got several expert opinions on my German diction before I was asked to record Papageno."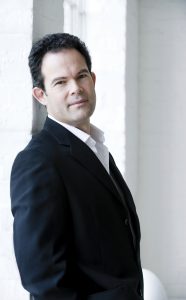 The Mozart baritone roles continue to be Finley's bread and butter. He has done Guglielmo, Papageno and Masetto — and Don Giovanni awaits. He enjoys Benjamin Britten and wants to sing Billy Budd. He sang the Count and Olivier in Strauss' Capriccio; he is keen on the Barber in Die Schweigsame Frau and perhaps Jochanaan. He dreams of singing Onegin, a perfect lyric middle baritone role for him.
Finley has appeared on several Deutsche Grammophon recordings through his work with John Eliot Gardiner. Future recording projects include Vaughan Williams' Pilgrim's Progress for Chandos, a shared disc (with Canadian tenor Michael Schade) in Hyperion's Schubert series, and a French melodies album for CBC Records to be recorded in June 1998.
Finley's future engagements include Figaro, Papageno and Sharpless at the Opéra de Paris and Figaro at Covent Garden. The Met has offered him Papageno again in 1999 and Marcello in 2000. In December 1998, Finley will sing Mr. Fox in San Francisco's world premiere of Tobias Picker's Fantastic Mr. Fox. Finley is particularly excited about a new production of The Magic Flute at the Lyric Opera of Chicago in 2002. Finley has no opera scheduled in Canada. "It is unfortunate," he says, "but Canadian opera houses don't ask far enough in advance and then they often want you to sing for less than usual."
Originally published on May 1st, 1998 in La Scena ­Musicale, May 1998
This page is also available in / Cette page est également disponible en:

Francais (French)