Puccini : Madama Butterfly
Metropolitan Opera
Marcello Viotto, conductor
New York. Jan. 29, 2000. The Metropolitan Opera presents seven shows per week. New productions usually get the glory, but revivals of standard repertory pay the rent – and can offer some unexpected surprises, both good and bad.
The Met's current revival of Puccini's Madama Butterfly opened in January with several house debuts (Swiss-Italian conductor Marcello Viotti, French soprano Sylvie Valayre as Butterfly, American baritone Richard Hobson as Yamadori, American mezzo Maria Zifchak as Kate). The estimable critic Martin Bernnheimer raved in the Financial Times about the "revelations" provided by French soprano Sylvie Valayre as Cio-Cio San and Russian baritone Vladimir Galouzine as Pinkerton. But these two principals changed thrice over the 2 month run. If you didn't check the cast lists, chances are you would miss the singers Bernheimer praised.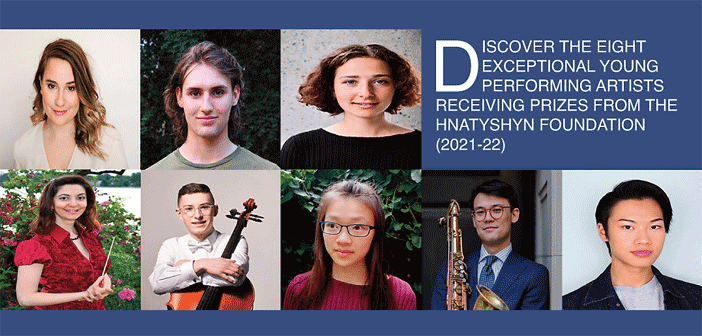 The night I went (Jan. 29) was instructively disappointing. Instead of Valayre I heard American soprano Cynthia Lawrence's one night stand as Butterfly. Lawrence is best known as one of the Three Sopranos and as Pavarotti's warm-up act at his arena concerts, but she can also be a very fine singing actress – witness her recent Mourning Becomes Electra in Chicago, and Von Heute auf Morgen at the the Berlin Staatsoper. But as the frail Japanese 15 year old Butterfly she was somewhat miscast.
Physically, one is accustomed to all shapes and sizes of Butterfly. Lawrence was a healthy, buxom geisha bursting out of her kimono. The California native's sunny personality hardly fitted Puccini's tragically jilted child bride. She actually smiled at Suzuki during "Un bel di" like they were a sister act. When she let her hair down before the suicide she looked more pathetic than pitiful.
Lawrence's voice matched her ample physique. She has a huge dramatic soprano verging on spinto which would suit a role such as Lady MacBeth better than Butterfly. She seemed incapable of floating a phrase or spinning a high pianissimo. When she did try (end of Act I, end of Act II flower duet offstage, Act III on "Non piu mai"), she squawked. She also briefly forgot her lines in "Il segio mi destino".
American tenor Paul Charles Clarke was also pulling a one-nighter between two Russian tenors, Galouzine and Sergei Larin. Clarke is a serviceable house tenor (like Jerry Hadley, Neil Shicoff, et al) with modest power, adequate high notes but an unpleasant uvular-palatal timbre. Pinkerton is supposed to be the Ugly American, but Clarke came off asmerely a two-dimensional dork. He stood taller than Butterfly but she seemed the stronger personality and looked like she could have given him a sound beating.
When Pinkerton fails to dominate Butterfly, it is hard to believe that he exploited her as a hapless victim. If the opera doesn't evoke either outraged concern for Butterfly, or hatred of Pinkerton, it falls apart. Both protaganists left us indifferent. Even the usually dynamic Brit baritone Sir Thomas Allen as Sharpless, though a commanding presence, seemed fatigued.
Movement was awkward, and the lack of rehearsals didn't help. Everyone clambered around the bungalow centered in the middle of the stage. At the command to kneel ("Tutti giu"), the extras only bowed slightly. Butterfly's little Tai Chi gestures, sawing the air with her flippers, looked silly rather than graceful. Tea was served (improbably) in a Western-style teapot. Debuting baritone Richard Hobson displayed a promisingly rich resonant baritone as Prince Yamadori, but he arrived without servants or retinue (even the Glimmerglass Opera gave him a rickshaw). The cyclorama effected a nice progression from day to dusk to starry night, but Pinkerton's white uniform was visibly reflected on the backdrop, giving the bizarre impression that he was walking across the sky.
Both Yamadori and the Imperial Commissary were African-American singers. Bravo for hiring persons of colour, but little attempt was made to make them look Japanese. In fact, no one in the cast looked convincingly Asian. Has imposing ethnicity become politically incorrect? The Met's female chorus had a strident top range, which robbed Butterfly's entrance of magic (time to retire a few of the old gals?). The Humming Chorus's syncopated rhythms sounded more like a Gospel revival than a lullaby.
The Met Orchestra played competently. Perhaps the first desk players took the night off. Conductor Marcello Viotti gesticulated dramatically but failed to rouse the band from their stupor. The house was packed with a Saturday night subscription audience who payed increased weekend prices (10-20% above normal) for this below-average show.
Puccini's Madama Butterfly continues at the Metropolitan Opera through March 4 with a new cast of Michelle Crider, Wendy White and Sergei Larin. Info: www.metopera.org.
Copyright by Philip Anson (Questions or comments? [email protected]).