National Symphony Orchestra Debuts Danielpour's Controversial Voices of Remembrance
by Philip Anson / February 2, 2000
On the Aisle
Feb. 2, 2000. Carnegie Hall, New York. Leonard Slatkin, music director of Washington's National Symphony Orchestra (NSO) since 1996, is an active champion of new American music. On Jan. 13 at Washington's Kennedy Centre, he presented one of his most ambitious programs of new commissions to date : the world premieres of Michael Kamen's The New Moon in the Old Moon's Arms: A Millennium Symphony and Richard Danielpour's Voices of Remembrance (concerto for string quartet and orchestra).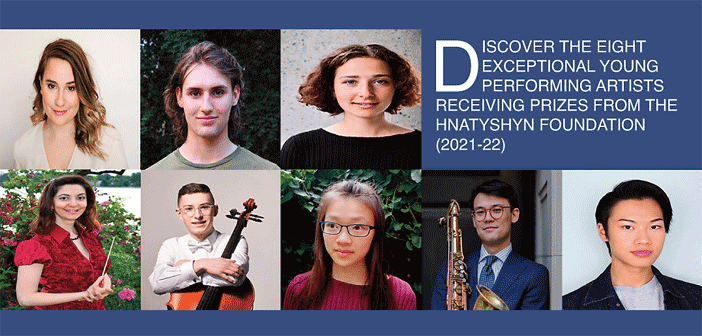 When the NSO came to Carnegie Hall on Jan. 25, Danielpour's concerto was still on the program but Kamen's symphony (which had been savagely panned by Philip Kennicott in the Washington Post) was replaced by Berlioz's Symphonie Fantastique. This was the concert I attended.
Press reaction to Danielpour's new work was mixed. Kennicott called Danielpour "one of our better composers" while faulting his works as "solid but forgettable, literate but not lasting." He described Voices of Remembrance as "pretty music, but pale when set beside other works that have taken 20th-century atrocities as their subject."
London's Financial Times also praised Danielpour as a "skilled,
respectable composer" but slammed Voices of Remembrance for crass literalism and lack of insight.
Anthony Tommasini at The New York Times found Danielpour's work "embarrassingly lofty" but praised its effective orchestration, richly chromatic harmonic language, and ruminative beauty.
It is hard to understand what all the fuss was about. Danielpour's Voices of Remembrance is a gentle and unpretetious 25 minute elegy scored for large orchestra and string quartet (in this case the masterful Guarneri Quartet). The work is dedicated to the assassinated figures John F. Kennedy, Robert Kennedy and Martin Luther King Jr. For Danielpour, these three deaths marked the end of American innocence and idealism. In his program notes, Danielpour even sides with conspiracy theorists, writing that "there has been on some level an attempt to withhold the truth about these murders."
Fortunately Danielpour's music is less melodramatic than his theorizing. Voices is scored for traditional instruments played in a familiar tonal idiom at reasonable dynamic levels. Except for one passage in which repeated hammer blows echo gun shots, the score never sinks to mimicry or cheap programmatic bathos. Sentiment is evoked, not extorted, as was the case with Disney's kitschy millennium symphonies, premiered by the New York Philharmonic in December.
Percussive allusions to Hail to the Chief, as well as offstage playing of the civil rights anthem "We Shall Overcome," were brief dabs of period colour that didn't harm the overall integrity of the work. The harp pizzicato finale was a touching depiction of resignation and closure. The audience was exceptionally quiet and attentive and warmly applauded the composer's solo bow.
The concert opened with Joan Tower's Tambor (1998) a loud, percussion-rich fifteen minute exercise in crescendos, clashing cymbals, and drum rolls reminiscent of an action movie soundtrack. The Washington Post gave Tambor "high marks for everything but its soul."
The low point of the concert turned out to be the traditional work, Berlioz's Symphonie Fantastique (coincidentally, almost 101 years to the day since it received its American premiere on this very same stage).
Having heard this complex symphony played many times by the Montreal Symphony under Charles Dutoit, I was disappointed by Slatkin's heavy-handed run through. Berlioz's music is a typically Gallic blend of emotion and intellect. Each phrase must be leavened with wit, grace, animal spirits, or courtly solemnity. Alas, the NSO sounded like they had no sense of Berlioz's playful psychology or the unique character of his filigree orchestration.
At the most basic level, instrumental tone was dull and pasty, more suitable for Brahms than Berlioz. The strings were not transparent, the woodwinds were not delicate, the brass did not ring brightly. The Waltz was earthbound and arhythmic, the March to the Gallows advanced with the vulgarity of an oompah band. The Country Scene was numbingly conducted at a snail's pace.
Subtitled "Episodes in an Artist's Life" and dedicated to Berlioz's lover Harriet Smithson, this symphony must be performed as if life and love depended on it. For Berlioz it did, but for Slatkin, it was merely sound and fury signifying nothing. 2000 Copyright Philip Anson.
Copyright by Philip Anson (Questions or comments? [email protected]).