Boston Symphony Orchestra: Corigliano's Symphony No. 2 ; Rachmaninov
Piano Concerto No. 2

Carnegie Hall

New York, NY

Dec. 7, 2000


The Boston Symphony Orchestra (BSO) gave the New York premiere of American
composer John Corigliano's Symphony No. 2 for String Orchestra at Carnegie
Hall on Dec. 6, 2000 (the world premiere took place in Boston on November
30).
The event was attended with considerable excitement, since the 60-something
composer is a familiar and respected figure in modern American music. To
recap, Corigliano's father was concertmaster of the New York Philharmonic.
He attended the best music schools and landed the most prestigious opera
commission of the '80s from the Metropolitan Opera. The result was the
entertaining historical pastiche The Ghosts of Versailles. Corigliano made
his mark on serious music with his Symphony No. 1 (1989), subtitled "Of
Rage and Remembrance,' in memory of his many friends killed by
AIDS. It was recorded on RCA/ BMG and became the most frequently
played American symphony written in the last 30 years. He also made a commercial
splash last year with the soundtrack for the film The Red Violin.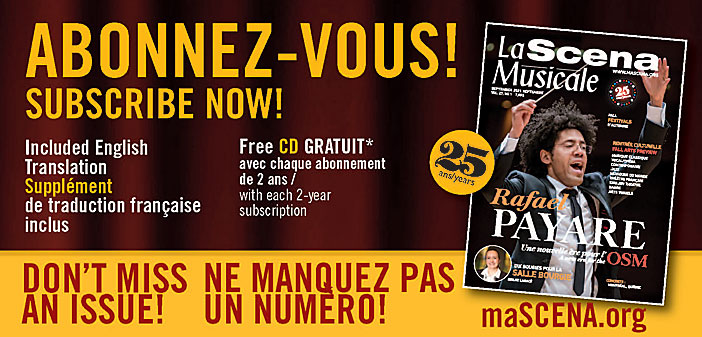 These are hard acts to follow, and Corigliano's Symphony No. 2 is indeed
a bit drab by comparison. Perhaps the occasion was not sufficiently inspirational.
In the past, Corigliano has tended to write profound music to commemorate
tragic loss. But the Symphony No. 2 was commissioned by the BSO to
celebrate their centenary (yawn). This rather routine stimulus elicited
an academic response, what might be called "occasional
music" — a professional and dutiful score that lacks a unified narrative
or message. Corigliano's earlier compositions prove that when
he has something to say, he knows how to say it. But as Newsday critic
Justin Davidson wrote, the new piece sounds "cramped and foursquare
.. and still uncooked."



Corigliano's new five movement symphony is based on his 1995 string
quartet, which was written as a 'farewell' piece for the disbanding
Cleveland Quartet. Corigliano expanded and orchestrated the quartet into
a series of style exercises (the movements are titled Prelude, Scherzo,
Nocturne, Fugue, and Postlude). The reworking is thoroughly professional,
but like a snapshot blown up too large, it is faint and unfocused.
The carefully developed fugue and counterpoint remind one of
Corigliano's day job as a music professor at the City University of New
York (indeed, he is featured on that school's advertising posters in the
NY subway system). The music is redolent of the classroom – inhibited,
formal, proper, and serious in all the right ways. One hoped for something
a bit more groovy from the leather-jacketed, openly gay composer.
Admittedly, the symphony has interesting sound effects, such as the
Penderecki-ish strings playing with practice mutes in the Prelude, the
Bartokian country dances in the Scherzo, and the subtle evocation of Moroccan
muezzins in the Nocturne. But the "anti contrapuntal" Fugue is tedious,
and the Postlude faded away so numbingly that it was hard to tell when
it ended, hence when to applaud — definitely a showbiz no no.
BSO music director Seiji Ozawa conducted with intensity and conviction,
but he couldn't make the work sound more important than it wasn't.
Let's face it, most listeners hope to take away a discussable impression
of a piece of music. Corigliano's Symphony No. 2 has an episodic
nature that makes it feel less like a symphony than a programmatic piece
(like Mussorgsky's Pictures at an Exhibition). As Bernard Holland wrote
in the New York Times, "Mr. Corigliano's symphony is so many things that
one longed for it to be one thing. It has the feel of a collection.
One is shown a whole range of personality traits but a persona that is
enigmatic at best. There is passion, sincerity, invention and technique,
but I am hard pressed to locate any center."
With some pruning and tightening this opus could add to the catalogue
of string symphonies. But in retrospect, Corigliano's Symphony No.
2 will probably be seen as blip on the screen of his thriving career. His
upcoming projects include a twelve-tone fugue for the Mannheim Orchestra;
a ballet for the San Francisco Symphony; and

a new CD called Phantasmagoria performed by cellist Yo-Yo Ma and pianists
Emanuel Ax and James Tocco which features a collection of pieces written
by Corigliano over the last 20 years.
After the intermission, Polish pianist Krystian Zimerman played Rachmaninov's
Piano Concerto No. 2. It was a lively and polished performance of an extremely
familiar work. Zimerman is a superb artist and his playing was accurate,
dynamic and sonorous. He played very fast, at times tripping over
his own fingers, and making Ozawa scramble to keep up, even though
they played this in public four times last week in Boston.
Yet it was a satisfying performance withal, especially compared to the
awful Vienna Symphony's Rach 2 in October. One looks forward to hearing
the recording of this concerto made by Zimerman and the BSO last
week.