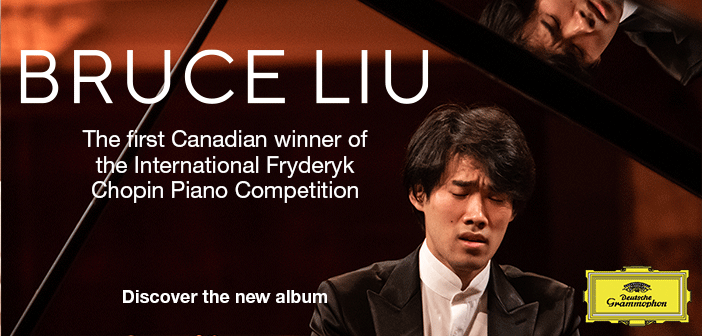 House Proud : The Cleveland Symphony Orchestra¹s Refurbished Severance Hall Is Ready For Another Century of Service
by Philip Anson / January 12, 2000
On the Aisle
The smell of fresh paint was still perceptible as champagne corks popped to celebrate reopening of the Cleveland Orchestra's sparklingly renovated Severance Hall on the weekend.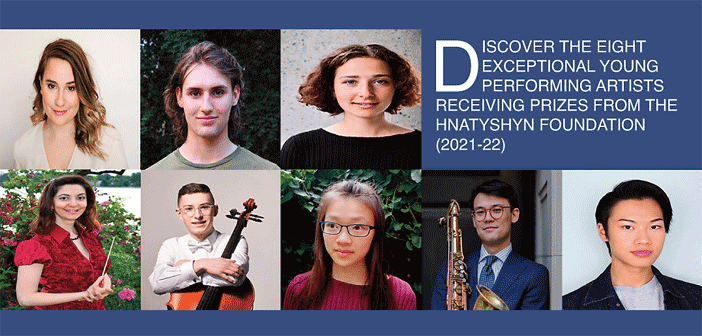 Politicians, wealthy patrons, and a bevy of journalists gathered under the foyer's glowing gilt plasterwork and brightly restored Egyptian Revival frescoes to celebrate the conclusion of an ambitious two-year, $36 million (all amounts in U.S. dollars) facelift that enlarged and improved almost every part of the stately Georgian-style limestone edifice.
Since the day in 1931 when Severance Hall, designed by the local architectural firm Walker and Weeks, opened in Cleveland's posh museum district, it has been acknowledged as one of America's great concert venues, as acoustically and architecturally distinguished as New York's Carnegie Hall and Boston's Symphony Hall.
Oil magnate John Long Severance and local supporters poured $7 million into the building at the height of the Depression, a testimony to their civic pride and high esteem for music. Severance Hall was the Cleveland Orchestra's first permanent home since it's founding in 1918, and they've played there on a weekly basis ever since.
Like a shabby-genteel governess, Severance Hall served Cleveland well for nigh on seventy years, becoming a beloved landmark and a focus of the artistic community, but it suffered from serious practical defects, as well as the inevitable wear and tear of constant use. Two years ago this month the orchestra's Board of Trustees approved a comprehensive renovation plan, to be overseen by Washington, D.C., based David Schwartz /Architectural Services. A team of acousticians, restorers, and architects immediately set to work and the project came in on budget and on time for Saturday's opening. As is usual with restorations, it wouldn't have cost much more to build a whole new facility from scratch. But sentimental Cleveland never considered abandoning their eclectic and cosy old concert hall.
The new user-friendly Severance Hall's major practical improvement is a five-story, 39,000 square foot annex seamlessly fused to the back of the old building, housing administrative offices and backstage areas for musicians. Female musicians, who were not part of the Cleveland Orchestra back in 1931, now have washroom facilities of their own. Concert goers will find enlarged parking facilities and access points, as well as new conveniently located coatrooms, washrooms, a new restaurant and gift shop. Getting to and from one's seat is much easier since corridors have been widened and pinchpoints eliminated.
Of course, music lovers are most concerned with the effect, if any, of renovation on the main 2000-seat Concert Hall's fabled acoustics. The Cleveland Orchestra has long been considered one of America's top five symphony orchestras, and the famous "Cleveland sound" evolved in Severance Hall under such distinguished music directors Artur Rodzinski, Erich Leinsdorf, Pierre Boulez, Lorin Maazel, and especially the feisty Hungarian maestro George Szell.
Szell propelled the orchestra to international fame during his 24 year tenure which ended in 1970. Recent remasterings on the Sony Masterworks label of his Cleveland recordings bear witness to the way the orchestra fitted Severance Hall like a snail fits its shell. Acoustician Christopher Jaffe was keen to preserve what he calls the hall's "musical memory" – in other words, the unique way the orchestra has sounded in this hall to Cleveland audiences over the decades. He set out to enhance, not revolutionize, the sound.
At the same time, Jaffe knew that the hall was less than perfect by international standards. It was rather dry and it needed more liveness. Though fine for baroque and classical repertoire, the hall lacked the ideal aura for later Romantic music. He aimed to get a more rounded sound by boosting microdiffusion of wider frequencies, and to extend the general diffusion (or reverberation) time from about 1.6 to 1.8 seconds.
To this end the so-called "Szell shell", a plain maple wood hemisphere installed by the Hungarian maestro in 1958, was completely removed and replaced by a new modular concert shell using state of the art acoustical design. The new shell springs up from the stage like a fountain of blond wood and silvery Art Deco foliage, incorporating the main hall's vine and pampas grass motifs while serving as a sophisticated acoustic reflector.
The back of the shell is dominated by three banks of silvery organ pipes (Severance Hall's original 6,025 pipe Skinner organ, walled up in the fifties, will eventually be reinstalled at stage level). Jaffe turned the empty space left by the organ behind the shell walls into a series of adjustable acoustic resonating chambers, a simplified version of the technology made famous by Artek Consultants' design for the Konzerthaus in Lucerne, Switzerland. The wavy roof of the new shell plunges forward in five large macrodiffusive pillows, each covered in wheat-like detailing to improve microdiffusion. The shell's background color is pale pinkish ochre.
Blending the new shell's look with the old hall's magnificent Deco interior turned out to be easier than expected, since the old proscenium was uncovered virtually intact during renovations. The new shell seems to flow seamlessly into the main hall, without a visual hitch. The main hall's sensuously-curved, stepped-back ceiling glows with an acre of painstakingly hand-applied peach-tinted pastiglia and glowing aluminum leaf. The swirling, lacey Art Deco vegetation was copied from the wedding dress of Mrs. Severance, who died before the building was finished, and stands as a memorial to her grieving husband's love. Visually, historically, and romantically, the Severance concert hall restoration is ravishing.
So how does it sound? Critics got three chances to hear the main concert hall in action. During a rehearsal without audience the full orchestral sound carried well and was homogenous throughout the hall. During a chamber music recital, a trio failed to generate much of an aura. But five Cleveland Orchestra first desk players made a fine impression playing Brahms' Quintet for Clarinet and Strings in B minor, Op. 115. It was probably the best performance heard all weekend. The opening gala concert was a perplexing and rather unsatisfactory experience. First disappointent: there were no superstar soloists. Though it is understandable that the orchestra was celebrating itself, a televised gala is showbiz and calls for a big name.
Harrison Birtwhistle's specially commissioned 2 minute Sonance Severance 2000 was a noisy scrum of brass and cymbal clashes. Surely a local American composer could produced something as good or better. Ligeti's painfully shrill Atmospheres was fascinating but not exactly what the $1000 per-plate gala audience expected. Vaughan Williams' hackneyed The Lark Ascending got a mediocre run through by concertmaster William Preucil. Prokofiev's Classical Symphony sounded smeary and sluggish. I've heard the Montreal Symphony play it twice as well. Only Ravel's Suite No. 2 from Daphnis and Chloe sounded full, balanced and polished. It was hard to tell if the Cleveland Orchestra or the new hall was at fault, but, in general, all music below mezzo-forte sounded anemic and trapped onstage behind the proscenium. Louder than mezzo-forte, the sound spilled into the auditorium and was incredibly loud (people covered their ears during the Ligeti). Since this was only the second time the orchestra played with a hall full of people, they clearly have many months of fiddling with the acoustics before they settle on ideal new balances, settings, seatings, dynamics and tempos.
Downstairs in the 400-seat Reinberger Chamber Hall, which had also been restored and the stage slightly expanded, the news was all-good. The circular room is more like an aristocratic salon than a concert hall, with charming pastoral wall paintings and wood panelling. Norwegian pianist Leif Ove Andsnes gave a solo piano recital that demonstrated the hall's charming warmth and clarity. Along with the Frick Collection in New York, it is one of the most charming chamber music venues in North America.
Cleveland promotes itself nationally and internationally as Culture City and it is putting its money where its mouth is. The renovation of Severance Hall is just one part of the city's civic masterplan – which includes an expanded Museum of Art and the Playhouse Complex – an enviable example of what can be achieved with a little public pride and a lot of private money.
It is a bittersweet experience to compare the Cleveland Orchestra's wealth with the poverty of Canadian orchestras. Severance Hall's $36 million renovation cost (equivalent to the Montreal Symphony's total budget for four years) was raised without apparent effort, and the orchestra's Twenty First Century Fund has banked another $60 million in the last two years. In disgraceful contrast, the Montreal Symphony Orchestra (MSO) and Toronto Symphony Orchestra (TSO) rent space in buildings with lousy acoustics that were never designed for symphony orchestras. The TSO's endowment stands at $13 million (Can.), the MSO at a paltry $1.5 million. Their annual budgets, around $12 million each, are rarely balanced. Year after year the MSO needs multi-million dollar emergency bailouts from the Quebec government to meet payroll. Even though the Montreal Symphony is arguably a finer ensemble than the Cleveland Symphony, a Cleveland musician's base salary is around $100,000 (U.S.), while MSO and TSO players start at $60,000 (Can.). Given this disparity, it is only a matter of time before Canadian orchestras devolve into third rate farm teams for first rate American orchestras.
For more information on the Cleveland Orchestra and Severance Hall restoration, go to their website: www.clevelandorchestra.com. 2000
Copyright by Philip Anson (Questions or comments? [email protected]).