On the Aisle
INDEX
——————————————————————————–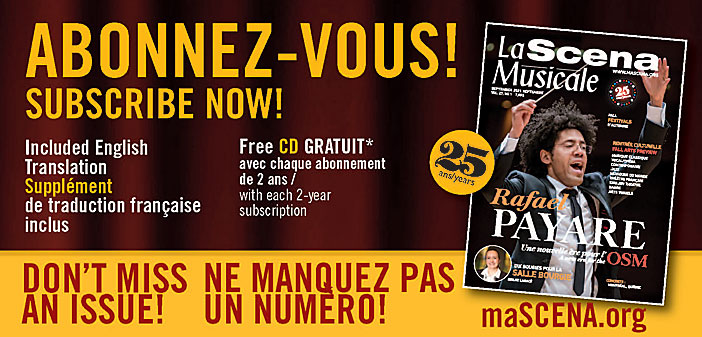 Chicago Symphony Orchestra: Loud and Fast
by Philip Anson / March 4, 2000
On the Aisle
Chicago Symphony Orchestra
Daniel Barenboim, pianist and conductor
Carnegie Hall, New York.
March 4, 2000
The Chicago Symphony opened its three-concert Carnegie Hall residency in early March 2000 with its music director Daniel Barenboim as both pianist and conductor. The concert is part of the "Perspectives: Daniel Barenboim" series of 16 concerts spread over this season and next season at Carnegie Hall (Maurizio Pollini and Pierre Boulez also have their own Carnegie Hall Perspectives series).
The ubiquitous and ambitious Maestro Barenboim is one of the marvels of the classical music world. He seems to be everywhere at once, conducting, recording CDs, doing television shows, or playing the piano. He is already artistic director of the Chicago Symphony and the Deutsche Staatsoper Berlin. On top of that, he manages to find time to present a closely packed series of concerts (under his own trademark, as it were) at Carnegie Hall.
The effects of such a busy schedule were evident on March 4 when Barenboim gave a frankly average traversal from memory of Mozart's Piano Concerto No. 25 in C major, K. 503. Interpretation was minimal and though there were no wrong notes, there were plenty of sloppy passages. Runs were played hastily, as if to get through them as fast as possible. Phrasing and rubato were tasteful but could hardly be called interpretive choices, since they conveyed little discernable emotional or musical content. There were several moments of lyrical beauty in the Finale: Allegretto, but the general level of pianism was about what you'd expect from an average Juilliard student.
Barenboim conducted the concerto from the keyboard with his free hands. The nose of the piano was pointed upstage and since Barenboim played with his back to the audience, we couldn't see his hands. There was little evidence that the orchestra payed much attention to the conductor, since they were often ahead of him. One suspects that Barenboim would have played the piano better had he left the conducting to someone else. But this is a man who seems determined to prove himself jack of all trades.
In the Mozart, a chamber-sized detachment of the Chicago Symphony seated on risers gave hearty support, delivering a huge sound that seemed anachronistic in this age of authentic baroque and classical performance practice. In the opening Allegro maestoso the orchestral texture was too thick, with the piano solo embedded like a nut in nougat. It sounded like a throwback to the Mozart style of the 1960s and 1970s, lush but cloying. The superb flute and oboe soloists took a deserved solo bow.
After the intermission, the CSO pulled out all the stops with Bruckner's Symphony No. 4. The so-called Romantic is the most popular of Bruckner's symphonies and it gave the excellent CSO brass and strings a chance to shine. String tone was sizzling and transparent. Trombones and horns were thrillingly loud, coherent , and vibrant. Unfortunately the crucial trumpet solo in the Scherzo was repeatedly flubbed.
Barenboim seemed to lack any strong idea of how to make Bruckner's vast, hour long exercise develop dramatically. The CSO's sound masses and purity of tone were stunning, but the symphony came off as a series of impressive passages that added up to no more than the sum of their parts. There was little narrative, architecture, logic, or message. It was more like a rough industrial diamond than a carefully cut stone in a flattering setting. Some orchestras have more ideas than ability, others like the CSO have more ability than ideas (at least under Barenboim). Considering the CSO's fabulous raw material and resources, it is a tragedy that they do not produce a more polished result.
Copyright by Philip Anson (Questions or comments? [email protected]).