Canadian Singers Sweep George London Opera Competition
By Philip Anson / 2000-3-26
New York – Canadian singers swept five of the top twelve prizes at the 29th annual George London Foundation For Singers Competition in New York on Thursday. The talented Canadian quintet, all under 29 years of age, triumphed over a field of 100 North American applicants to pocket a total of $18,000 (U.S.) in prize money. The London Foundation was established in 1971 by the great Montreal-born bass-baritone George London, who passed away in 1985. Though the prize money is modest, the London Awards are considered the most prestigious in North America and an infallible indicator of real professional potential, on a par with the Metropolitan Opera National Council Auditions, the Richard Tucker Award, the Lucia Albanese-Puccini Foundation.
Toronto soprano Isabel Bayrakdarian, a former London Foundation Encouragement Grant winner, took top honours, netting the $7500 George London-Leonie Rysanek Award (Rysanek's husband Ernst Ludwig Gausmann was a juror, along with Adelaide Bishop, Bruce Donnell, Alfred Hubay, and Charles Riecker). The 25 year old Armenian-Canadian beauty sang Cleopatra's "Piangero la sorte mia" from Handel's Giulio Cesare, a role she'll debut in 2002. As usual, Bayrakdarian's voice displayed an exceptional blend of melting emotion and coloratura flexibility.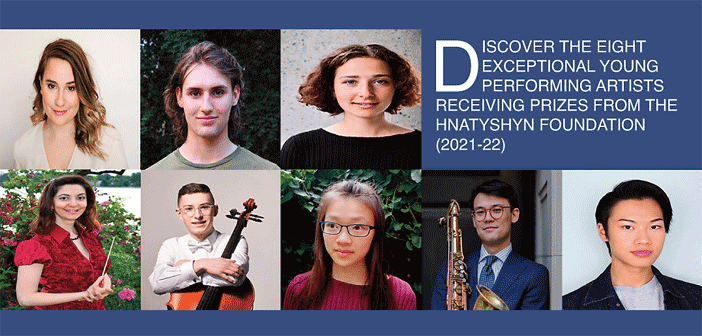 Newfoundland soprano Cheryl Hickman, 28, currently covering the role of Susan B. Anthony in Virgil Thomson's Mother of Us All at the New York City Opera, won the $7500 Kirsten Flagstad Award for her soaring rendition of Senta's ballad from Wagner's The Flying Dutchman.
New Brunwick soprano Measha Bru [umlaut accent on U]Br¸ggergosman, 22, took the $1000 Lucy Purdy Posik Encouragement Grant, specifically earmarked for a promising Canadian singer. Her "Comme autrefois" from Bizet's The Pearlfishers displayed a rich and abundant natural sound with mezzoish colour reminiscent of the great Marilyn Horne.
Toronto bass Robert Pomakov,19, won a $1000 Encouragement Grant for King Philip's aria "Ella giammai m'amo" from Verdi's Don Carlo. Pomakov's deep, solid bass (and his Bulgarian heritage) should pave the way for a big career singing Russian opera repertoire.
Baritone Joseph Kaiser, 22, won the $1000 Robert Jacobsen Encouragement Grant for "Dormo anacora" from Monteverdi's Il Ritorno d'Ulisse in Patria. The handsome baritone was a superb all-rounder, singing warmly and acting with remarkable conviction.
The other winners, all excellent budding professionals, were: tenor Charles Castronuovo, baritone Lester Lynch, soprano Karen Slack, baritone Patrick Carfizzi, bass Alonzo Murphy-Johnson, soprano Jennifer Rouse, and mezzo Christen Chavez, who will sing the role of Carmen at Opera New Brunswick next autumn.
The 2 hour concert was taped for broadcast on Classic Arts Showcase, an American cable television. Copies of the video and applications for next year's competition, can be obtained from Foundation President Mrs. Nora London at 515 East 79th Street, Suite 7B, New York, N.Y. 10021. Tel (212) 772-2768 / fax (212) 396-9772. Web: www.georgelondon.org.
P>Copyright by Philip Anson (Questions or comments? [email protected]).