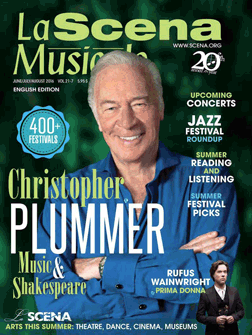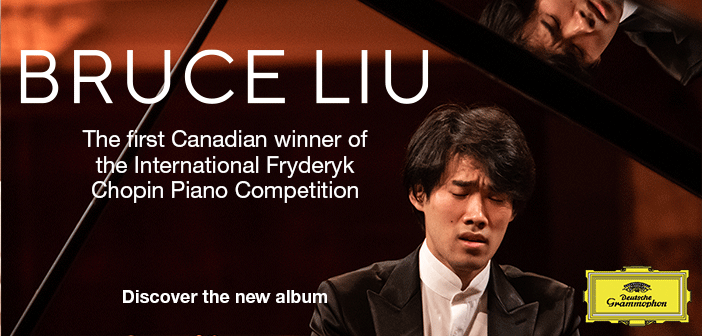 This page is also available in / Cette page est également disponible en:

Francais (French)
Update:
Canadian actor Christopher Plummer passed away today at the age of 91 at his home in Connecticut.
The following article was originally published on June 1st 2016.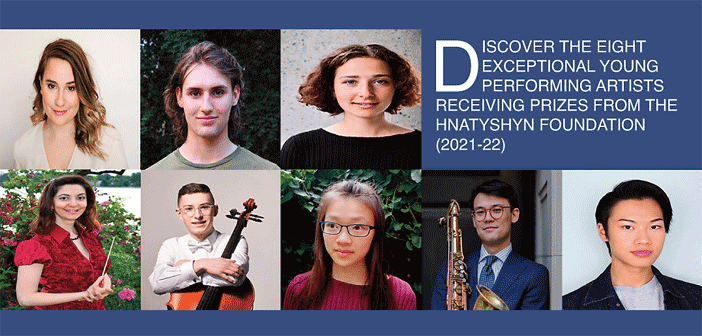 Preposterous ass, that never read so far
To know the cause why music was ordain'd!
Was it not to refresh the mind of man
After his studies or his usual pain?
(The Taming of the Shrew, 3.1.10-13), Lucentio
William Shakespeare's words have inspired legions of composers for generations. From operas like Otello, to ballets such as Romeo and Juliet, and orchestral works like Mendelssohn's overture A Midsummer Night's Dream, the great and the good have tried their hand at interpreting the old master.
But how can one do justice to Shakespeare's catalogue of plays and sonnets in a slim 90-minute performance? Christopher Plummer, a Shakespearean actor with few peers, seemed best suited to the task.
You can see his expertise for yourself in Music and Shakespeare, which is part of Ottawa's Music and Beyond Festival on July 8 and 9.
That Plummer agreed to do this work in the first place was the result of patience and persistence on the part of Julian Armour, the festival's artistic and executive director as well as the artistic director of the Chamber Players of Canada. Armour is also a well-known cellist playing regularly with Ottawa's Thirteen Strings chamber orchestra.
For over a year Armour tried to persuade Plummer to blend music inspired by the Bard with excerpts from Shakespeare's writings. Armour recalls receiving a phone call two days after Plummer's people communicated his vision to the actor. Thinking it would be a response from his agents, Armour was surprised to hear the actor's singular voice on the other end of the line:  "Hello Julian, this is Christopher Plummer calling."
Plummer loved the idea, says Armour, "It was the kind of thing he had been wanting to do for years."
For Plummer, agreeing was pretty easy. "I admired Julian," he said in an interview during a break in filming in Vancouver. "I was aware of his music. And the idea that it would be nice to do a program of music that was inspired by Shakespeare appealed to me."
The format of the show meant that the music would either be played incidentally underneath Plummer's recitation or separately between spoken excerpts. States Plummer, "The evening will include some lovely music, from Mendelssohn to Nino Rota, to Sir William Walton – from Midsummer Night's Dream, Much ado about Nothing and Taming of the Shrew to Romeo and Juliet. We've got the Tempest, Hamlet, and Henry V."
He added, "I try to do the funny stuff, so I get a laugh."
The musical works were not simply tossed together, however. The director had lengthy conversations with Plummer over incorporating the right pieces of music. Once the pieces were chosen, issues of timing had to be worked out.
"I have to be careful and protect the words," Plummer says, describing his position on the performance. "When you get together with musicians, it's a race to see which is more important, music or words. I try to pick passages from both that fit together, that don't compete, so both the words and the music shine."
"I love music – I always have," he explains. "I studied to be a concert pianist. It turned into mostly jazz and playing by ear, but I love music, period. I love to mix the two together."
In the end, he chose the theatre over the concert hall. As he states, "I found acting more companionable. I'm glad I chose acting because being a solo musician is a lonely life. My cousin Janina [Fialkowska] is a gorgeous pianist, but she's in Russia one day and the next she's in Minneapolis. It's insane."
Plummer loves playing to an audience and observes that some pianists could do with some training in acting: "It's more gregarious, the acting profession, and you actually play to an audience. Some great piano soloists should learn how to play to the audience. Certainly Artur Rubinstein knew how to play to the audience while performing, so did Vladimir Horowitz. And I imagine Rachmaninoff was austere and imposing when sitting down at the piano."
"They all had a wonderful presence but most performers today don't. They are into their music," he states. "That's fine because it's wonderful to listen to, but we are missing the great personalities of the past."
Plummer believes a musical career was a serious ambition for him, but in the end it fell by the wayside. "I was as lazy as hell and it was easier for me to go into the theatre. I could mimic people pretty well. It is a cheap way of getting applause, but it helped a great deal," he says in a typically self-deprecating manner.
However, as any actor knows, timing, emotion, presentation, and rhythm are central to success on stage. In these particular ways, his musical training helped him enormously.
"A decent play is like a symphony, with its codas and climaxes and arpeggios and everything else. It helps to know a little bit about music, to hear it. And to adapt it to the words. The words also are music of a kind. You must know absolutely how to orchestrate your evening."
This is especially true of Shakespeare, who Plummer calls "lyrical."
"His language can be martial and then suddenly romantic, soft and gentle. There is more variety to his writing than almost anyone else's."
For the show, finding the balance between the Bard's lyricism and the musical line is key to its success. "I don't want him to compete with the music," explains Plummer. "It's stupid to think he needs any help from music at all." Indeed, the music in the program was inspired by Shakespeare himself.
The music in Music and Shakespeare ranges from Beethoven to Mendelssohn, Prokofiev to Korngold, and includes the contemporary Ottawa-based composer Robert Rival. There are no period pieces save "Greensleeves," but even that is a setting by Ralph Vaughan Williams.
So why no Baroque, say?
"I'm not crazy about Baroque," Plummer says. "I don't think it has huge entertainment value for an audience. You've got to entertain as well. I think Baroque might be slightly irritating. I like great surges of passion in music."
This is not Plummer's first project that combines Shakespeare and music. In the past, Plummer has worked with Sir Neville Marriner on programs of Henry V and A Midsummer Night's Dream.
He continued, "For Henry V, [Marriner] wanted me to arrange the words, and I did. He trusted me to pick the speeches I wanted to deliver. We made it an evening from the young Henry to the chastened Henry, the victorious Henry, and we added that beautiful pacifist speech by the Duke of Burgundy. It was wonderful for me because I played all the parts."
The marriage of A Midsummer Night's Dream with the incidental music by Mendelssohn "worked like a treat." Explains Plummer, "It's such a charming play and the music is so extraordinarily apt. It's a genius score and there's lots of laughs. I played Bottom and Puck and God knows who else."
Tongue firmly in cheek, he concludes, "I won't allow anybody else on the stage. The music marries wonderfully with the play, and on its own it is an absolute classic. Indeed, so is this play. In a sense they are equal. They complement each other because, in a way, they adore each other. It's as if both had sat down and worked it out together."
Plummer, Shakespeare, and Stratford
by Rebecca Anne Clark
In 2011, Christopher Plummer received the ­Stratford Shakespeare Festival's inaugural Lifetime Achievement or Legacy Award at age 81. The award ­recognizes Plummer's long and illustrious relationship with the Stratford Festival – and with ­Shakespeare.
Plummer's first big role was at Stratford in 1956, playing the title role in Henry V. Plummer was originally inspired to become an actor after seeing Laurence Olivier star in the 1944 film ­version of Henry V. His understudy for this ­inaugural Shakespeare role? William Shatner.
In 1957, Plummer was back at the Stratford in their first production of Hamlet, starring as the conflicted young Danish prince. Plummer featured in no less than ten of the Bard's plays at Stratford between 1956 and 1967.
After a 25-year hiatus from the Stratford, Plummer returned in 2002 to play King Lear in a critically-acclaimed performance that The Walrus's Robert Cushman called, "A very complete performance of the old king as a vain, deluded, but ­fundamentally honest man, bewildered into new experience and running with it, into madness and beyond."
Plummer's last appearance in a Shakespeare play was in 2010, when he ­appeared in The Tempest as Prospero. Two years later, he told the Toronto Star's Richard Ouzounian, "I've already played all the great Shakespearean roles that fit my age except for Falstaff and I don't want to wear all that f——— padding."
» Shakespeare and Music, July 8 and 9, 7:30 PM at ­Dominion-Chalmers United Church, Ottawa.
Music and Beyond runs from July 4 to 17 in Ottawa. For more information see page 41 for full festival listings or go to www.musicandbeyond.ca
This page is also available in / Cette page est également disponible en:

Francais (French)