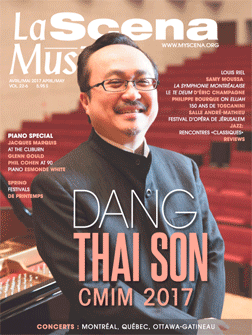 This page is also available in / Cette page est également disponible en:

Francais (French)
Many years ago, Ft. Worth, Texas was perhaps best known for its stockyards. Ranchers would organize massive cattle drives to bring their herds to its railhead and slaughterhouses. It was a "cowtown" with all the unsavoury services that went with that connotation, including gambling, drinking, prostitution, and all-out hell-raising.
Bits of the stockyards are still there, now a tourist attraction rather than a collection of foul-smelling pens and meat-packing factories. Over the past 20 years, Ft. Worth has ­undergone a major transformation. Its ­population today approaches a million ­residents and it boasts such major businesses as Lockheed Martin, one of the largest defense contractors in the US. It also has several ­universities, an excellent orchestra, and an opera company. Its Kimbell Art Museum ranks among the world's best, as does the Van Cliburn International Quadrennial Piano Competition ("The Cliburn"), which today, when piano competitions are discussed, is nearly always mentioned along with the Tchaikovsky, the Chopin, and the Paderewski.
Since 2013, Montreal native Jacques ­Marquis has been the President and CEO of The Cliburn. "What attracted you to Ft. Worth?" was my first question. "Well, I had been the CEO at Jeunesses Musicales du Canada for many years, and while it was ­successful and I enjoyed it, in 2012 I decided it was time to go," said Marquis. "I resigned, giving six months notice. Then I had to find another job. I was already a member of the board of the World Music Competitions — ­Jeunesses Musicales also ran the Montreal ­International Music Competition — and I was approached by The Cliburn. A friend asked me, 'Why would you want to go to Ft. Worth?' I love to play tennis, you know, and in tennis if someone asks you to go to Wimbledon, you go!"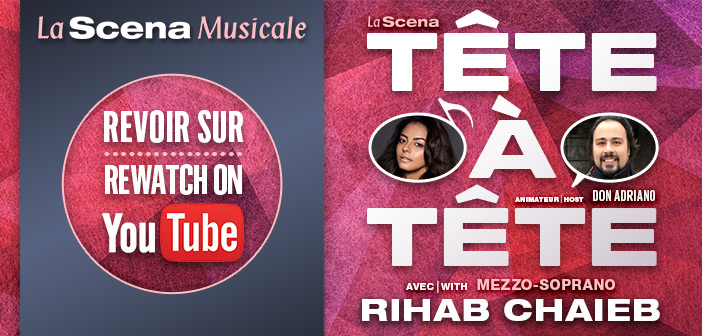 Marquis decided that before he committed to The Cliburn, he would sign on as a consultant for one year to see if it worked out for ­himself, for his family, and for The Cliburn board. It did, and he was hired as its CEO.
These days The Cliburn is an enormous ­undertaking. Although the competition takes place only every four years, it sponsors continuous activities both in Ft. Worth and around the world. In Ft. Worth alone, The Cliburn offers a major series of public concerts and presents 250 concerts a year in the city's schools.
Marquis's background suits him perfectly for the role of an arts administrator. As a boy soprano, he took part in performances of all the great choral works. He studied piano and majored in music at the University of Montreal and went on to take a graduate degree in ­business. After graduation, he joined the management team at the Orchestre Métropolitain. Starting out, he was assigned to accounting work, but by the time he left, he had moved up to chief operating officer. At Jeunesses Musicales, Marquis got into some serious multi-tasking, everything from fund-raising to setting up hundreds of concerts and organizing the Montreal International Music Competition. After he resigned, his job was split into two.
The Cliburn was already a major musical organization — one of the best — when ­Marquis arrived, but he believed it could be even better. One of his goals was to increase its international presence by presenting ­concerts in London and in Asia. He also wanted to raise its profile back home. To this end, The Cliburn moved its offices to the very heart of downtown and made the facility a sort of musical "welcoming centre". The final concerts of the 2017 competition will be shown live on a big screen in Sundance Square Plaza.
"The Cliburn," which is, strictly speaking, the internationally renowned competition, also presents two other competitions: the ­International Competition for Outstanding Amateurs and the Cliburn International ­Junior Piano Competition.
As part of The Cliburn selection process, the hundreds of applications, tapes, and videos ­received prior to the competition are reviewed by a jury, which chooses a number of pianists for more detailed consideration in "live screening performances".
"We narrow it down to the people we want to hear live," said Marquis. "It is a completely different experience for a young artist to deal with live conditions — the acoustics of a hall, an unfamiliar piano, an audience, and no ­editing. The Cliburn winners are going to play 300 concerts over three years, and we have a responsibility to make sure they can cope with real live conditions."
This year applicants were invited to live screening performances in London, Hannover, Budapest, Moscow, Seoul, and New York, and the same five jury members went to all of them.
The Preliminary Round of The Cliburn ­begins in Ft. Worth on May 25 with 30 ­competitors. Each pianist will give a 45-minute recital, which must include a commissioned work by Canadian pianist Marc-André Hamelin. Twenty pianists will go on to the quarter-finals, then twelve to the semi-finals. In this round, each pianist will give a 60-minute recital and play a Mozart concerto with Nicholas McGegan conducting the Ft. Worth Symphony.
Six pianists will make it through to the ­finals, which start June 7. Each finalist will play a piano quintet with the Brentano String ­Quartet and then a concerto with the Ft. Worth Symphony conducted by Leonard Slatkin.
All the performances will be webcast (www.cliburn.org), and for the first time the ­finals will also be shown in 300 movie theatres around the US. The three medal winners (Gold, Silver, and Bronze) will be announced and awards presented late in the day on ­Saturday, June 10. The Gold Prize winner will ­receive $50,000, three years of individualized career management, and a recording partnership with the Universal Music Group.
This page is also available in / Cette page est également disponible en:

Francais (French)