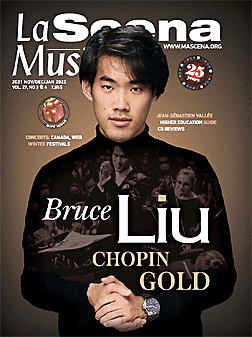 This page is also available in / Cette page est également disponible en:

Francais (French)
El Nour. Works by Ravel, Falla, Berlioz, Bizet, Obradors and others
Fatma Said, soprano. Malcolm Martineau, piano.
Rafael Aguirre, guitar and others
Warner Classics 190295233464 – ★★★★1/2
The young Egyptian soprano Fatma Said has captured a lot of attention recently both as an opera singer and a recitalist. On the evidence of this recording, she has a light, attractive voice and a winning personality. What makes this CD exceptional is the freshness of its programming. Every song has a Middle Eastern connection starting with Ravel's well-known Shéhérazade. But it has a novel touch. It is sung with piano accompaniment but with a Middle Eastern end-blown flute called a ney added in the second song ("La Flûte enchantée"). 
The program continues with songs by the Spanish composers Manuel de Falla, Jose Serrano and Fernando Obradors, but with guitar accompaniment. Then come some little-known songs with Arabic connections by the likes of Berlioz and Bizet. Later we have the premiere recording of "Ana Bent El Sultan" by Gamal Abdel-Rahim (1924-1988), perhaps the first Egyptian art song. Finally, there are traditional Middle Eastern songs with an ensemble mixing Western and Arabic instruments. This is a "crossover" album in the best sense of the word: music in different styles and genres from different cultures that is consistently beautiful and illuminating.
This page is also available in / Cette page est également disponible en:

Francais (French)