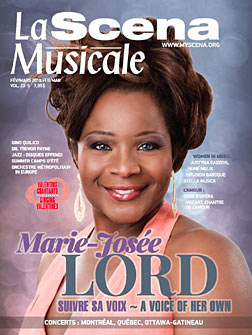 This page is also available in / Cette page est également disponible en:

Francais (French)
Prokofiev: Piano Concerto No. 1
Bartók: Piano Concerto No. 3. Forsyth: Piano Concerto. Jane Coop, piano. Calgary Philharmonic Orchestra/Mario Bernardi. Skylark Music Sky1703. Total Time: 67:01.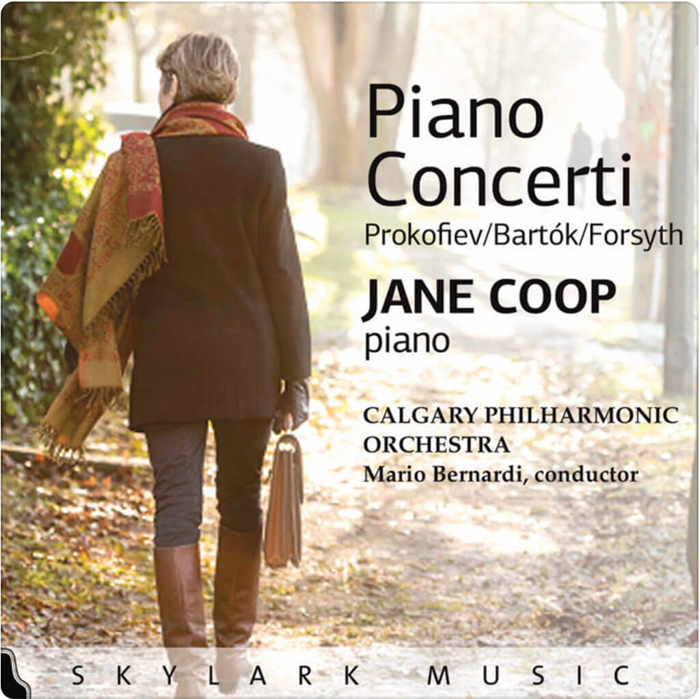 Born in New Brunswick and raised in Calgary, Jane Coop studied with Anton Kuerti in Toronto and went on to teach at the University of British Columbia from 1980 to 2012. In an era of limited recording, Coop has done the next best thing in re-issuing recordings from the 1980s, originally produced by the now defunct CBC Records.
Her collaborations with the late Mario Bernardi (1930-2013) invariably produced excellent results. Short at 16 minutes, Prokofiev's Piano Concerto No. 1 lacks the melodic interest and consistency of his later works in this genre. Nonetheless, it is a formidable challenge and Coop displays impressive technical skills. Bartók's Piano Concerto No. 3 is a far superior piece and Coop and Bernardi offer a performance that is both deeply expressive, and forceful when it needs to be.
Malcolm Forsyth (1936-2011) grew up in South Africa and came to Edmonton to take up a teaching job at the University of Alberta in 1968. The 26-minute Piano Concerto is an early work. The African-inspired drumming can seem pretty rudimentary in repeated hearings but Forsyth masterfully teases out an interesting set of variations. Coop and Bernardi understand the work and the Calgary Philharmonic plays with precision and polish. Skylark Music has also reissued "English Piano Concerti" (Sky1702), in which these artists address music by Britten, Rawsthorne, Ireland and Finzi. For more on Jane Coop visit www.janecoop.com. PR
This page is also available in / Cette page est également disponible en:

Francais (French)