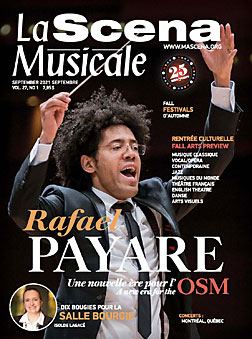 This page is also available in / Cette page est également disponible en:

Francais (French)
Mahler: Symphony No. 7
Bayerisches Staatsorchester/Kirill Petrenko
Bayerische Staatsoper Recordings BSOREC0001
★★★★✩
This is the first recording to be released by the Bavarian State Opera on its own label. It is a live performance from 2018 by the house orchestra conducted by its music director. Petrenko has been highly praised for his performances both in opera and in concert in Munich, and this Mahler reading is excellent too. Just this summer Petrenko stepped down from his Munich post to spend more of his time in Berlin as music director of the Berlin Philharmonic. The Bayerisches Staatsorchester may not have the stature and reputation of the Berlin Philharmonic but it is beyond question a first-rate ensemble. Every section of the orchestra acquits itself with distinction, with special kudos to the fine tenor horn player in the opening bars. As usual, the mandolin in the second Nachtmusik is inaudible – what was Mahler thinking? – but that is no fault of either the conductor or the engineers. Petrenko does a masterful job in both illuminating detail and in tying together the various parts of a long and often rambling symphony. But I did find that the first violins generally lacked presence. Admittedly, in most Mahler symphonies they are often overwhelmed by the heavy scoring, but on a recording we expect the engineers to adjust the balance.
This page is also available in / Cette page est également disponible en:

Francais (French)