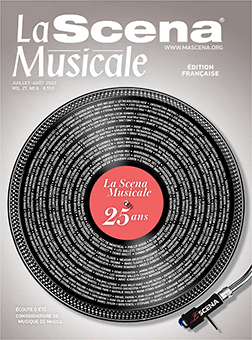 This page is also available in / Cette page est également disponible en:

Francais (French)
Leon Fleisher Live Vol. 3 (1956-1964), Beethoven: Piano Concertos 1-4, Kirchner: Piano Concerto No. 2
DOREMI DHR-8171/2 (2 CDs)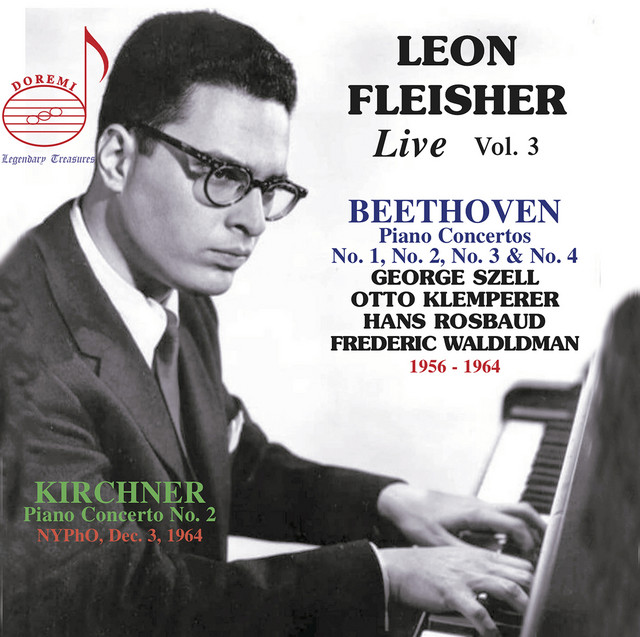 Fleisher recorded all five Beethoven concertos with George Szell and the Cleveland Orchestra between 1959 and 1961 on the Epic label. But Fleisher live was often far more exciting  as evidenced by these broadcast performances. We have a superb if sometimes bombastic First Concerto with Szell and the New York Philharmonic from 1963, a magisterial Fourth with Klemperer and the Cologne Radio Symphony (1956), a dynamic Second Concerto with Hans Rosbaud and the Cologne Radio Symphony (1957), and an acoustically dry but thrilling Third with Frederic Waldman and the Musica Aeterna Orchestra (1964). It is striking that Fleisher plays the Second Concerto in a clipped, detached style familiar to us from Glenn Gould's approach to the piece.
Fleisher didn't play much contemporary music—apart from the works especially written for him when he was confined to using only his left hand—but as a bonus in this set we have American composer Leon Kirchner's (1919- 2009) Piano Concerto No. 2. It is a prickly piece but Fleisher plays it brilliantly with the composer leading the New York Philharmonic (1964).
This page is also available in / Cette page est également disponible en:

Francais (French)