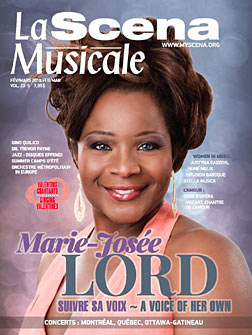 Inspired by Canada Notre Pays
Music by Seitz, Léveillée, Joni Mitchell, etc. Amici Chamber Ensemble. Mireille Asselin, soprano; Joaquin Valdepeñas, clarinet; David Hetherington, cello and Serouj Kradjian, piano. Marquis 774718148520. Total time: 62:00.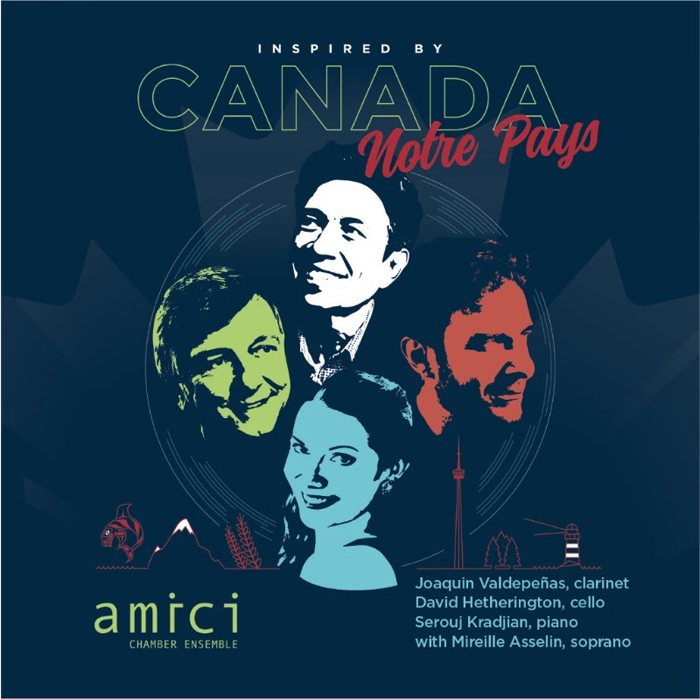 The Amici Chamber Ensemble recently celebrated its 30th anniversary. It is amazing that the group (clarinetist Joaquin Valdepeñas, cellist David Hetherington and pianist Serouj Kradjian, who has succeeded the retired Patricia Parr) has endured for so long considering that apart from trios by Mozart, Beethoven and Brahms, there is little important repertoire for this configuration of instruments. Amici gets around this problem by performing duos (for clarinet and piano or cello and piano) and solo pieces, and inviting guest artists.
Soprano Mireille Asselin is the guest in this imaginative, diverse and inspiring celebration of Canada's 150th birthday. From her first entrance in Ernest Seitz's "The World is Waiting for the Sunrise" she commands attention for the sheer beauty of her voice and the ease and naturalness of her phrasing. Did I mention that this music was composed by a 12-year-old? In spite of his gifts and studies in Europe with Josef Lhévinne, Hamilton-born Seitz (1892-1978) spent most of his life running his family's car dealership in Toronto.
Kradjian's generally skillful arrangements are sometimes too clever. Scott Joplin's "Maple Leaf Forever Rag" tosses in obscure quotations from both "The Maple Leaf Forever" and "O Canada." His arrangements are also hardly fair to the cellist: the cello rarely gets a chance to sing in its upper register.
Album presentation also leaves a lot to be desired. There are no translations or printed texts for songs by Leonard Cohen and Joni Mitchell. Perhaps they were left out for copyright reasons. All the same, this CD is a valuable contribution to understanding and appreciating our heritage. PR