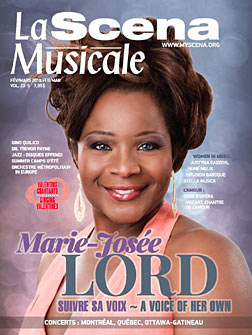 CRAZY GIRL CRAZY
Berio: Sequenza III. Berg: Lulu Suite. Gershwin: Girl Crazy Suite (arr. Bill Elliott & Barbara Hannigan). Barbara Hannigan, soprano and conductor. Ludwig Orchestra. Alpha Classics 293. Total Time: 57:23.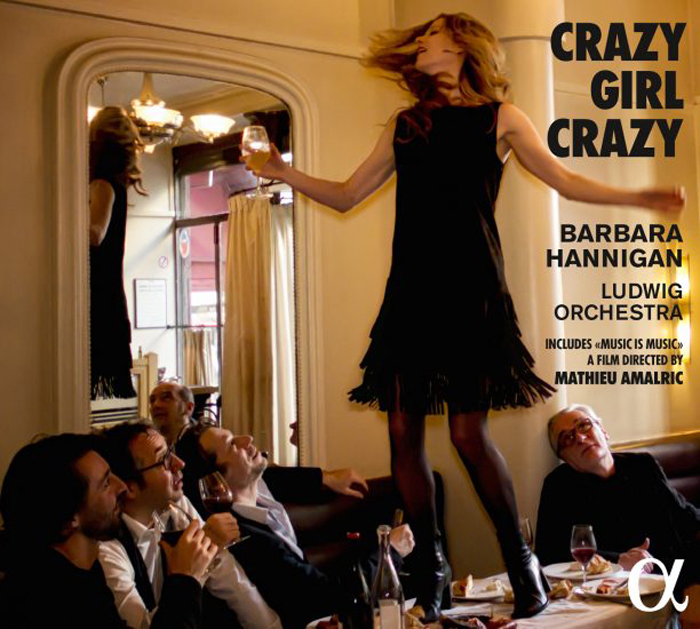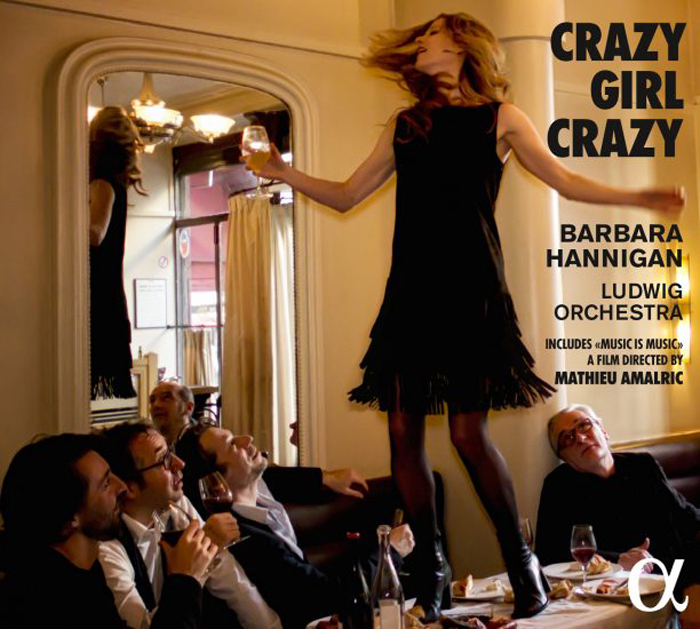 At 47, the Canadian soprano Barbara Hannigan has emerged as an international star, praised for her work in such operas as Berg's Lulu, George Benjamin's Written on Skin, Bernd Alois Zimmermann's Die Soldaten, Louis Andriessen's Writing to Vermeer and, notably, an excerpt from Ligeti's Le Grand Macabre, which she both sang and conducted. Here she sings and conducts Berio, Berg and Gershwin.
Arguably less about music than all manner of extraordinary vocal utterances, Luciano Berio's Sequenza III was written in 1965 for Cathy Berberian (1925-1983). Hannigan – the Berberian of her generation – makes this work (transposed up to soprano range) a dazzling display of vocal pyrotechnics. In Lulu, she sings Lulu's song as well as Countess Gershwitz's few lines after the murder. The orchestra alone deals with the scream, one of the most blood-curdling chords in music.
As Hannigan reminds us in her booklet notes, Lulu and Girl Crazy were both written in 1929-30. More than that, Gershwin had met Berg in Vienna in 1928! Against this background, Hannigan asked Bill Elliott to include Lulu as well as allusions to music by Mahler, Weill, Ligeti and Claude Vivier in his arrangement of excerpts from the Gershwin musical. Despite the dissonance, the references and the quirky rhythms, what emerges is a highly original take on familiar songs like "But Not for Me," "Embraceable You" and "I Got Rhythm." Founded in the Netherlands in 2013, the Ludwig Orchestra plays with style and gusto. Hannigan tosses off the high-flying vocal parts with ease. I am not surprised that the album has been nominated for a Grammy. A short DVD of rehearsal footage makes clear Hannigan's abilities as a conductor. PR
Note: a slightly different version of this review was published recently by Classical Voice North America on its website (www.classicalvoiceamerica.org).