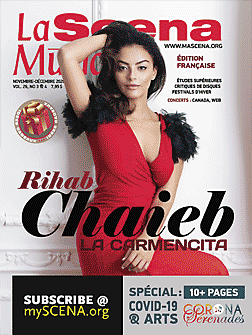 This page is also available in / Cette page est également disponible en:

Francais (French)
Born in Toronto, University of Toronto alumnus Jesse Wente is a writer, broadcaster, speaker and arts leader. He spent seven years as director of film programs at the TIFF Bell Lightbox and in 2017 was named the inaugural recipient of the Reelworld Film Festival's Reel Activist Award. He has served on the boards of the Toronto Arts Council, imagineNATIVE Film and Media Festival, and Native Earth Performing Arts.
Jesse Wente is an Ojibwe man and a member of the Serpent River First Nation. An ardent advocate for Indigenous rights and a strong proponent of First Nations, Métis, and Inuit art, he first became a member of the Canada Council for the Arts in 2017. On July 28, he was appointed for a five-year term as Chair of the Canada Council, becoming the first Indigenous person to occupy the position.
What made you want to be involved in the arts?
I've always loved art. My first memory is of watching a movie. My childhood was filled with art of all kinds, movies, music, theatre, ballet. One of the benefits of growing up in Toronto was having access to so much art. When it came time to begin my career, I knew I wanted it to be in the arts somehow, if for no other reason than little else held my interest.
How has your relationship with art developed through time?
It has moved from the arena of appreciation to the professional arena. I've spent much of my career in the arts in one way or the other, as a critic and journalist, as a board member, as a curator and programmer, as an administrator, trying to stay involved however I could, trying to help however I could. I still appreciate [these roles], but now I show that appreciation by actively trying to help artists, to celebrate them and help them make their art. And I hope, at some point, to join them in that pursuit.
What does it mean to you to be the first Indigenous chairperson of the Canadian Council for the Arts?
It's an honour and a privilege to be the first chairperson of the Canada Council for the Arts who is also First Nations. I acknowledge that I'm here because of so many that have come before me and worked to make this moment possible for First Nations, the Council and for Canada. A role like this is an opportunity to further that work. It's important for First Nations, Métis and Inuit people to take on these kinds of leadership roles within the systems and structures that govern us, even if these places were not designed with us in mind. A role like this presents an opportunity to serve my communities, to work on making things better and more equitable and to help build right relations in service of a shared culture we can all be proud of.
How will the Canadian Council for the Arts continue to help Canadian artists and organizations through the Coronavirus crisis – specifically with regard to promoting and developing Indigenous culture?
The Canada Council has been quick to provide relief funding and programs to the artistic and cultural sector during the COVID pandemic and its related economic crises. Most recently, these efforts have been focused on First Nations, Métis and Inuit artists and organizations, as well as those from other racialized communities. This is an addition to the Council's recent strategic efforts to engage with more artists and organizations from racialized communities within its central funding programs. This will remain a focus of the council for the foreseeable future.
How can we build bridges between BIPOC and non-BIPOC artists and artistic communities? What kind of exchanges would you like to see happening?
I think we already see many of these bridges being built on the ground by communities, artists and organizations. What is lacking is institutional support for those efforts and the people and organizations engaged in that work. We need to see the institutions, companies and organizations that have benefitted from years of support provide that same support to communities that have yet to receive it. We need a sharing of power and resources, across this sector and many others.
Do you think it's possible for non-Indigenous artists to respectfully incorporate Indigenous art into their practice? If so, what advice would you give them? If not, what alternatives would you suggest?
I think it's possible, but it requires due diligence and relationship keeping that is not typical in Western art practices. Community relations are key in order to understand and adhere to protocols around cultural practices that are not your own and to build the trust necessary to collaborate properly. It's always important to ask yourself why you are the best person to tell any story. Is there someone else who is better positioned to do it? What is the potential harm to your telling a story if it's not yours? Too often cultural and artistic practices can be as extractive as natural resource industries, and we should avoid recreating the same conditions of loss and harm that we have witnessed there.
This page is also available in / Cette page est également disponible en:

Francais (French)