This page is also available in / Cette page est également disponible en:

Francais (French)
Albertine, en cinq temps tells the story of a woman who finds herself alone with her memories after a turbulent life. Confined to a retirement home room at age 70 following an overdose, we discover her in the midst of a conversation with her own ghosts: Albertine at 30, 40, 50 and 60 years old as well as her sister Madeleine, who died several years earlier. The operatic version of Michel Tremblay's play, set to music by Catherine Major, will be performed by six Canadian singers who actively participated in the creative process, which was the work of an all-female team. 
Catherine St-Arnaud (Albertine at 30)
"I really feel like I'm part of a project where people come first," says Catherine St-Arnaud, who plays Albertine at 30. St-Arnaud also participated in the development of the libretto with the Lune Rouge collective, comprising director Nathalie Deschamps, her assistant Chloé Ekker, as well as two other singers taking the part of Albertine, namely Monique Pagé (Albertine at 60) and Chantal Lambert (Albertine at 70). "Our work, carried out largely by videoconference for months, unfolded with high spirits, mutual support and a common goal, which was to tell Albertine's story to the best of our ability. To me, our team represents a kind of multigenerational circle in which we constantly learn from each other. We contribute in our own way thanks to our life experience and our achievements, regardless of our age."
Marianne Lambert (Madeleine)
The character of Madeleine, who comes across as gentler and more optimistic than her sister, is assigned to Marianne Lambert. "Above all, she wants to be a source of peace and a positive presence. She never really tries to figure out what is happening to her or what is going on around her. I think she faces challenges similar to Albertine's, but she reacts to them in a completely different way. I don't think she is in less pain. Both are awkward in the way they express their feelings, because they have never learned how to do so. Madeleine decides instead to close her eyes and makes herself believe that all is well, unlike her sister, who sees only the negative side."
Michèle Losier (Albertine at 40)
It is at age 40 that Albertine finds her situation overwhelming. "At 40, Albertine is angry," says Michèle Losier. "She has been a war widow for several years and has to take care of her two children without any resources. She has suppressed everything and cannot understand what happened to her. I am grateful to Nathalie Deschamps for giving me this role. I believe it suits me well, not because I am an angry person, but because I believe I feel some of the emotions that all women and mothers feel in their forties. A role like this allows me to externalize them on stage." 
Chantal Dionne (Albertine at 50)
Although the work revolves around the same character, the different stages in Albertine's life can sometimes lead us to believe that we are seeing five different characters. At 50, Albertine is a changed woman. Having found a job in a cafeteria in Parc Lafontaine, she is independent for the first time in her life and has given up on the toxic relationship she had with her children, who are now grown. "She's at a pivotal moment," says Chantal Dionne. "Albertine at 50 has finally found freedom. Although on the surface she seems to have found happiness, we have come to the conclusion that Albertine manages to be happy at this point only because she is in denial and has put aside all the terrible things that have happened to her." The anti-heroine then declines into solitude and drugs at age 60. 
Monique Pagé (Albertine at 60)
For Monique Pagé, this project represents something much bigger than a simple transfer to the opera stage of a story of a fallen woman. "Our project speaks to the resourcefulness of women, their strength and their need to be supportive and present for each other. The idea behind creating a female collective was not to be in opposition to men, but to be in favour of women. We wanted to reach out and go beyond our differences to tell this story in which we can all relate to each other in one way or another. Everyone has an Albertine in her life: she can be our mother, an aunt, a cousin. It's our story and that's why we care so much about telling it."
While dialogues are taken from the original text, the arias are written in a collaborative effort that draws inspiration from the text and allows performers to express emotions with greater vocal freedom. A major challenge for the six performers will be to sing in Tremblay's language, which is close to the language they are used to hearing in everyday life, but which is rarely used in an operatic context. 
Chantal Lambert (Albertine at 70)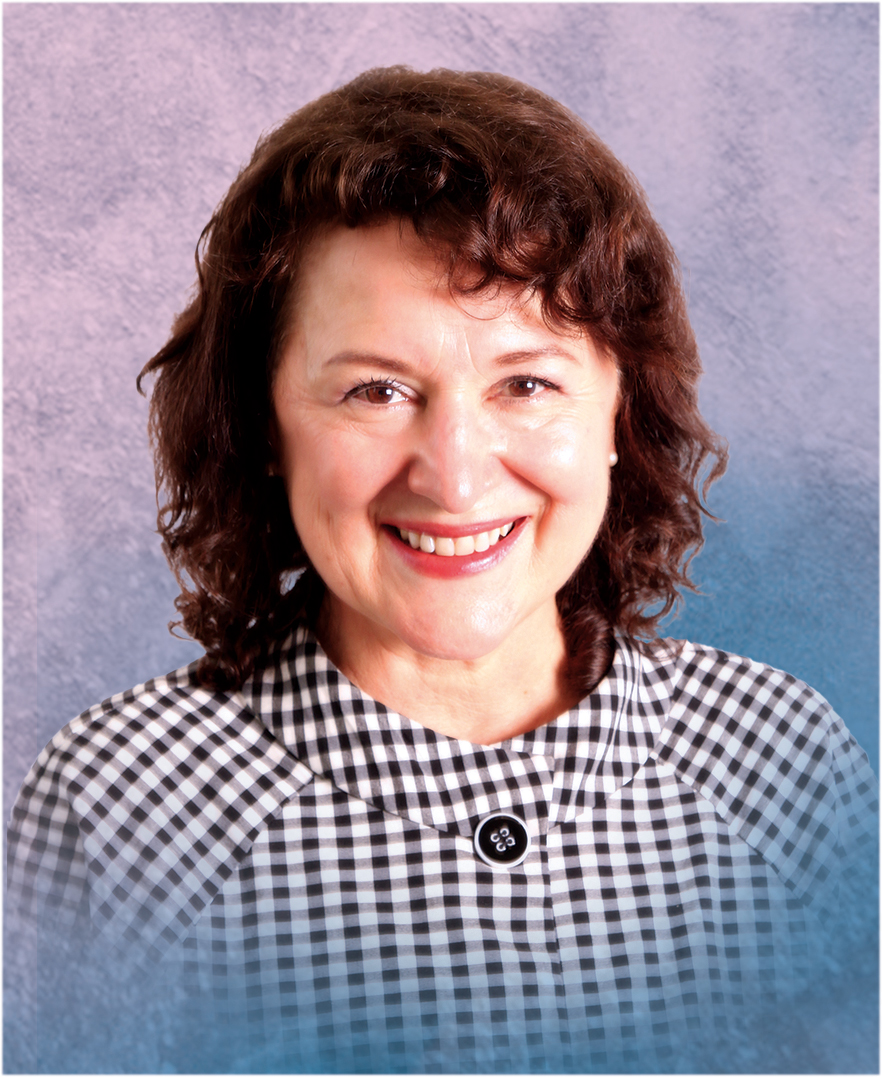 "It was a wonderful experience for me to delve into the piece and find its natural musicality," Lambert says. "Tremblay already has this natural aptitude for making his characters speak. In the end, we only took a few liberties in developing the libretto." 
Marked by the drama, anger, incomprehension and denial of the title character, the work is also filled with hope. "Albertine at 70 is giving herself a second chance," Lambert continues. "She went through great pain before coming back to life and she clings to it. She decides that her overdose will only be her first death, that there would be a second one that would surely be the right one. In the meantime, she is ready to give herself the chance to be happy. She finally realizes that under other circumstances she could have done great things. I am sure that if Albertine at 70 lived in today's world, she would be the kind of woman who seizes life to make the best of it." 
Albertine en cinq temps – L'opéra is an original concept of ​​Productions du 10 avril. Music by Catherine Major on a libretto by the Collectif de la Lune Rouge (Nathalie Deschamps, Chloé Ekker, Chantal Lambert, Monique Pagé and Catherine Saint-Arnaud). Presented by the Scotiabank Women Initiative, a preview of the work in progress will be available for webcast Aug. 19-23. www.productionsdu10avril.com
This page is also available in / Cette page est également disponible en:

Francais (French)