What is remarkable about both piano concertos is that neither was intended for virtuoso performers. Shostakovich wrote the first in 1933 for himself to play with the Leningrad Philharmonic and the second in 1957 as a birthday present for his son Maxim, who was intent on a conducting career. The lack of flash effects in the score intensifies the directness and sincerity of both works. Listen with eyes closed and you can imagine the state-harassed composer playing the first concerto in some remote corner of the Soviet empire, sharing the limelight with the local trumpet player and Kazak strings. Shostakovich's original Moscow recording (recently reviewed here) remains the first choice on record.
The absence of self-advertisement in these concertos poses a problem which few virtuosos have managed to overcome. What is so appealing about this record is that the Boris Giltburg has rethought the works through the prism of the composer's experiences. The first concerto is wonderfully skittish, a series of melodic in-jokes and exchanges with the orchestra – a reduced Royal Liverpool Philharmonic and its superb trumpet, Rhys Owens, conducted by Vasily Petrenko. The Fazioli piano that Giltburg plays adds a brittle edge to the anxiety. This could easily have been how Shostakovich sounded in Alma Ata.
The second concerto, determinedly frisky, is played with a fixed smile of terrorised uncertainty and a reckless to-hell-with-it abandon. Hope is all but abandoned. All that remains is the music. Together, the two concertos amount to forty minutes of music. With devastating precision, Giltburg – Moscow born and winner of the Reine Elisabeth prize (first claimed by Emil Gilels) – has interpolated between the concertos his own piano reductions of one movement of the second string quartet and the entirety of the eight quartet, contemporaneous with the two piano concertos, exposing the composer's seditious inner thoughts. This is a constantly illuminating, almost faultless project.
—Norman Lebrecht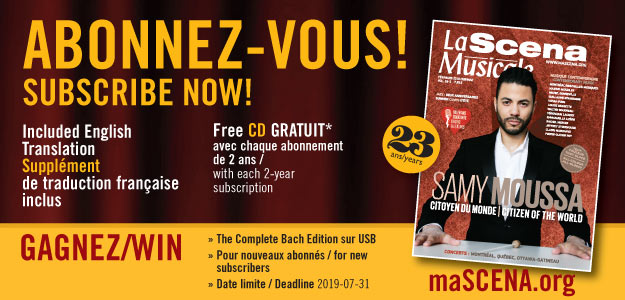 Sign on to the blogfeed: www.slippedisc.com
Visit the website: www.normanlebrecht.com
User Ratings (

1

Votes)

4.5