Vancouver, Canada (October 25, 2021) – The Vancouver Symphony Orchestra (VSO) is pleased to announce the creation and world-premiere of Carnival of OUR Animals, a special collaboration with the VSO Indigenous Council that presents a new take on French composer Saint-Saëns's famed composition and adds new music inspired by animals of the Pacific Northwest.
On Thursday, October 28th, 2021, the VSO will invite hundreds of elementary students and teachers to the Orpheum to share in indigenous stories, culture, and knowledge with members of the xʷməθkʷəy̓əm (Musqueam), Sḵwx̱wú7mesh (Squamish), and səl̓ilwətaɁɬ (Tsleil-Waututh) nations. For Carnival of OUR Animals, composer and conductor William Rowson has collaborated with knowledge keepers from each nation—Shane Point, Swo-wo Billy, and Gabriel George—to create a new orchestral work based on animals of the Coast Salish territory: the Thunderbird, the Salish Woolly Dog, and the Eagle. The upcoming Carnival of OUR Animals concert is a fun and interactive 1-hour performance that will premiere this important collaboration. Introductions and performances by the knowledge keepers will share the stories and significance of these animals to a new generation.
"The VSO's Indigenous Council was created to build inclusion with the 3 host nations: Musqueam, Squamish and Tsleil-Waututh Nations, the urban Indigenous populations and the Metis peoples," states VSO Indigenous Council chair Councillor Dennis Thomas-Whonoak. "Music plays such a huge part in Indigenous cultures and we intend to incorporate Traditional songs and stories in collaboration with the VSO and the musicians to create one of a kind musical performances. The Carnival of OUR Animals concert will be our first program together, musically introducing animals of the 3 host nations, inspired by the cultural knowledge keepers of each nation: elder Shane Point (Musqueam), Swo-wo Gabriel (Squamish), and Gabriel George (Tsleil-Waututh). We look forward to showcasing this unique collaboration with the three host nations and the VSO to the Metro Vancouver school districts and Host Nations schools as well."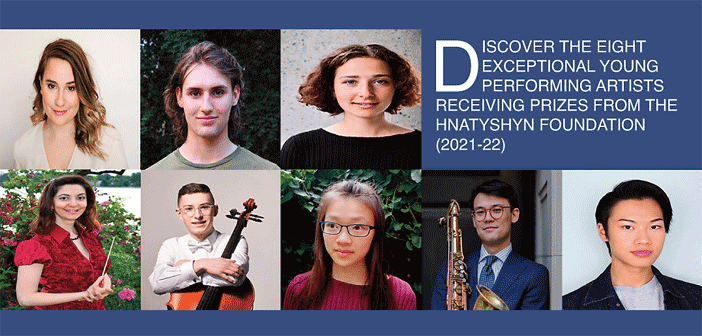 "This creative initiative and further collaborations between the VSO and local Indigenous nations are fundamental to the VSO and VSO School of Music's commitment to Truth & Reconciliation," states VSO President and CEO, Angela Elster. "Through the meaningful partnership between the VSO and the Indigenous Council, we are working with members of the a broad community to actively share stories and culture through music with lower mainland BC audiences."
On Thursday, October 28, 2021, Carnival of OUR Animals will be presented as a VSO Elementary School Concert at the Orpheum Theatre. School children, grades K-7, from across the region will be invited to attend with their classes and will also have access to learning materials and study guides to prepare for the performance and enrich their experience. Carnival of OUR Animals will also be presented as an OriginO Kids Concert on Sunday, February 13, 2022, welcoming children, families, and the general public to the Orpheum for an afternoon of fun while listening in celebration to the sounds of the VSO, and Indigenous musicians and storytellers.
Carnival of OUR Animals
VSO Education Concerts
The beloved Carnival of the Animals is re-imagined and presented alongside a brand-new composition by William Rowson, featuring animals of the Pacific Northwest. Created in partnership with the Musqueam, Squamish, and Tsleil-Waututh Nations, learn the stories of the Thunderbird, Salish Woolly Dog, and Eagle as we explore connections between music and story-telling.
About the VSO Indigenous Council

The VSO is committed to Truth and Reconciliation and building stronger relationships with local indigenous communities. In seeking reconciliation, they have established an Indigenous Council made up of the Musqueam (xʷməθkʷəy̓əm), Squamish (Sḵwx̱wú7mesh), and Tsleil-Waututh (səl̓ilwətaɁɬ) nations, as well as an elder, youth, Metis, and Urban Aboriginal representative.

This season the VSO and Indigenous Council will premiere Carnival of OUR Animals, a multi-movement work developed in collaboration with the Musqueam (xʷməθkʷəy̓əm), Squamish (Sḵwx̱wú7mesh), and Tsleil-Waututh (səl̓ilwətaɁɬ) nations. The Carnival of OUR Animals concept and concert is co-created with the Indigenous Council, with a goal of sharing indigenous stories, culture, and knowledge on their shared stage.

The season also includes symphonic works by four indigenous Canadian composers that showcase the breadth and diversity of indigenous voices in classical music. Odawa First nation composer Barbara Asiginaak, one of the "very best composers of her generation," writes in a style informed by both her distinguished European mentors including Peter Maxwell Davies and Helmut Lachemann, and her indigenous roots. Accomplished opera composer Ian Cusson writes new songs for mezzo-soprano Krisztina Szabo. Cellist, composer, and creator Cris Derksen opens the regular season with a new setting of her powerful work "War Cry" for orchestra and cello solo. Andrew Balfour journeys inside Tchaikovsky's mind with his work Pyotr's Dream, an original commission from Tafelmusik.

With the guidance of the Council, the VSO hopes to continue working together to further the commitment to truth and reconciliation.

Conductor William Rowson is proving to be one of the most able and versatile young conductors in Canada. Currently in his third season as the assistant conductor of the Vancouver Symphony Orchestra, He has led the orchestra in over 100 performances ranging from Kids concerts to the VSO's Annex series as well as the ever popular Tea and Trumpets series. Through his work with the VSO's education department he has performed for over 70,000 elementary school students. He has collaborated with such artists as Jann Arden, Chris Botti, Chris Hadfield, Fred Penner and the Hot Sardines.

An active composer as well as conductor, Rowson recently had his Fanfare for Canada's 150th premiered by the Toronto Symphony Orchestra conducted by Thomas Dausgaard. In August 2018, his Short Variations on Waves was given its premiere by the Ensemble Made in Canada at the Festival of the Sound, and will be performed in every province in Canada this season. Rowson recently composed the music for the upcoming feature length film Brotherhood. A strong advocate for music by Canadian composers, Rowson has conducted the premieres of over 60 new works.

Bill grew up in musical family, starting the violin at age 3 in his hometown of Saskatoon. He began conducting while a student at the Curtis Institute of Music. In addition to his work with the VSO, Rowson has been the Principal conductor of the Stratford Symphony Orchestra since 2015.
About the Vancouver Symphony Orchestra
Founded in 1919, the Grammy and Juno-award winning Vancouver Symphony Orchestra is the third largest orchestra in Canada, the largest arts organization in Western Canada, and one of the few orchestras in the world to have its own music school.

Led by Music Director Otto Tausk since 2018, the VSO performs more than 150 concerts each year, throughout Vancouver and the province of British Columbia, reaching over 270,000 people annually. On tour the VSO has performed in the United States, China, Korea and across Canada.

The orchestra presents passionate, high-quality performances of classical, popular and culturally diverse music, creating meaningful engagement with audiences of all ages and backgrounds.

Recent guest artists include Daniil Trifonov, Dawn Upshaw, James Ehnes, Adrianne Pieczonka, Gidon Kremer, Renée Fleming, Yefim Bronfman, Itzhak Perlman, Bernadette Peters, Tan Dun, and more.