This page is also available in / Cette page est également disponible en:

Francais (French)
Montreal, September 1, 2021 – The Segal Centre for Performing Arts announced today their 2021-2022 theatre season which includes three wildly unique, brand-new musicals and the return of two audience favourites.
In the fall, Every Brilliant Thing by Duncan McMillan with Johnny Donahoe produced in association with Hudson Village Theatre returns to the stage after winning over audiences during a limited run in the spring. It is followed by the world premiere of Spot On Entertainment™'s SuperDogs: The Musical by Leonard Chase and John Halpin featuring the President's Choice® SuperDogs™.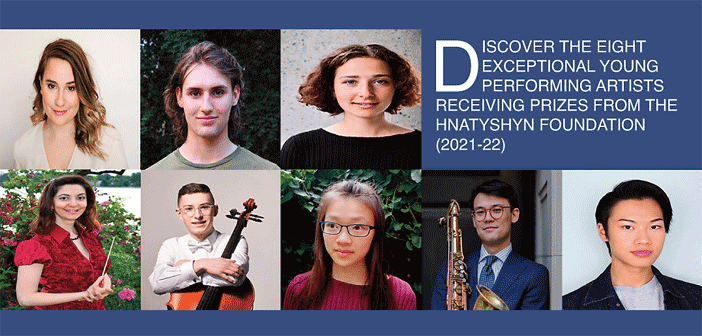 Jamie Elman and Eli Batalion of internet sensation YidLife Crisis make their Segal season debut in 2022 with Pandemish, a new live theatre show. In February, for Black History Month, the Segal presents a Black Theatre Workshop world premiere of a Hip Hop musical examining police brutality and systemic racism, Black and Blue Matters by Omari Newton. The season concludes in spring 2022 with the English-language premiere of a sexy, 18+, rock cabaret titled One Night in April from Israeli superstar Keren Peles.
"I'm deeply moved and thrilled with this new season and this return to our theatre and our patrons. This is our season to be bold; to challenge ourselves; to do things a little differently; and to have fun. Our team has put their hearts and souls into this comeback and we think audiences will be just as excited as we are. But don't call it a comeback – we never really left!" says Artistic and Executive Director Lisa Rubin.
Health and Safety are Top of Mind
The Segal Centre is committed to making a visit to the theatre one that can be done confidently and securely. As the world continues to navigate live performing arts productions with COVID still being present, the Segal Centre continues to follow all government and expert health and safety guidelines, including going paperless, socially distanced seating, face coverings, and as of September 1st, the mandated requirement for vaccine passports. Tickets can be purchased worry-free with the knowledge that exchanges or refunds can be made if needed, no questions asked. For a list of all COVID protocols, please visit: segalcentre.org/en/coronavirus. Patrons can reach out to the Segal Centre by email at [email protected] or call us at 514-739-7944 at any time with questions for clarifications.2021-2022
Theatre Season:
Every Brilliant Thing
October 24 – November 14, 2021
By Duncan Macmillan with Jonny Donahoe Directed by Dean Patrick Fleming Starring Daniel Brochu Set and Lighting by Zoe Roux
Ice cream, hugs, the smell of old books…
How many little joys do we take for granted but that make life so special?  A child whose mother has chronic depression attempts to list as many of these as he can, so he can prove to her, and remind himself, that life is indeed worth living. Winning over Segal audiences in our limited-run spring production, Every Brilliant Thing is a celebration of gratitude, resilience, and the motivating force of love. This one-man show is intimate and interactive, poignant and funny, and reminds us that we are surrounded all the time by a bounty of brilliant things.
"The perfect play for these times"- Montreal Gazette
"It was a balm for the spirit and the perfect way to return to seeing live theatre" – Patron Response
"Excellent show. A nice escape from reality" – CTV
A Segal Centre production in association with Hudson Village Theatre
Lisa's Note:
"This is a life-affirming theatre experience unlike any other. It's the perfect first show back to see and to be in the theatre together again."
SuperDogs: The Musical
November 28 – December 19, 2021
By Leonard Chase and John Halpin Directed by Sara Rodriguez

A barking good time for the whole family!
The Segal Centre is going to the dogs! This holiday season, the acclaimed President's Choice® SuperDogs™ embark on a new challenge: Musical Theatre! Join us for the world premiere of this all-original, interactive experience—it's part musical, part stunt-dog agility spectacle, and a reminder to always chase your dreams and that anything is possible with your best friend by your side.
A Segal Centre production of Spot On Entertainment™'s SuperDogs: The Musical featuring the President's Choice® SuperDogs™
With the generous support of Muse
Lisa's Note:
"Are we bone-afied bonkers for developing a new musical starring over 20 dogs? Yes! Will it be a romping good time and leave you with feelings of pure joy? Also, yes! This is a season of being bold, of trying new things, and uplifting our community. What better way to do that than with singing and dancing and dogs?"
YidLife Crisis: Pandemish
January 22 – January 30, 2022
Created and performed by Jamie Elman and Eli Batalion
YidLife Crisis at the Segal Centre? It's bashert!
After years of making you laugh on the interwebs, Chaimie and Leizer are coming to you LIVE in the fleish and not just for a one-night stand-up show either! Overflowing with their signature thought-provoking shtick and heimish kibitzing, co-creators Jamie Elman & Eli Batalion are making their Segal theatre subscription debut with comedy, music, video, and more surprises in a love letter to their hometown.
Can't make it back from Florida? Select performances of this limited engagement will also be livestreamed for snowbirds around the globe!
Limited engagement – 10 performances only!
A Segal Centre production
Production Sponsor: Delmar
Lisa's note:
"You know and love them from their award-winning comedy web series, and now they are performing a long-form hilarious live show. And if this is your first time seeing them, welcome to the mishpocha!"
Black and Blue Matters
February 20 – March 6, 2022
By Omari Newton Directed by Diane Roberts
World Premiere – A vital new Hip Hop musical for our turbulent times
Black and Blue Matters is a world premiere of a satirical and interactive Hip Hop musical that offers an honest and urgent examination of tension between police and marginalized communities. The two sides face off in a deconstructed jury trial that takes the form of a rap battle. The piece sparks an impassioned dialogue between Sammy, a Black teenager clinging to life after being shot by a white police officer, and David, the white police officer who shot him. Presented by renowned Montreal theatre company Black Theatre Workshop, Black and Blue Matters deconstructs the justice system and white supremacy, and directly confronts anti-Black racism and how it affects all of us.
The Segal Centre presents a Black Theatre Workshop production
Lisa's Note:
"This incredible new musical elevates the discussion and debate surrounding racial justice and has the potential to affect change. This may be the most important piece of theatre to come out of the pandemic."
One Night in April (18+)
May 1 – May 22, 2022
Created by Keren Peles Adapted by Akiva Romer-Segal from a translation by Shelly Ben Shachar Directed by Moshe Kepten
What does personal fulfillment really look like?
In the middle of living the seemingly perfect life – complete with career, family, and home of her dreams – a woman begins a torrid love affair with an attractive and soon-to-be-married man. In this adult rock cabaret from Israeli superstar and two-time "Israeli Singer of the Year" Keren Peles, a forbidden love affair leads to a deep dive into a woman's mind, where a battle plays out among her conflicting urges, embodied onstage by multi-talented performers, and her desire to break free of societal expectations. Using their mobile devices, the audience becomes an active part of the story and influences the course of the cabaret. One Night in April is a sensual and stripped-down musical rendezvous that you'll definitely want to give into.
A Segal Centre production
Lisa's Note:
"This is the show everyone (over 18) will be talking about! It's steamy, it's exciting, it's all about female empowerment and the talent is mind-blowing. Definitely not to be missed!"
Jewish Culture Continues to Thrive
As an add-on the subscription season, the Dora Wasserman Yiddish Theatre (DWYT) will be putting on their production of The Sages of Chelm, postponed due to last year's closure. The DWYT, the Segal Centre's resident theatre company, will also be bringing back the popular Lyrics & Latkes: A Chanukah Sing-Along in time for the holidays.
Go Beyond the Stage
Providing a rich, engaging cultural experience plays a vital role in the Segal Centre's mission. To complement the productions on stage, the Segal continues to offer the illuminating Sunday @ The Segal pre-show lecture series, an opportunity to explore the history, themes, and ideas behind each production. However, the panel discussions will remain online, as during COVID, to allow for more viewers to tune in and a greater diversity of guests.
Celebrating a Diverse Theatre Community
In addition to our regular season programming, the Segal is a proud artistic resource and hub for Montreal's diverse theatre community of independent and emerging artists from among Montreal's many cultural communities to create, explore, and grow.
Segal patrons can look forward to guest theatre productions from Montreal companies such as Teesri Duniya's previously cancelled Counter Offence by Rahul Varma, Collectif théâtral Potomitan's French production of Afrodisiaque by Maryline Chery, and an English-language production of Au-delà du visuel's Camille by Audrey-Anne Bouchard a show for the visually impaired.
On the music front, concerts such as Jennifer Gasoi's holiday concert in partnership with the Jewish Public Library will be back. Broadway Café, the Segal's highly popular, live karaoke night for musical theatre buffs will also be returning.
The Segal's Academy continues to offer unique after-school courses for aspiring performers, running from October to May and taking place under all current health and safety guidelines. "Ped Day" programs, performing arts camps, workshops and special events are back to entertain and educate students from grade 2 to 11 when school's out.
Accessibility and Inclusion
The Segal Centre's commitment to accessibility will continue to grow in whatever capacities are allowed under current health and safety guidelines. The Segal Centre offers several services to help patrons feel welcomed and comfortable including visual stories, enhanced sound devices, braille reading material, and much more. It will use its learnings from past years and continue to aid in research in the quest to make theatre and culture an activity everyone can enjoy.
As an arts organization that celebrates Jewish identity and has historically told those stories on stage for over 60 years, the Segal supports both Jewish and non-Jewish voices to speak out unequivocally against discrimination, including antisemitism. In doing so, the Segal Centre continues to use their knowledge and platform to explore and elevate diverse experiences across all communities. The Segal Centre will always seek to be a space for inviting discourse while providing a safer space for everyone regardless of race, religion, or ethnicity.
Subscribers Get the Most out of their Segal Experience!
Segal Subscribers enjoy world-class theatre and many outstanding benefits, including free indoor parking, priority seating, and exclusive savings at the Segal and with our cultural partners.
The Class Act program offers the under 30 crowd the ultimate flexibility to enjoy theatre at the Segal for only $20 per ticket.
2021-2022 Subscriptions are now on sale. See all five productions and save over 20%!
Individual tickets go on sale September 17, 2021.
5170 ch. de la Côte-Ste-Catherine
Montreal, Quebec, H3W-1M7
514.739.7944 / segalcentre.org
About the Segal Centre for Performing Arts

Driven by a belief in the transformative power of the arts to connect communities, the Segal Centre for Performing Arts is a not-for-profit theatre company with the unique mission to program high quality professional English-language theatre, celebrate and explore Jewish cultural identity, and promote the diversity of voices and perspectives in society at-large via our artists, staff, content, and other programming. The Segal Centre is dedicated to creating, developing, producing, and presenting high quality theatre that is accessible to all. The Segal Centre is a nationally recognized institution with an emphasis on programming original interpretations of popular classic and contemporary works, and invests in new Canadian musicals. www.segalcentre.org
This page is also available in / Cette page est également disponible en:

Francais (French)