The Kitchener-Waterloo Symphony is pleased to announce the details of the new 2020/21 Reimagined: KWS Goes Online season. The first set of concerts features programs from across a range of series, recorded live at Centre In The Square and broadcast online, that audiences can enjoy from the comfort and safety of their homes. The next set of concerts that are part of Reimagined: KWS Goes Online will be announced in the late fall.
These brand new, live concerts are specifically created for an online viewing experience. All streams feature top quality audio and video, with multiple cameras to experience the orchestra from a variety of angles and perspectives.
Online streams begin at 8 pm Eastern time on the evening of the concert, and then are available to watch on-demand until 11:59 pm Eastern time on Sunday of the same weekend. Multiple prices are available for purchasing the online concert streams, to allow audiences to choose their price based on their current situation.
Significant measures are in place to ensure the health and safety of musicians, staff, and crew members working at Centre In The Square, including physical distancing, mask, and sanitization protocols as outlined by the public health authority.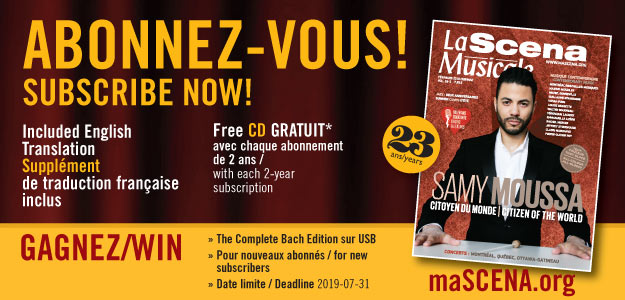 On the podium, Music Director Andrei Feher is leading the Signature concerts, which include works by Mozart, Schubert, Mendelssohn and others, while some familiar faces return to lead the Pops concerts – former KWS Assistant Conductors Daniel Bartholomew-Poyser and Evan Mitchell. Special Pops concert guests include Royal Wood, one of Canada's best contemporary singer/songwriters, and Sinatra-style crooner Michael Vanhevel.
"The K-W Symphony's audiences have been incredibly supportive of the orchestra since we were obliged to cancel the end of last season", commented Executive Director Andrew Bennett. "We know that our patrons and the wider community crave orchestral music and, even if the current restrictions prevent in-person concerts, we are determined to present something new and fresh for wide enjoyment. If we can't yet welcome audiences to our performances, we can take our exceptional music-making to people's homes."
2020/21 Reimagined: KWS Goes Online
Mozart's Jupiter Symphony
September 25 | 8 pm
Andre Feher, conductor
Wagner: Siegfried Idyll
Mozart: Symphony No. 41, Jupiter
Wagner is perhaps best-known for his grand operatic works, but his Siegfried Idyll, a symphonic poem for chamber orchestra, reflects a gentle, tender side of the composer. Mozart's Jupiter Symphony, the final one he composed and his most famous, is known for its good humour, exuberant energy and unusually grand scale for a symphony of the time.
Fly Me to the Moon: Sinatra and Beyond
October 9 | 8 pm
Daniel Bartholomew-Poyser, conductor
Michael Vanhevel, vocalist
In a tribute to the world's greatest crooners, singer Michael Vanhevel and the KWS take you on a sentimental journey of crooner classics including songs like Fly Me to the Moon, Unforgettable, The Way You Look Tonight and so many more.
Schubert and the Swedish Mozart
October 23 | 8 pm
Andrei Feher, conductor
Kraus: Symphony in C minor
Schubert: Symphony No. 5 in B-flat major
Kraus has often been referred to as "the Swedish Mozart", and while a talented composer in his own right, is overshadowed in popular memory by his famous contemporary. His Symphony in C minor is stormy and dramatic, full of turbulent passion. Schubert was infatuated with Mozart, but in contrast to Kraus's symphony, his Symphony No. 5 is light and joyfully elegant.
Royal Wood with the KWS
November 6 | 8 pm
Evan Mitchell, conductor
Royal Wood, vocals/piano/guitar
Steve Zsirai, electric bass
Mark Mariash, drum set
Royal Wood, one of Canada's best contemporary singer/songwriters, joins the KWS performing some of his greatest hits from across many of his albums. Renowned for his intimate and compelling performances, Royal Wood's music is effortlessly melodic with lyrically astute perspectives on life and love, making for a seamless pairing with the orchestra.
The Master and the Prodigy
November 20 | 8 pm
Andrei Feher, conductor
Haydn: Symphony No. 83 in G minor, The Hen
Mendelssohn: Symphony No. 1 in C minor
Haydn's lighthearted Symphony No. 83, The Hen, is full of winsome, outdoorsy melodies – a true treat for the brain and the ears from a composer at the height of his powers. Written when he was just 15 years old, Mendelssohn's Symphony No. 1 follows Haydn's traditional symphonic sequence, and is filled with energy and drama.
The Triumph of Optimism
December 4 | 8 pm
Andrei Feher, conductor
Haydn: Symphony No. 28 in A major
Schumann: Symphony No. 2 in C major
Haydn's buoyant Symphony No. 28 is full of interesting musical ideas, while a sense of life and affirmation is weaved into Schumann's Symphony No. 2.  It's full of the most positive elements of Romanticism, including a heroic opening movement and a triumphant finale.
Yuletide Spectacular
December 18 | 8 pm
Daniel Bartholomew-Poyser, conductor
Chilina Kennedy, vocalist
Mike Nadajewski, host
Glynis Ranney, host
Other special guests TBA
Waterloo Region's favourite holiday tradition may look a little different than usual this year, but it will still be as spectacular as ever! Led by KWS audience favourite Daniel Bartholomew Poyser and hosted by Mike Nadajeski and Glynis Ranney, it features Canadian Broadway star Chilina Kennedy performing holiday favourites, along with some special surprise guests.
For more information, please visit kwsymphony.ca/