Toronto, ON, January 5, 2022 – The Association for Opera in Canada announces the second cohort for the RBC Artist Fellowship and Mentorship Program. The program brings together an exceptional group of 10 early-career artist Fellows and 10 mid-career artist Mentors from all facets of opera. Fellows will participate in 1-on-1 mentorship, group workshops and training sessions, life/career coaching, and personalized professional development training, and networking opportunities. This program is about supporting growth, fostering connections, and opening a dialogue.
AOC's Artist Fellowship is designed to give a voice and agency to the next generation of artists by providing a platform for discovery and skill development. Created by and for early-career artists, the Fellowship program is designed and led by portfolio artist and AOC's Programs Associate, Jaclyn Grossman. The Fellowship forges a new path for artists in Canada to realize their full potential both in their artistic field and outside of it.
The list of fellows can be found here.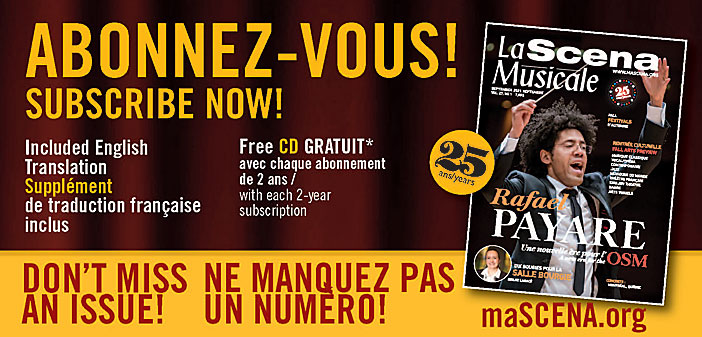 AOC's Artist Mentorship seeks to give a voice and platform for mid-career artists from all disciplines to share their experience, knowledge, and passion with our early-career artist community.  We aim to build a network of like-minded creative portfolio artists from across Canada in all disciplines of opera. This mentorship is not focused on performing, but helping artists develop other professional skills.
The list of Mentors can be found here.
About AOC's Artist Development Programs

AOC's Artist Development Programs aim to create equitable and inclusive skill development opportunities for Canadian artists through free digital delivery. AOC is innovating to provide artists professional skills development opportunities while giving them agency to shape the future of the Canadian opera sector.

About the Association for Opera in Canada

The Association for Opera in Canada (AOC) seeks to create and sustain an environment that makes opera central to Canadian life. AOC works with members across the country to advance the interests of Canada's opera community and create greater opportunities for opera audiences and professionals alike.

Social links
Instagram: @associationforoperaincanada
Facebook: @operadotca