The 2019 TD NIAGARA JAZZ FESTIVAL
JULY 19-21 and JULY 26-28
(www.niagarajazzfestival.com)
is excited to announce the FINALS of their fourth annual
"JAZZ 4 the AGES"  YOUTH COMPETITION
Performances by the 2019 FINALISTS will take place
at
VIENI ESTATES SPARKLE FEST
On
SUNDAY, JUNE 23, 2019
Come – Vieni – and experience Vieni Estates Wine & Spirits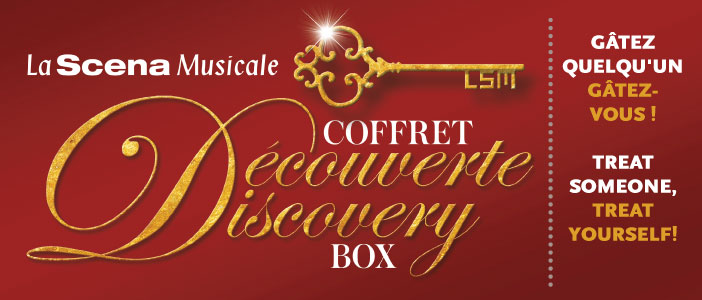 Talented "Jazz 4 the Ages" Competition Finalists include
12 and under:  Emilio Geremia (Solo pianist), Jack Tredway (Solo pianist),
13 – 17:  545 Band (led by Ben Macdonald) (Instrumental Group),
James Dunbar (Solo pianist), Vasily Shugaev (Solo saxophonist),
Armineh Soreen, Isablella Milano, Jasmine Jain (Solo Vocalists)
18 – 23 – Sophia De Luca, Kate Stevens, Dexter Sonier (Solo Vocalists with Guitar and ukulele
TORONTO – NIAGARA-ON-THE-LAKE – JUNE 10, 2019 – The Award-Winning TD NIAGARA JAZZ FESTIVAL (voted "2017 BEST NEW FESTIVAL IN ONTARIO and TOP 100 FESTIVALS in 2019) is incredibly excited to be presenting the FOURTH ANNUAL "JAZZ 4 the AGES YOUTH COMPETITION" with the support of the TOWN of LINCOLN and Vieni Estates Winery.  The TD NJF remains dedicated to the development of young jazz talent, and the engagement of youth in general with the art of jazz.  The FINAL AUDITIONS for the COMPETITION will take place on SUNDAY, JUNE 23rd.  For the second year, the FINAL COMPETITION EVENT (Sunday, June 23rd) will be presented in partnership with "VIENI ESTATES SPARKLE FEST" and made possible by the Town of Lincoln. " 'Vieni' means come or welcome in Italian and that is just how we want you to feel – Welcomed and at home at Vieni Estates, situated on a diverse and breathtaking 175 acre estate on the edge of the Niagara Escarpment. Says Steve DiMora of Vieni Estates.
VIENI ESTATES WINERY and B & B is located at 4553 Fly Rd. in Beamsville.  ALL WINNERS of the 2019 "JAZZ 4 the AGES YOUTH COMPETITION" will be announced at 5 pm at the event and all finalists will be presented with a cash prize honorarium.  The winners will go on to perform throughout this summer's TD NJF on various stages during the two week-end long Festival (July 19-21 and July 26-28).  Additionally, all WINNERS will receive a special Certificate, presented onstage at our "Flagship Event" (Niagara's Summer MARDI GRAS) by His Honour, (Walter Sendzik), the Mayor of St. Catharines.  For further JAZZ 4 the AGES YOUTH COMPETITION details, please log on to www.niagarajazzfestival.com
THIS YEAR'S TD NIAGARA JAZZ FESTIVAL
will feature enhanced educational and performance streams, as well as
stunning new venues, gorgeous outdoor festival sites
and a line-up of stellar and diverse jazz artists!
and…the debut of
NIAGARA'S SUMMER MARDI GRAS Event!
One of the most thrilling additions to this year's Festival events will be "NIAGARA'S SUMMER MARDIS GRAS", which will feature LIVE MUSIC and entertainment performed by a line-up of fabulous ensembles, including "The Shuffle Demons", "Heavyweights Brass Band", "Turbo Street Funk", and much, much more – LIVE MUSIC, DANCING, CREOLE FOOD, MAGIC, VAUDEVILLE, CAJUN CULTURE, a PARADE, BEADS, BAUBLES and FEATHERS are all part of the fun of this mega-watt debut event, which will literally turn Niagara into "The New Orleans of The North".  This explosion of New Orleans-style joy will take place at The Henley Regatta Bandstand, Port Dalhousie, St. Catharines, on Saturday, July 20th, from 4:00 PM to 11:00 PM.  Tickets range from $15 to $149 (for the special V.I.P. Experience).
We are pleased to announce that the summer portion of the TD Niagara Jazz Festival will once again be expanded into two weekends – JULY 19-21 and JULY 27-29 – thanks to the continuing support of TD BANK GROUP, Ontario Creates (Ontario Music Fund), the Niagara Region (Niagara Investment in Culture), The City of St. Catharines (SCCIP), Town of Lincoln, Niagara Casinos, White Oaks Resort and Spa, Mill Street Brewery, Steinway Piano Gallery Toronto, Subaru Niagara, Minken Employment Lawyers,  the Government of Canada (Canada Summer Job), the Province  of Ontario (Summer Job Experience), the Town of Niagara-on-the-Lake and many others. Now in its sixth fabulous year, the TD NIAGARA JAZZ FESTIVAL and all of its related pre-festival events, has become a favourite event for not only regional residents, but for Canadians from across our country, as well as tourists from literally everywhere – truly bringing together the absolute best of the Niagara Region as well as the absolute best of this precious, international art form of jazz.