Registration now open for free, community-based music project
Toronto – The Canadian Opera Company invites singers of all ages and abilities to join together in a powerful display of the connecting power of music: the Virtual Choir. Price Family Chorus Master Sandra Horst has led the COC Chorus to critical acclaim on the company's mainstage. Now, she is guiding opera fans and singing enthusiasts through a rousing rendition of the famous Anvil Chorus from Il Trovatore, in a series of video tutorials. Participants can learn and record a singing role, or choose to take on percussion, with the option of later being featured in a video compilation of the at-home choir.
"We're very excited about this project," says COC General Director Alexander Neef. "We know that our audiences and local communities have missed being able to take part in the many music workshops we typically host throughout the year, including our popular Chorus Sing-Along event. We're looking forward to seeing everyone once again, virtually, and having this unique opportunity to connect, while physically apart."
"Verdi's Anvil Chorus is a perfect choice for a wide range of voices and experience levels to sing together," says Horst. "We are trying to create an engaging way to involve people and give them the opportunity to really let loose and have fun at a time when many of us need an uplifting sense of community. If singing is not your thing or you want to involve your young people, feel free to grab anything you have around the house to add your own 'anvil' percussion. Let's have some fun making music together!"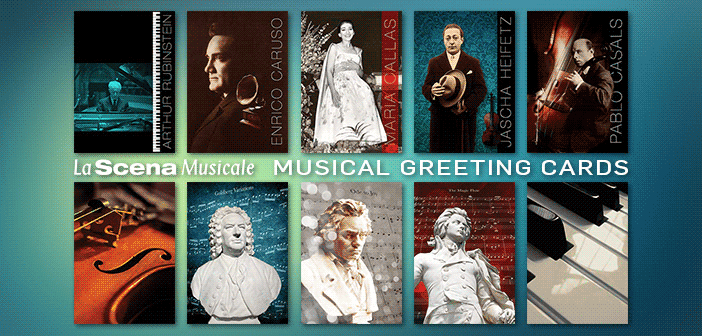 Starting today, participants can register for this event at coc.ca/VirtualChoir. Following registration, they will receive a "starter pack" of learning materials, including:
– Step-by-step video tutorials recorded by Sandra Horst
– A backing track featuring COC Ensemble Studio soprano Anna-Sophie Neher, bass-baritone Joel Allison, and pianist/intern coach Rachael Kerr
– Full instructions on how to record their part, if desired, and send to the COC for possible inclusion in the video compilation
The deadline for submissions is May 30, 2020, after which the COC will create and share the full chorus video. No previous musical experience is required and participants are encouraged to be as creative as they like in recording their submissions.
For more details, please visit coc.ca/VirtualChoir.
---
ABOUT THE CANADIAN OPERA COMPANY
Based in Toronto, the Canadian Opera Company is the largest producer of opera in Canada and one of the largest in North America. The COC enjoys a loyal audience including a dedicated base of subscribers. Under its leadership team of General Director Alexander Neef and Music Director Johannes Debus, the company has an international reputation for artistic excellence and creative innovation. Its diverse repertoire includes new commissions and productions, local and international collaborations with leading opera companies and festivals, and attracts the world's foremost Canadian and international artists. The COC Academy is an incubator for the future of the art form, nurturing Canada's new wave of opera creators with customized training and support. The COC performs in its own opera house, the Four Seasons Centre for the Performing Arts, hailed internationally as one of the finest in the world. For more information, visit coc.ca.