JFK
by David T. Little and Royce Vavrek
Salle Wilfrid-Pelletier, Place des Arts
January 27 and 30, and February 1st and 3, 2018 at 7:30 pm
Montreal, November 20, 2017 – Once again this year, the Opéra de Montréal is continuing with the breakthrough portion of its program by presenting another new work, the opera JFK by American composer David T. Little and Canadian librettist Royce Vavrek. Praise for this opera—jointly commissioned by the Fort Worth Opera, the American Lyric Theater, and the Opéra de Montréal—which premiered in Fort Worth in April 2016, has been unanimous: the work is "ravishing" and "triumphant" (Henry Stewart, Opera News), "rapturous" (Anthony Tommasini, New York Times), and "powerful and soul-crushingly gorgeous" (Edward Brown, Fort Worth Weekly).
Following the international success of their previous collaboration, Dog Days, Little and Vavrek took on the challenge of depicting the moments leading up to one of the past century's most talked about events: the assassination of President John F. Kennedy. With great subtlety, finesse, and an impressively rich musical setting, they have risen to the challenge to carve out "a piece of operatic history" (Paul Selar, Opera Chaser), and go beyond historical fact to address an issue facing all of humanity. In the words of its creators, the story "is also our story. Drawing us ever closer to our destinies, and of that final moment, real or imagined." Little and Vavrek see JFK as "a portrait of a precipice."
Cast
After their resounding success in Fort Worth, the singers from the American premiere are reprising their roles at the Opéra de Montréal. Described respectively as having "charisma and power" and as "devastating and magnificent" by Henry Stewart (Opera News), baritone Matthew Worth and mezzo-soprano Daniela Mack portray the legendary couple, President John F. Kennedy and his wife Jacqueline (Jackie) Kennedy. Appearing alongside them are bass-baritone Daniel Okulich as U.S. Vice President Lyndon B. Johnson; soprano Talise Trevigne in the roles of housekeeper Clara Harris and the agent of fate Clotho; and tenor Sean Panikkar in the roles of secret service agent Henry Rathbone and the agent of fate Lachesis. Soprano Cree Carrico is Rosemary Kennedy, the President's sister; and mezzo-soprano Katharine Goeldner portrays Jacqueline Onassis, representing Jackie's future self. Canadian tenor John Mac Master joins this high-calibre cast as Soviet Premier Nikita Khrushchev. The Orchestre symphonique de Montréal brings Little's spectacular music to life, under the seasoned direction of Steven Osgood. Stage direction and sets are by Thaddeus Strassberger, costumes are by Mattie Ulrich, and lighting is by Chad R. Jung. In the words of composer and music critic Gregory Sullivan Isaacs (Theatre Jones), "This is a first-class production… There is gorgeous, gorgeous-er and gorgeous-est."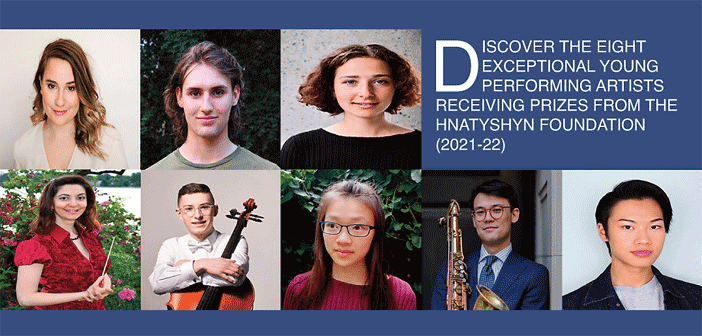 The Story: The Day Before The End…
Rather than giving us the story of Kennedy's assassination, Little and Vavrek delve into the twelve hours preceding the fateful event. JFK opens a window onto the inner lives of the mythical figures of John F. Kennedy and his wife Jacqueline, from their Presidential Suite at the Hotel Texas in Fort Worth to the moon and back. Guided by the Fates, Kennedy and his wife confront their past, present, and future in a dreamlike state that is, in part, narcotics-induced. To borrow the words of the work's creators, "Time is flexible in this drama; fate is not."
 The Work: An Unforgettable Night
When Darren K. Woods, the General Director of Fort Worth Opera, was looking for a work to present to celebrate the company's 70th anniversary, he hit upon the idea of commissioning an opera about the night that President Kennedy and his wife Jacqueline spent in Fort Worth. Not only would that night be the last the couple spent together, but it would also be the last night of Kennedy's life. What a perfect choice for one of the oldest opera companies in the United States—a company that, since 2007, has been staging world premieres and is at the forefront of the opera revival! Working in collaboration with the American Lyric Theater and the Opéra de Montréal, two other companies strongly committed to the opera revival, all that was left to do was to find a composer and a librettist.
That was when Woods looked to David T. Little and Royce Vavrek, a duo who had already enjoyed success with the opera Dog Days (2012). Little, described as "a hope for the future of opera" (Anne Midgette, Washington Post) with "a knack for overturning musical conventions" (New York Times), and his collaborator Vavrek immediately accepted the challenge. And what a challenge it was! Indeed, how does one go about writing an opera about an evening that, in every respect, was less than engrossing (and about which there was little information available) had it not been followed by tragedy the following day? Kennedy's last night was worth writing about simply because it was his last—which, of course, the president had no way of knowing.
Following in the footsteps of leading work Nixon in China (John Adams and Alice Goodman, 1987), JFK shows us the humanity and vulnerability of political figures, in a world that fuses dreams and reality. In the case of JFK, this choice is all the more powerful in that, following his assassination, Kennedy took on a mythical dimension. Little and Vavrek portray him here as profoundly human, showing us his fears, doubts, hopes and, above all, his great but complicated love for his wife. Little's music conveys every facet and every colour of this emotional depth. It depicts Jacqueline's tenderness and suffering, Rosemary's madness, and Kennedy's contradictions, combining the richness of the orchestral writing with expressive and poignant melodic lines. JFK brings us face to face with the fleetingness of life, a transience that Little successfully manages to set to music. The result? "I almost choked on my tears, and I could hear from the sniffling around me that I wasn't the only one." (Henry Stewart, Opera News).
Opera: JFK
Composer: David T. Little
Libretto: Royce Vavrek
Genre: Grand opera
Structure: Two acts
Language: English, with French and English surtitles
Premiere: Fort Worth Opera, April 23, 2016
Production: Fort Worth Opera, American Lyric Theater, and Opéra de Montréal
Company premiere
In December and January, at the Opéra de Montréal
Mishaabooz's Realm – Premiere
The Atelier lyrique de l'Opéra de Montréal and Highlands Opera Studio present the world premiere of Mishaabooz's Realm, a new opera inspired by traditional Ojibwe stories. Composer and Cree community member Andrew Balfour has created a work that inspires respect for the Earth and its peoples, in the spirit of the process of reconciliation currently taking place in Canada. A moving view of the world, delivered by magnificent voices, for just two performances.
Venue: Studio-théâtre Alfred Laliberté, UQAM
Dates: December 15-16, 2017 at 7:30 pm
Let's Talk Opera
The Opéra de Montréal emerges from its confines to talk to you about opera. Let's Talk Opera! is a new series serving as an introduction to each opera in our season. Join musicologist Pierre Vachon (Ph.D.), a pianist, and singers to get to the heart of each work in just 90 minutes (including a coffee break): history, music, voices, cultural context, composer, style… 
ENGLISH: Sunday, January 21, 2018 at 10:30 am
Venue: Victoria Hall
FRENCH: Sunday, January 21, 2018 at 2 pm
Venue: Grande Bibliothèque Auditorium