Advertisement / Publicité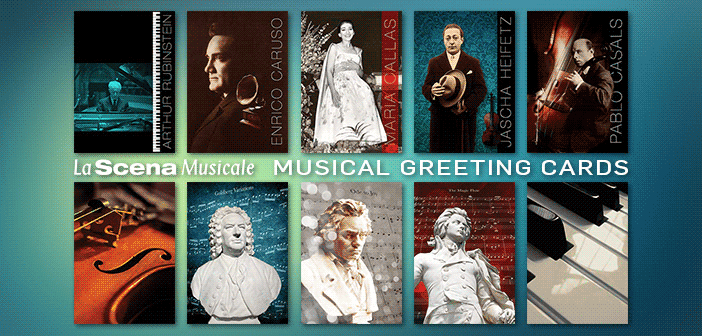 13 young pianists
from an international pool of 72
invited to participate
in the 6th Claudette Sorel Piano Competition
Musicians from the United States, Canada, Israel, Mexico, Spain, and Switzerland applied this year
Final Round on Sunday, November 7, 2021,
to be streamed live
Now in its sixth year and named for pianist and SUNY Distinguished Professor Claudette Sorel,The Claudette Sorel Piano Competition is open to young pianists of all nationalities ages 15 – 18. Created specifically for young pianists who are passionate about piano performance and repertoire to encourage their growth in a healthy, supportive environment, and designed to allow them to demonstrate their own artistic vision, the competition takes place annually on the campus of the State University of New York at Fredonia, New York.
13 pianists have been invited. The Final Round of the competition will be streamed live on November 7th. Participants will perform on a Steinway D Concert Grand piano in SUNY Fredonia's state-of-the-art Juliet J. Rosch Recital Hall (chosen by record label Telarc International for several recordings). All participants will receive a live recording of their performance and a copy of the judges' written notes. First Prize is a $2,500 cash purse. An additional $1,250 in cash awards will be awarded at the discretion of the judges (past awards have included: Artistic Excellence Award, Best Programming Award, Best Contemporary Piece Performance Award).
Judges for the 2021 Competition include: Fredonia piano faculty member and
professional pianist and educator Father Sean Duggan; guest judges pianists and educators Brian Preston and Beverly Smoker; and internationally renowned pianist, Fredonia piano faculty member and Competition Director Eliran Avni.
THE CLAUDETTE SOREL PIANO COMPETITION
Finals November 7, 2021
Click
here
for live streaming link
Invited Pianists:
Ian Cannon, 16, of Sugar Land, Texas
Celine Chen, 17 of Valencia, California
Julian Frank, 17, of Leavenworth, Washington
Anthony Lee, 16, of Newton, Massachusetts
Sammi Li, 17, of Montgomery, New Jersey
Matan Gur Nelson, 15, of Ramat Hasharon, Tel Aviv, Israel
Angelina Ning, 17, of Boca Raton, Florida
Hyeonuk Park, 16, of Lexington, Massachusetts
Emma Tio 16, of San Gabriel, California
Kevin Wang, 16, of Mississauga, Ontario, Canada
Yuka Yang, 16, of Germantown, Tennessee
Maria Adele Zampa, 17, of Carona, Ticino, Switzerland
Jonathan Zheng, 15, of Bellevue, Washington
SOREL PIANO FELLOWS PROGRAM
November 6-7, 2021
28 national and international Fellows from New York, New Jersey, Texas, California, Florida, Washington, Ohio, Illinois, Connecticut, and Pennsylvania in the United States, and Canada, Spain, Mexico, and Colombiawill attend on full scholarship (personal/travel expenses not included).
The Sorel Piano Fellows Program is held in conjunction with the piano competition and is designed for talented pianists (ages 15-18) who are serious about their craft and are looking for an intensive musical experience, but who may not yet be ready for the competition circuit. 8 musicians will participate
in-person and 20 online for lessons, workshops, masterclasses, and an evening performance. The program also is an excellent way to prepare for college/conservatory auditions.